How to turn a blog into a profitable business
You've probably heard stories of people who have monetized their blog and are earning a sum of three or even four zeros. Anyone can create a blog – no need to register a business, create a complex website and invest in marketing. Although the latter, of course, will speed up the development process.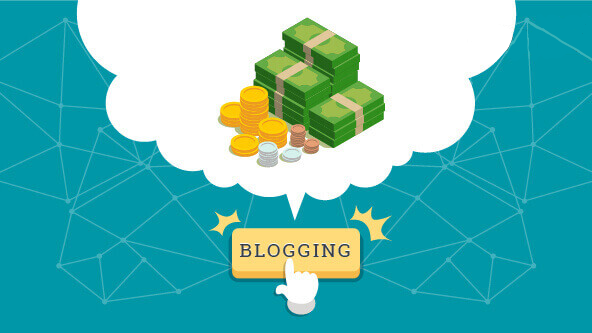 Today you can create a simple blog in one day. Numerous social networks, content management systems (CMS) and SaaS-platforms or our constructor with convenient templates will do it. However, to make money is not enough to create a site and start publishing. You need a strategy, an understanding of the audience and, of course, a passion for what you do.
Why blogging??
A blog is your calling card, a way to express yourself, a way to share with the world what you are good at. You can pursue one or more goals:
to share with people their opinions on any issues;
talk about yourself and your hobbies;
to educate people and share knowledge;
advertise their (or someone else's) goods and services;
build a personal brand;
talk about your company (corporate blog).
Of course, you can not forget about earnings, because it is very motivating. However, if making money is the only goal, you are unlikely to get results. Write about things that interest you, otherwise you risk losing motivation even before you earn your first dollar on the blog.
How to blog?
Blogging may seem simple – you just post and collect traffic. With this approach, you have to wait a very long time for the first advertisers. If you want to quickly reach monetization, consider these points: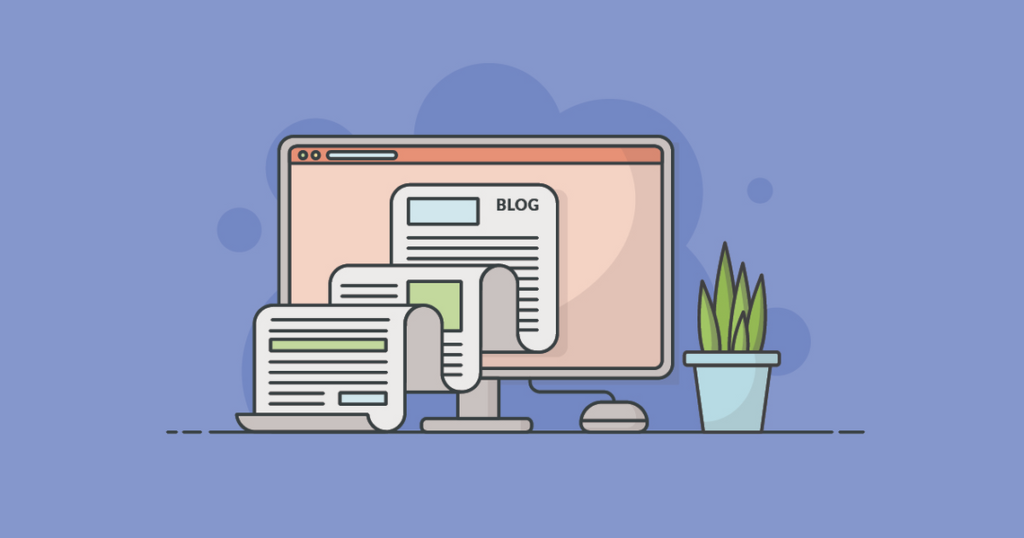 Regularity of publications. If you start out by adding new articles 3 times a week and then disappear for a month, your audience may leave you. It is better to write several articles and leave them in stock. If you don't have time or inspiration to write, you can publish what you've already written.
Audience Interests. This only applies to blogs of a certain subject. You write about your activity or hobby, like fishing. Write only on related topics, because that's what the audience expects. If the blog gets an article about growing cacti, some people might leave.
Content Plan. Write down ideas for articles that visit you. That way you'll have a content plan or "idea bank" from which you can always pick up interesting topics.
Do not forget about the visual component. Modern users are not very fond of a long canvas of text. Dilute it with images, infographics, animations, videos.
If you decide to create a blog on a separate site, you will need a domain and hosting. We can order a professional server administration, if you do not want to go into details. You can create a blog and in social networks, but the possibilities of monetization will be limited.
Choose a professional domain name. Even if you start a hobby blog, you still have to treat it like a business. Ideally it should be a domain like blogname.com or myblog.org, not blogname.wordpress.guru.
Being unique and memorable when it comes to domain names is great, but people should have no problem remembering the URL. So keep it simple, avoid fancy symbols and numbers.
For the blog is suitable for the simplest hosting, and if necessary, you can always move the site to TutHost for free.
Remember that you are writing for readers, not for yourself. Tools like Google Trends and Google Analytics are great reference points for identifying popular ideas and topics that people are searching for in your niche. As a result of the analysis, you will be able to create attractive posts that will increase traffic to the site.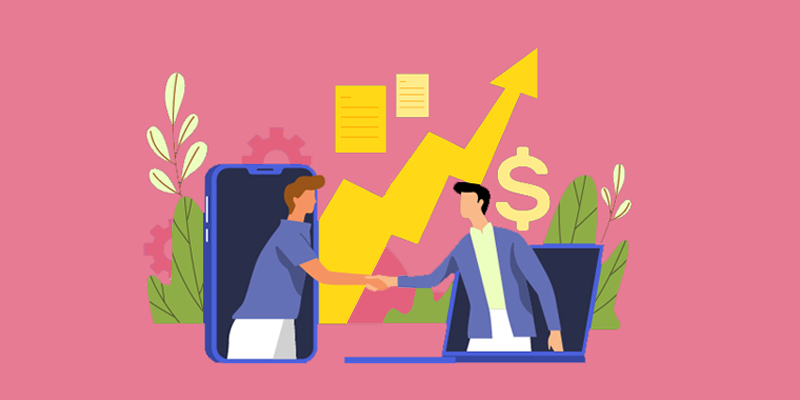 What are the ways to monetize the blog
Finally, we come to the part where you learn about the different ways to make money. You can use several at once to increase revenue, but remember: too many ads will scare away the audience.
Contextual advertising
The most popular contextual advertising network is Google Adsense. To start earning, you need to register in the system and add your site. It must pass Google verification to get started. Sometimes it goes quickly in automatic mode, but some sites send for manual moderation, which can take longer.
Attendance is not the main criterion for passing the test, but the recommended figure – from 500 visitors per day.
In the Adsense control panel you will be able to configure the ad units that will be shown on your blog. Then you insert the ad code in the html code of the pages on which you want to show ads. It is called contextual because the content of the blocks will be tailored to the content of the page or the interests of the readers.
You can calculate the approximate income by using the Adsense calculator. The amount depends on the geographic location of your readers, the topic of the blog and, of course, attendance.
You can't make money from contextual advertising on social networks.
Banner ads
A banner is also an advertising unit. Unlike contextual advertising, its content is fixed. You decide where to place the banner. A good rule of thumb is that ads should not interfere with viewing the main content.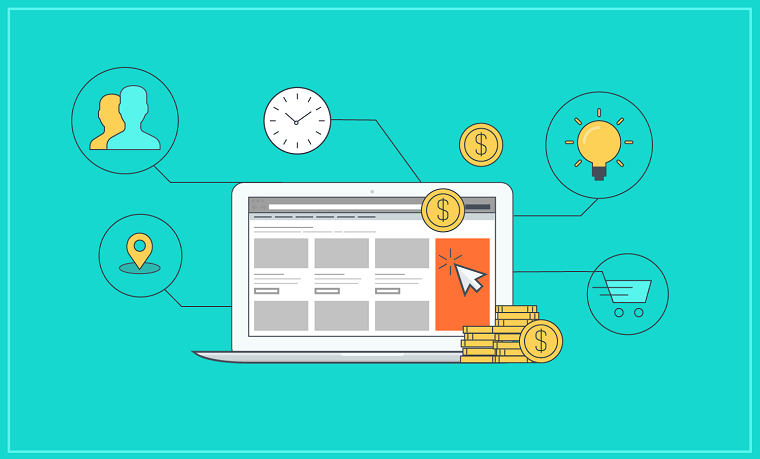 The hardest part of banner advertising is finding the right advertisers who are willing to place blocks on your site and pay a reasonable price for it. The more traffic you have, the easier it is to find customers. This can be done independently or by registering on numerous exchanges.
Guest posting
When your blog gets a certain popularity, you can publish other people's articles. The advantage of this method is that you set the form of payment yourself. This can be a fixed price for placement, an additional bonus for views (for example, if the article is read by 10,000 people in a month), payment for clicks on the link in the article.
When you publish guest articles, watch their quality:
the text must be unique;
the topic must at least indirectly overlap with the subject of the blog;
the text should be easy to read and understand;
The article should not have more than 2-3 links for every 2000 characters.
Also, make sure that the number of guest posts does not exceed your own content. Remember that the audience has gathered around you, and an abundance of guest materials can scare them away.
Paid reviews
Having gained popularity, you can earn money from paid reviews of various products. This is a popular monetization model in the field of gadgets, clothing and footwear brands, cosmetics and perfumes. You write about the product, and the manufacturer pays you a fee. If you have a popular resource, paid reviews can become a major source of income.
Sales of goods and services
You can sell your own products as well as other people's products. If you have a corporate blog, it's a good way to talk more about your company, products or services. Add links to the text to guide users and increase their motivation to order. Similarly, you can sell products from other manufacturers (this is how affiliate marketing works).
Selling links
Selling links – easy, but not the most profitable way to monetize. You can sell links in articles and get paid for it. The easiest way to do this – add the site to one or more link exchangers, such as collaborator.pro. You set the amount per placement, but keep in mind that no one wants to buy links at an inflated price.
Keep in mind that the more links you place, the more "polluted" your site. The number of links to external resources should never exceed half the total number of articles.
Selling infoproducts
This method is suitable if you have started a blog to build a personal brand and have already managed to gain a reputation as an expert. Sharing knowledge doesn't have to be free! Create online tutorials, host webinars, write books, in-depth guides, email newsletters, and sell them.
How to make money from affiliate programs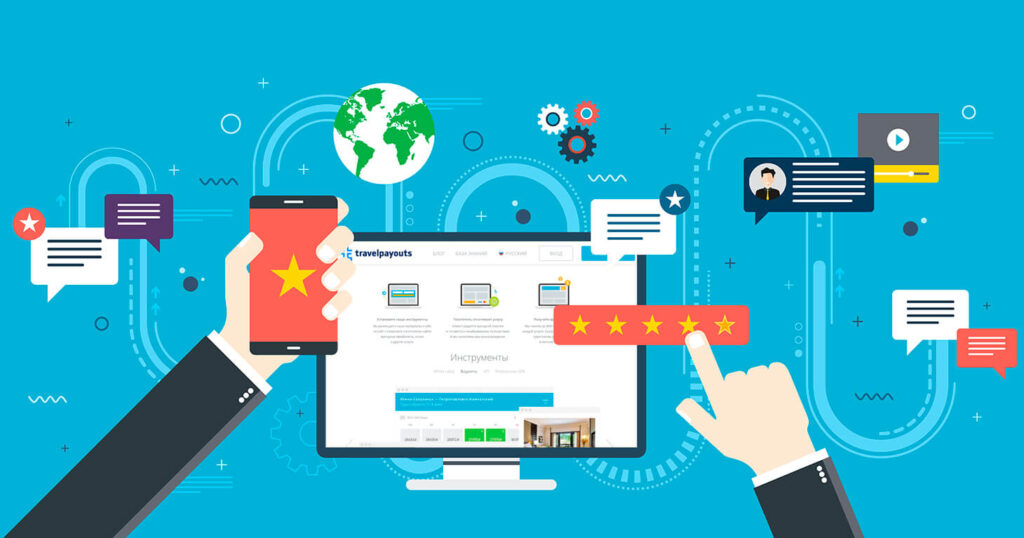 An affiliate program is an easy way to monetize your blog, even if you don't have a wide audience yet. It's enough to choose a company whose products or services overlap with your topic. Work with an affiliate is very simple:
Sign up for an affiliate program.
Place an advertising banner or link on the blog page.
Wait for users to click on the link and buy the product.
Get a commission.
Another advantage of this method – a wide range of affiliate programs in a variety of subjects:
Edu-masters – educational traffic;
Rozetka – an affiliate known marketplace;
Travelpayouts – tourist traffic;
Salesdoubler – finance and cryptocurrency, telecom services, delivery services;
Booking.com and Airbnb are well-known accommodation booking services.
This is not a complete list of available affiliate programs, but only popular and proven options.
Selling subscriptions and sponsorships
If you have valuable expertise or rare knowledge, offer readers a subscription to paid content. This is a very popular model in the U.S. and Europe, where people are willing to pay for quality content. In our country this model is not very popular yet, but it is also developing. A paid subscription may include access to additional blog content, such as valuable tips, videos, or step-by-step instructions.
Finally, offer readers to transfer some amount of money to you of their choice – sponsorship is very popular now, and even on YouTube you can connect such a feature.
How much do they earn from a blog?
It is impossible to give an exact answer to this question. There are many variables that will affect earnings. These include subject matter, attendance, and the geographic location of your readers. If you are not willing to invest in marketing, it will be difficult to reach a high income. According to Indeed, in the U.S., the average income of a blogger is $2734 per month. Of course, in Ukraine this figure is several times less – $500 can be considered an excellent income for a personal blog.It is easy to create a blog, but to turn it into a source of stable income is difficult. It will take months of work, study of the audience and marketing strategies. Consider blogging as a business, and you can surely monetize it.