CODE SIGNING – DEVELOPER CERTIFICATES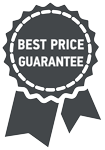 Code Signing certificates are used to protect your code, content or other files that are transmitted over the network. By signing your file with encryption technology you confirm that you are the author of the file and guarantee that the file has not been modified by anyone. Thus, by using SSL certificates, you can have peace of mind that no one is using your work for their own purposes.
Code Signing EV certificates – benefits:
Allows you to pass the Microsoft SmartScreen filter without any problems
Private encryption keys are stored on a separate hardware USB token.
A digital code signing certificate guarantees the authenticity of the software publisher and the integrity of the code.
What are code signing certificates?
Code signing certificates also known as code signing certificates or developer certificates. Such a certificate allows you to sign a program, code, script or driver. The signature indicates the developer of the software and also guarantees the integrity and permanence of the program after it has been published by the author.
The signature also contains information about the developer of the application – an individual or an organization.
Technical parameters of code signing certificates.
The specifications that developer certificates must meet have been established by the CA/Browser Forum and Microsoft.
Certificates for code signing use two-factor authorization. That is, the private keys that are needed to sign code are stored on a separate hardware token. This protects against the use of the certificate by unauthorized persons.
What are the types of Code signing certificates, and how do they differ?
There are 2 types of code signing certificates according to the type of verification:
With organization verification (OV)
With extended validation (EV)
These are the differences between these certificates:
| | |
| --- | --- |
| OV Code Signing certificate | EV Code Signing Certificate |
| Репутация программы будет создаваться органически, в процессе роста количества скачиваний и установки. Поэтому ваше приложение не получит мгновенное распознавание в сканере репутации Microsoft  | Вы получите мгновенное распознавание сканером репутации Microsoft SmartScreen. Это гарантирует, что пользователи не увидят ошибку "Издатель не может быть проверен. Вы уверены что хотите запустить это приложение?" в программе, которая была подписана с помощью сертификата EV Code Signing. |
| Сертификат хранится на компьютере клиента как зашифрованный файл, который можно копировать и переносить на другие компьютеры для подписи программы или файла. | Доступна двухфакторная аутентификация. Это означает что сертификат хранится на USB устройстве, в виде зашифрованного токена и приватного ключа. И подписать ПО можно только используя это устройство. |
| Может использоваться для подписи драйверов версий, которые вышли до Windows 10. | Требуется если вы хотите подписать драйверы ядра в Windows 10 или новее. |
| Время выпуска может быть от 1 до 3 дней. | Время выпуска обычно от 1 до 5 дней |
| Оба этих сертификата OV и EV Code Signing могут быть использованы на любой платформе, включая все популярные веб-браузеры. | Оба этих сертификата OV и EV Code Signing могут быть использованы на любой платформе, включая все популярные веб-браузеры. |
To summarize
| | | |
| --- | --- | --- |
|   | OV | EV |
| Driver signing in Windows 10 | | |
| Driver signing in versions before Windows-10 | | |
| Instant Reputation in Microsoft SmartScreen | | |
| Two-factor verification with USB token or cloud signature service | | |
| Available for individuals without a registered organization | | |
| Works on all major platforms | | |
To summarize, OV Code Signing certificates are good if you are just starting to test your software and you have time to gradually build up a reputation based on downloads and usage.
Whereas EV Code Signing certificates are used for the most important software you already provide to your users and for signing kernel drivers.
The advantages of buying certificates from TutHost.
We provide certificates from all major certificate authorities: Comodo, Digicert, Sectigo, Globalsign – so it will be convenient for you to compare and choose.
We will advise and help you choose the best option for your needs.
Due to the fact that we buy certificates in bulk – we can share our discount with customers and our price will be lower than directly in the certification center.
We work with both individuals. The company's main focus is on the development, telecommunications, and financial sectors. And testimonials from satisfied customers are the best way to tell about the quality of our support.
The cost of purchasing Code signing certificates in TutHost.
Developer certificates for code signing can be purchased from - per year, and if you pay for several years at once you can get an additional discount on the cost of the certificate.
You can order your Code signing certificate directly through our website. And after paying for the order you will receive a link to the form, where you will need to fill in the data of the software developer.
Frequent questions about certificates Code signing