CODE SIGNING – DEVELOPER CERTIFICATES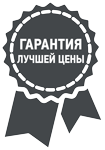 Code Signing certificates are used to protect your code, content or other files that are transmitted over the network. By signing your file with encryption technology you confirm that you are the author of the file and guarantee that the file has not been modified by anyone. Thus, by using SSL certificates, you can have peace of mind that no one is using your work for their own purposes.
Code Signing EV certificates – benefits:
Allows you to pass the Microsoft SmartScreen filter without any problems
Private encryption keys are stored on a separate hardware USB token.