OV SSL certificates from Tuthost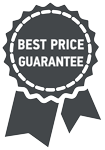 Organization validatedcertificates or OV certificates offer 256-bit encryption for business and organization websites. The difference between OV certificates and certificates with domain verification (DV) is that such certificates require additional verification in order to confirm that not only the domain belongs to you, but also the organization is registered officially. But do not worry, if your organization is registered officially – to pass the test is not a problem. In most cases, it takes several days.
Who needs OV SSL certificate with organization validation?
This ssl certificate for the organization is great for the following sites:
– Internet stores and e-commerce sites;
– Financial institutions and banks;
– Websites of companies that need a high level of trust from their customers;
– Sites dedicated to business and service delivery.
How to get an OV SSL certificate?
Ordering
You can order an SSL certificate for organizations through the website or personal cabinet. When ordering, you need to specify the data of your organization in the Latin alphabet, please note that the data must be in exact accordance with the data in the state register. It is also important to provide a phone number, which is listed in the official documents and which can receive a verification call from the certification center.
2. Checking the site
At this stage, checks whether you really are the owner of the specified site. There are several ways to pass the test. 1) Get an email, to an administrative box in the same domain as the site.
2) By adding a special record in the DNS zone of the domain.
3) By publishing a special file with the code on the site.
3. Checking the organization
The last stage of verification. It is easiest to pass if your organization has a DUNS number in the DnB directory or is present in one of the universally recognized business directories. Also verification can be performed according to the data in the state register. The final step of verification will be a verification call, to the number specified in the order. After the verification call, the certificate is usually issued the same day.