DigiCert SSL certificates from Tuthost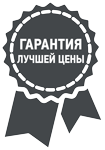 DigiCert is a brand for those who understand the value of premium quality and the reason for the high cost. It is the world's premier certification authority that issues Extended Validation SSL certificates quickly and professionally. DigiCert works with local verification agents around the world and is ready to speak your language. Government organizations, corporations and large companies intuitively choose this brand for its proven expertise for over 20 years.
It is one of the most trusted certification centers in the world. Digicert invests millions every year in infrastructure development. Supports the Norton™ brand, cryptography, IoT and blockchain. Fortune 100 trusts Digicert – to protect its authorization data.
SSL Certificate Comparison DigiCert