Virtualizor is a powerful web panel for VPS server management. Through it, users can create virtual servers in a few clicks. Virtualizor supports KVM, Xen, OpenVZ, Proxmox, Virtuozzo, LXC and has built-in hourly billing. You can easily transfer to it your virtual machines previously created through another panel.
1 VPS
Support and updates 1 year
We offer several types of Virtualizor licenses:
Monthly/annual
One license per node
Support while the license is active
From 1 to 8 licenses are paid by the piece, and if there are more than 9 licenses – the option for unlimited VPS is available
Perpetual License
One license per node
1 year support included. Renewal of support – $50 per year, renewal of updates – $45 per year
Support and updates are renewable upon request
The license works as long as the motherboard on that node works
Demo version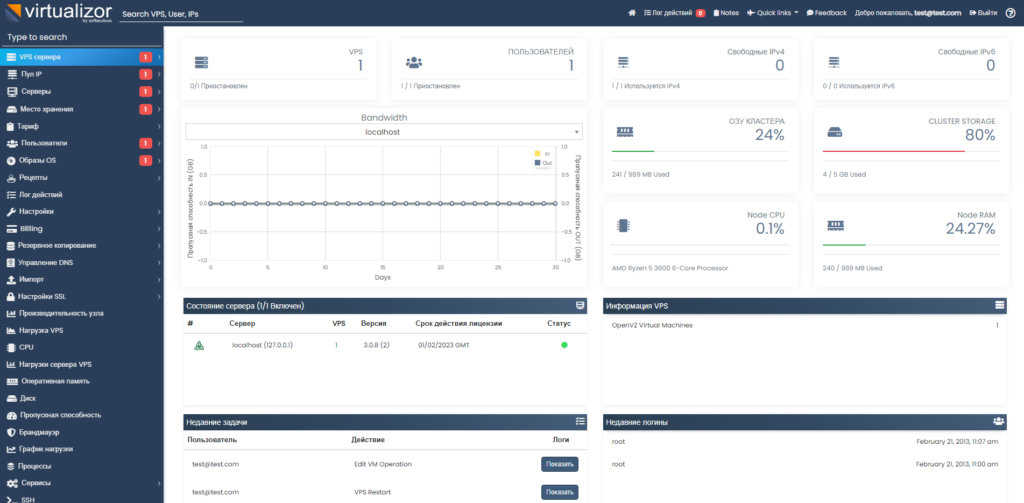 Why buy Virtualizor from us?
Many payment options
Accounting documents for organizations
Free installation
We sell licenses without a surcharge