Prices for Windows VPS hosting service
Панель управления DirectAdmin

2.00 $

/ месяц
Панель управления CPanel

16.00 $

/ месяц
Панель управления ISPmanager Lite

5.50 $

/ месяц
Панель управления ISPmanager Business

22.00 $

/ месяц
1 Выделенный IP
2.00$ / месяц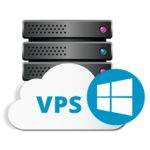 Windows VPS is a virtual server with Windows 2012 R2 installed or higher, based on KVM virtualization. You get full administrative access to the server and will be able to run any Windows programs and apps on it. And with a Remote Desktop, you'll be able to use Windows VPS as a full-fledged desktop computer. The Windows license is already included in the cost of the virtual machine.
For organizations we provide test access that will allow you to test the Windows VPS server. If necessary, you can also rent additional MicrosoftOffice, SQL Server or Microsoft Exchange licenses from us.
If your site consumes too much resources on regular hosting, you need a more complex system configuration or permanent root access, so you need a virtual server VPS.
We offer a choice of several favorable tariffs for VPS services, and you will also have access to a professional server control panel based on KVM technology. You will receive a control panel and will be able to independently reinstall or reboot your VPS, and connect remotely to the server.
The Windows Server 2012 R2 license is already included, you don't need to buy it separately.
Data center: Volia, virtualization technology: KVM.
If you pay for 3 months – 5% discount.
If you pay for 6 months – 10% discount.
If you pay for 1 year – 15% discount.
If you pay for 2 years – 20% discount.
Q&A