ISPSystem Server Software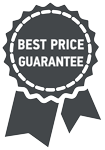 Here you can purchase licenses for a variety of software used on servers and in the creation of sites. We are official partners of ISPSystem, so we can offer you the best prices for ISPmanager, BILLmanager and other licenses.
Best Price Guarantee. We are constantly making sure that our prices for ISPmanager and other software licenses are the lowest. If you find the same product at a lower price, just email us and we'll give you a special discount.
Prices for ISPmanager 6 Lite, Pro, Host and Business
1 месяц
1 год
 
ISPmanager 6 Lite

6.50

$

71.00

$

ISPmanager 6 Pro

13.00

$

145.00

$

ISPmanager 6 Host

20.00

$

220.00

$

ISPmanager 6 Business

27.00

$

295.00

$
Сравнить версии ISPmanager
New features of ISPmanager 6:
Supports two interface modes
Features of ISPmanager 6
ISPmanager 6 is one of the most popular web hosting control panels through a simple and intuitive web interface. All basic server management operations, such as managing users, sites, domains, mailboxes, are performed in a few clicks.
ISPmanager hosting control panel was created using a multi-level system of access rights, thanks to which administration work is simplified for all server users. The access separation system allows you to use ISPmanager, both for personal projects and for hosting services on a professional level.
You can also order: Modules for ISPmanager, including Virusdie, Softaculous, KernelCare, CloudLinux, DDoS-GUARD and others.
ISPmanager Business is installed on the main server, and when you scale the infrastructure, you just need to connect additional nodes to the main server. The cost of each plug-in is equal to the cost of the license for the selected period.
Convenient server management
ISPmanager is a simple interface that not only an experienced ISP administrator can easily master, but also a novice user. You can easily install software, set up a web server, and more.
Protection
The ISPmanager license ensures that your data is always protected. Back up locally, on the server, or to the cloud using a special internal system. You can restore backup in just two clicks.
Easy site management
ISPmanager 6 lite has a wide and affordable functionality, so you can manage your sites, domains and DNS settings. Also, the ISPmanager control panel allows you to create FTP users, watch logs, work with CRON, etc.
Resource accounting system
ISPmanager 5 has built-in mechanisms for keeping usage statistics of VPS or server resources, . For example, you can see the size of the space available, the load on the server, or the number of processes you're in the process.
Modules for ISPmanager
The control panel can be easily enhanced by installing additional modules, such as CLOUDLINUX OS, VIRUSDIE, SOFTACULOUS, DDOS-GUARD and others. It is cheap to buy an ISPmanager license, hosting for the site or order other services at affordable prices, you can Tuthost.ua – the official distributor of ISPSystem in Ukraine. You can contact us online, by phone number or by visiting the company's office in Kiev.
Simple installation of the ISPmanager panel
Installing ISPmanager is a very simple process. It is enough to download and run the installer script using the link from the documentation. Installation is recommended on a clean server with CentOS 7. A 14-day trial is available, which is activated automatically on ip.
Screenshots of the ISPmanager panel
Billmanager billing licenses – to manage the hosting company
BillManager is one of the best billings for the hosting business today. It is especially well suited for companies operating in Ukraine, because it takes into account many accounting peculiarities and allows you to configure a system of document management. Billing is integrated with a variety of control panels (Cpanel, Directadmin, ISPmanager), payment systems and registrars, allowing you to automate all business processes as much as possible and minimize the need for manual work.
Bonus for customers from Ukraine
When you buy a BILLmanager license from us, you get a customized plug-in for payment through Ukrainian banks for free. And prepared xslt templates of invoice, the act of completed works and tax invoice, which meet the latest requirements of Ukrainian law. To get templates: after purchasing a license – send a request to support.
Updates for lifetime license
Lifetime license includes 1 year of free updates. In the future, one year of updates is equal to half the cost of an annual license.
What is included in the basic support?
The cost of each license includes only basic support, this includes:
Advising on the configuration, installation, use of software products ISPsystem.
Installing ISPsystem software products on the client's server.
Initial setting of ISPsystem software products.
Diagnosing and fixing malfunctions in ISPsystem software products.
Basic support does not include.
Diagnosing malfunctions in the server on which the ISPsystem software product is installed.
Set up the system and third-party software, as well as set up the network on the client's server.
Develop, implement and support plug-ins/refinements for ISPsystem software products.
FREQUENTLY ASKED QUESTIONS FOR ISPSYSTEM LICENSES
ISPmanager Lite or Business?
Which option to choose? Lite or Business? In short, Lite is for yourself, Business for hosting services.
ISPmanager Lite
We position ISPmanager Lite as software to manage a server that hosts sites owned by one company or person. Such servers generally do not require hosting resale features, a system of requests and notifications, and a strict restriction of functionality and resources for individual users.
ISPmanager Lite is ideal for installed on virtual and dedicated servers.
ISPmanager Business
This option is designed to provide hosting services on the server. ISPmanager Business features many reseller tools, the ability to create tariffs with access restrictions, system resources, etc.
ISPmanager Business is designed to provide services such as virtual hosting, reselling, email hosting and DNS hosting.
List of the main differences of the Business version are the
Slave servers. The ability to combine multiple servers with ISPmanager installed in one control panel.
Resellers. A separate class of users to provide "Reselling" type services.
Sending various notifications to server users.
The ability to set individual access rights to the functionality of the panel for different users or groups of users.
The ability to set individual limits on the consumption of system resources for different users or groups of users.
Wide functionality to create user templates (tariff plans).
The ability to assign IP addresses to users to use when creating sites.
Lots of small moments in the various ISPmanager modules that make hosting services easier.