Comodo Personal Authentication Certificate – certificates for signing emails and files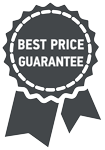 Email & documents signing certificates (also known as SMIME/Email certificates) allow you to encrypt and sign emails as well as important company documents that are sent over the network. These certificates are supported by most email clients and Internet browsers.
These certificates provide the following functions:
Personal authentication certificates allow you to sign any personal or corporate documents to verify the signer's identity. It helps to stop using paper workflows on contracts, forms and requests.
Supported by most business software, including: Open Office Suite, Microsoft Office Suite, VBA macros, and more.
For large companies, it is recommended that all outgoing emails be signed with a certificate to ensure the highest level of security. Sending unprotected messages is like sending an ordinary postcard – because it can be changed and added to by others along the way.
Get strong "end-to-end" encryption between you and your contacts with CPAC. The certificate ensures that mail cannot be intercepted and decrypted by MIM (Man-In-The-Middle) attackers, HTTPS proxies or packet sniffers.
Supported email clients include: Windows Live Mail, Apple Mail, iOS, Eudora, Mozilla Thunderbird, Microsoft Outlook 2003/2007/2010/2013, Android and others.
Comodo Personal Authentication certificates allow businesses to reduce risk by using the banking standard of two-factor authentication for customers and employees.
We recommend CPAC for medium and large companies to make sure that the person with online access to the data is properly authenticated and is not a hacker trying to steal a password or login. It's not enough to rely only on passwords when you're storing sensitive information.
Servers will require users to log in with a certificate, username and password when you install this protection.
CPAC Basic


15.00

$

/year
CPAC Pro


38.00

$

/year
CPAC Enterprise


50.00

$

/year
Maximum term
3 years
3 years
3 years
What is checked
Domain validation
Domain verification, identity and organization verification
Domain verification, identity and organization verification
Certificate fields
email@address.com
email@address.com, First Name, Last Name
email@address.com, First Name, Last Name, Company Name, Company Address
Signature Email
Email encryption
Signature of documents
Client authentication
Certificates for signing e-mails and files are actually digital signatures. This signature on the letter guarantees that the letter was not changed after it was sent, and also confirms that you are the sender of the letter. This is very important, because to forge the sender of the letter, it is easy enough.
What are Email & Documents Signing Certificates?
Certificates for signing mail are also called S/MIME certificates. S/MIME is a standard for signing and encrypting emails. This standard provides several important points: sender authentication and message integrity.
Types of Email & Documents Signing Certificates.
We provide 3 types of these certificates from Sectigo (former Comodo). These are Comodo Personal Authentication Certificates for short (CPAC) and are divided into Basic, Pro and Enterprise.
They differ in the type of verification and, accordingly, the set of data contained in the certificate.
The simplest CPAC Basic verifies only the domain from which you send the letter, and the certificate itself will only contain the verified email address.
CPAC Pro – a higher level certificate, in addition to the domain, it also certifies a specific person and contains the first and last name in their data.
The CPAC Enterprise enterprise certificate, in addition to the previous ones, also checks the organization and when you check such a certificate, you will see a field with the name of the organization.
The levels of validation can be compared to SSL certificates, only there it is DV, OV and EV.
The main qualities of Email & Documents Signing Certificates.
The three main features that S/MIME certificates provide are e-mail signing, e-mail encryption and document signing and encryption
Signature – allows you to sign every email you send so that the recipient of the email can verify that it came from you. During the spread of phishing and spoofing, when the sender is spoofed, this is especially relevant.
Email Encryption – A certificate allows you to encrypt your message exchanges, which protects against email interception and ensures that the email will not be altered after it has been sent. This is especially important for company directors and VIP clients, for whom confidentiality is important.
In addition to protecting mail, CPAC certificates can also sign individual files and documents. In this way you can confirm the authorship and authenticity of important documents.
S/MIME certificates support all major email clients: Microsoft Outlook, Mozilla Thunderbird, Microsoft Entourage, Apple Mail, Lotus Notes, Mulberry Mail, Windows Mail, The Bat.
How does it work?
You can sign any email by attaching a public key to it when you send it.
If you want to encrypt an email you send, you need to have a letter from the recipient signed with his public key. To save this public key – specify the contacts of the sender of this e-mail and save it in the address book. Now that you have saved the recipient's public key you can encrypt email correspondence with that contact.
The mail will be automatically decrypted using the recipient's public key.
Benefits of Email & Documents Signing Certificates from TutHost.
We help you choose the right certificate, simplify the process of obtaining a certificate. And if necessary, we participate in communication with the certificate issuing center.
We have the best price guarantee on all digital certificates, and we monitor prices regularly. If you find somewhere cheaper – let us know and you'll get the opportunity to buy Email & Documents Signing certificate cheaper the same day.
Cost of Email & Documents Signing Certificates at TutHost.
The cheapest certificate to protect Email and sign documents costs from $15 per year. It's a small price – but it guarantees you secure correspondence with your counterparties. You can order a certificate – directly through our website, and after ordering and payment – we will help you with registration of the certificate.