Comodo Personal Authentication Certificate – certificates for signing emails and files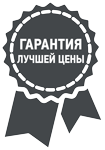 Сертификаты Email & documents signing (также известные, как SMIME/Email сертификаты) позволяют зашифровывать и подписывать письма email, а также важные документы компании, которые пересылаются по сети. Эти сертификаты поддерживаются большинством почтовых клиентов и интернет браузеров.
These certificates provide the following functions:
Personal authentication certificates allow you to sign any personal or corporate documents to verify the signer's identity. It helps to stop using paper workflows on contracts, forms and requests.
Supported by most business software, including: Open Office Suite, Microsoft Office Suite, VBA macros, and more.
For large companies, it is recommended that all outgoing emails be signed with a certificate to ensure the highest level of security. Sending unprotected messages is like sending an ordinary postcard – because it can be changed and added to by others along the way.
Get strong "end-to-end" encryption between you and your contacts with CPAC. The certificate ensures that mail cannot be intercepted and decrypted by MIM (Man-In-The-Middle) attackers, HTTPS proxies or packet sniffers.
Supported email clients include: Windows Live Mail, Apple Mail, iOS, Eudora, Mozilla Thunderbird, Microsoft Outlook 2003/2007/2010/2013, Android and others.
Comodo Personal Authentication certificates allow businesses to reduce risk by using the banking standard of two-factor authentication for customers and employees.
We recommend CPAC for medium and large companies to make sure that the person with online access to the data is properly authenticated and is not a hacker trying to steal a password or login. It's not enough to rely only on passwords when you're storing sensitive information.
Servers will require users to log in with a certificate, username and password when you install this protection.