Wildcard SSL certificates to protect subdomains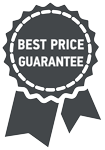 Wildcard certificates – designed to protect the primary domain, for example domain.com and all subdomains of the primary domain (mail.domain.com, my.domain.com, ssl.domain.com). This is a great solution for projects with many subdomains – you do not need to buy a separate certificate for each subdomain, just buy one certificate, which will ensure the work https protocol for the entire site and all its subdomains.
Over time, many sites have different sections, services, customer accounts and an extensive structure with subdomains. In most cases, subdomains also need SSL protection like the main domain.
WILDCARD wildcard SSL certificate: what it is and why you need it.
Wildcard certificates, like SAN certificates, are specifically designed to extend the capabilities of SSL certificates. Wildcard certificate is designed to protect the connection between the browser and the server, using the HTTPS protocol, for sites that have subdomains.
A single wildcard certificate allows you to set up protection for the primary domain and all subdomains of the same level, without having to issue certificates separately for each subdomain.
Our customers leave us feedback that wildcard certificates save time and money by simplifying certificate management.
Who benefits most from using wildcard certificates.
It is advantageous to buy wildcard certificates for those whose site has many subdomains that need SSL protection.
It is advantageous to order because the cost of a single wildcard certificate is less than the cost of individual certificates for all subdomains of the site.
There is no need to spend a lot of time on issuing a large number of separate certificates for each subdomain.
Good news for those who are planning to increase the number of subdomains on their site in the future. Wildcard certificate does not need to be reissued to add new subdomains to it. The existing certificate will protect all new subdomains that you create, within the same level.
The basic principles of how a wildcard certificate works and the peculiarities of its integration.
For Wildcard SSL Certificate to work correctly, you need to specify your primary domain in a special way, adding an asterisk and a dot to it when you place an order. It should look like this: *.domain.com, where: domain.com is your main domain and the "*" will indicate all subdomains of that level.
Installing a wildcard certificate does not differ from installing other types of SSL certificates. To install, follow the instructions for your server or your hosting control panel. If you, like us, are using DirectAdmin, you can use our instructions on how to install certificates using this panel.
Types of wildcard ssl certificates.
Wildcard ssl certificates come in just two varieties:
DV – with domain validation;
OV – with organization validation.
Extended validation EV Wildcard SSL certificates are not issued by certification authorities. That's why wildcard certificates are not eligible for FATCA.
Wildcard certificates with domain validation – only one primary domain needs to be validated for issuance. This can only be done through an administrative e-mail in the domain for which the certificate is issued, or by creating a specific DNS CNAME record for your domain.
An administrative e-mail is one that begins with webmaster@, hostmaster@, postmaster@, administrator@, or admin@. By e-mail is the fastest and easiest way to confirm a domain.
DNS record CNAME must be created in your domain control panel from the registrar from whom you bought the domain. You will find the details needed to create a CNAME record in your certificate order after you activate your order.
Wildcard certificates with organization validation, in addition to confirming the domain by one of the methods described above, you will need to pass the verification of the company. Having a DUNS number will speed up verification. You also need to provide the certification center with your company's registration documents. Receive a verification call to your contact phone from the certification center.
How the wildcard certificate differs from other types of protection.
The main differences between the Wildcard and other certificates:
there is no limit to the number of subdomains that are protected by a certificate;
you do not need to re-issue a certificate to change the list of domains;
validation of Wildcard certificates only DV or OV;
DV validation Wildcard certificate only by email or CNAME.
Otherwise, Wildcard certificates do not differ from other certificates and provide a high degree of protection.
The advantages of buying a wildcard certificate from TutHost.
The cost of the wildcard certificate in TutHost.
We offer to buy SSL certificates at the best price, because we buy them in large quantities from the best security providers for many years and share our discount with our customers.
You can find out how much it costs, compare prices and order various wildcard certificates in the table below.
Frequent questions about Wildcard SSL certificates