SSL CERTIFICATES FROM TUTHOST
Why does every site need an SSL certificate?
The need to install SSL certificates now does not speak except that a lazy webmaster. This was officially stated by Google, Mozilla, Microsoft and other large companies.
But what does the sSL certificate affect?
At your site's search engine
Security of data transmitted
Customer trust
Lack of warning about danger in the browser
How do I choose a certificate?
What is an SSL certificate?
SSL certificate for the site – allows you to ensure the exchange of data between your site and visitors on a secure, protected protocol. First of all, it is necessary for online stores, financial organizations and other sites that receive customer data through the site and want to provide reliable protection of this data when transferring it from the customer to you on the server.
Digital https certificates are issued by special certification centers. We work with major certificate providers Symantec, Thawte, Geotrust and Comodo. Thanks to partner agreements we have the opportunity to offer you very low prices for ssl certificates.
Buying Digital Certificates from TutHost is a!
Reliability. Ukraine's largest telecommunications companies, large IT companies and banking organizations cooperate with us on a permanent basis;
Responsibility and quality assurance. We provide a complete package of documents, on the first request. And after you purchase an SSL certificate for the domain, we issue all the closing documents: certificates and invoices;
Always current and affordable prices. Thawte, GeoTrust and Symantec products are valued worldwide and are always a sign of the highest quality. Here you will be able to buy ssl certificates of these companies at the most affordable price.
Accreditation. Our specialists have been accredited by Symantec Sales Expert – which confirms the level of our knowledge on ssl certificates. So if you want to buy HTTPs certificate for the site, but find it difficult to choose – we will provide expert advice.
Thawte SSL certificates are some of the most famous certificates on the market. The company has been operating since 1995 and today is one of the largest public certification centers on the Internet. Their most popular certificate is SSL123 is known in more than 180 countries. Their certificates are used by government organizations and big business, because of their long history and stable quality. You can compare all Thawte certificates.
GeoTrust Certification Center is the world's second-largest certificate provider, with clients in 170+ countries. By buying GeoTrust certificates you get high-level encryption using SHA2, RSA and DSA algorithms and excellent compatibility with most browsers and devices. GeoTrust's SSL certificates are suitable for large and small companies with different needs.
RapidSSL is a proven certificate authority that has made a bet on speed. An incredibly fast, fully automatic release process. Within a few minutes of the order, you will receive a certificate. Such certificates are appropriate if you need protection right now, all you need is to make an order and pass an email check.
Comodo is the largest certification center in the world. A wide range of digital ssl certificates, with different levels of validation, warranty and additional features – almost certainly any company will find a suitable option. TutHost provides a wide range of Comodo certificates, ranging from Comodo Positive SSL to multi-home certificates with advanced validation.
Symantec – facts are facts. Today, Symantec is the number one brand in the SSL certificate industry. Symantec's security offerings on the level of trust and reliability are simply unparalleled.
GARANTIA BEST PRICE ON SSL SERETOY
Did you find it cheaper? Just email us and are guaranteed to get a lower cost.
THREE REASONS TO BUY AN SSL CERTIFICATE FROM TUTHOST
Fast and easy release
All the processes of ordering and issuing a certificate are automated, so you will be able to get your certificate in a minimum time.
Best Price Guarantee
It will be cheaper to buy an SSL certificate from us than directly at the certification center. We buy certificates in bulk and therefore can share our discounts with customers.
Moneyback Guarantee
If for any reason you decide to cancel the certificate within 30 days of the order – we will refund you the payment.
SSL CERTIFICATE AFFECTS YOUR SEARCH ENGINE RANKING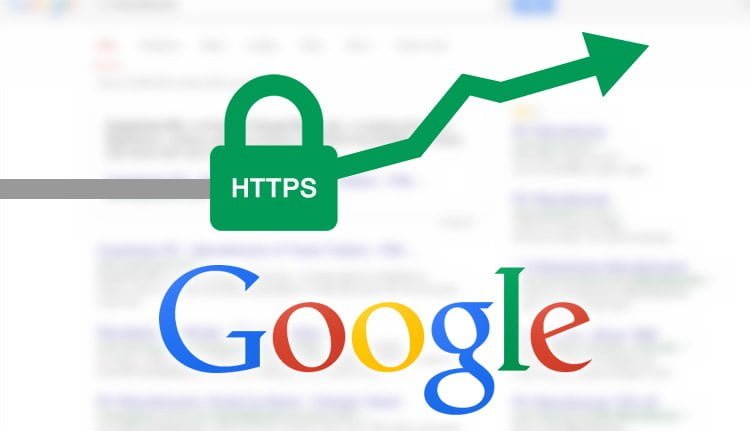 Back in 2014, Google announced that they would include the SSL factor in its ranking algorithm. Since then, sites that use SSL have received about 5 increases in visibility compared to sites with unencrypted content. The importance of SSL for ranking in search will increase day by day.
At the same time, even the most inexpensive ssl certificates have a positive impact on the ranking.
Google also announced that future versions of the most popular Chrome browser will issue more explicit warnings on sites without the support of https, especially on pages with forms and payment pages.
BENEFITS OF BUYING AN SSL CERTIFICATE FROM TUTHOST
We provide everything you may need to keep your business safe.
The price of all these products will pleasantly surprise you, because we regularly monitor the digital certificates market to make sure that our prices are the lowest. We guarantee the best price – if you find a cheaper certificate somewhere, just let us know and we'll guarantee to offer you a discount.
Don't let the complexity scare you, it's easy to buy an SSL certificate. We tried to simplify it as much as possible and are ready to help you at every step from ordering to install ssl on the site.
Choosing the right SSL certificate for the site boils down to answering a few simple questions?
– How many domains do I need a certificate for?
If you need to protect one domain, then the simplest certificate is enough, if you need to protect several different domains, then choose a certificate with SAN function, but if you need to protect subdomains of the same domain, then choose the Wildcard function.
– Is it necessary to check the organization?
There are three types of certificates: DV – issued immediately and only the domain is checked, OV – this certificate will contain the name of your organization and you will need to pass validation of the organization and EV – these are certificates with a green line and the highest level of verification.
After choosing – you need to order an SSL certificate through the site or directly from your personal cabinet. The ordering process is simple enough to be filled out with your organization and technical and administrative contact.
In the last step you will need to pass the validation, according to the type of certificate, then you can get a SSL certificate and install it on your site.
ANSWERS TO FREQUENT QUESTIONS
STAGES OF SSL PURCHASE
SELECT SSL CERTIFICATE
In order to select the right certificate you need to know: how many domains you need a certificate for and whether you need organization validation.
ORDER SSL CERTIFICATE AND PAY
During the ordering process, specify the domain and the organization for which you need the certificate. After payment, the order will automatically go to the certification center.
INSTALLING A CERTIFICATE ON THE SITE
If you use our hosting, we have installation instructions. To install the certificate, you will need the certificate itself and the private key.
WE BUY SSL CERTIFICATES:
What are SSL certificates and what are they for?
Modern technology does not stand still and today our world is hard to imagine without the Internet. The volume of online commerce is increasing rapidly every year around the world. For successful online sales, it is no longer enough just to open your site and wait for customers to find it, you need to ensure a quick search site, as well as the safety of customers during his visit.
Today, many companies (such as Google, Microsoft, Mozilla and others) have begun to require the purchase of an SSL certificate. The use of ssl certificate for the site affects positively, which will affect its position in the search query results, no matter what its price is. Even ssl (ssl) certificate (certificate) domain low cost can ensure the security of data transfer, ensure the protocol https, increase confidence in the potential customers to the site, to get rid of the warning of danger in the browser, so it makes sense to buy it. SSL certificates are issued by special centers, which are able to provide data transmission over a secure and protected protocol and sell them through a network of official partners. It is advantageous to order and purchase SSL certificates in Ukraine on tuthost.ua, which can offer the lowest price on the market.
How much is an ssl, https certificate for the site?
The cost of such a product directly depends on the center of its issuance. You can order and purchase such products with instant release on TutHost's website:
Comodo PositiveSSL;
RapidSSL;
Thawte SSL123.
They are issued within five minutes. Each of them is able to provide verification of a single domain and protect versions of the site with and without a www.
PositiveSSL is a software product from Comodo Group Inc. of the United States that has the lowest annual subscription fee. RapidSSL and Thawte SSL123 are priced slightly higher, although their features are identical.
Verification of certificates of this class is quite simple and is done by domain name. For example, when you release Comodo PositiveSSL, you receive an e-mail asking you to click on a specified link and enter a verification code. In this way, the issuing center makes sure that the certificate is transferred to the person who has the right to manage the domain.
Where can I buy an SSL (certificate) certificate at a low price?
When choosing a partner, you should pay attention to his reputation and experience in this market. The company TutHost, operating since 2004, has proven its reliability, so it cooperates with major telecommunications and financial institutions, as well as IT companies. Certificates for https protocol are sold at the lowest prices, so you can be sure that any purchase will be profitable. Making any purchase on tuthost.ua, you can be sure that you will receive a full package of documents confirming the purchase of the certificate (certificates, invoices). The company "TutHost" cooperates only with the best certification centers, so the products offered are of high quality at a low price.
The advantage of buying any product in the company TutHost is not only a low price, but also a high level of qualification of staff, which was accredited by Symantec Sales Expert and is able to help with any issue.
In addition to SSL certificates, at tuthost.ua you can buy certificates for signing the license code and email letters.