What CMS to choose for the online store
Sometimes you need to launch an online store quickly. You have found a supplier of trendy goods that sells up like hotcakes. Every day of downtime brings losses. Order the site from developers – long and expensive, and you do not know the programming languages. There is a way out: run the online store on a CMS.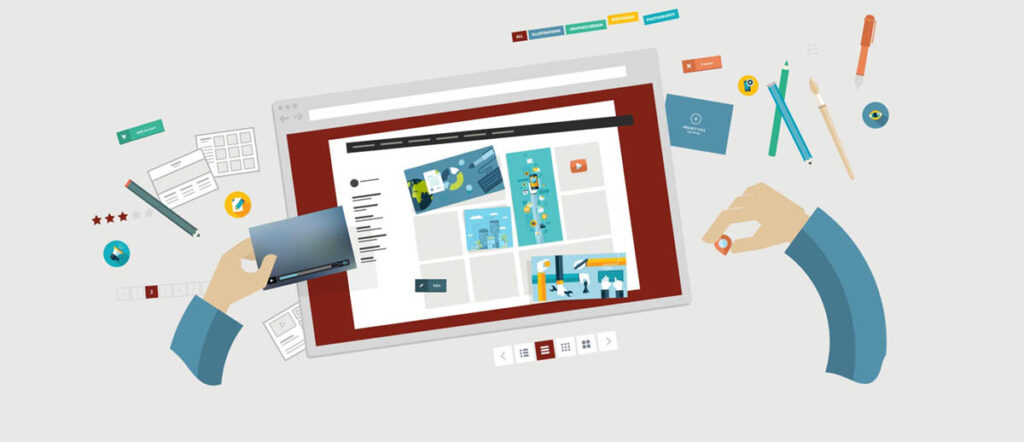 Content Management System (CMS) – the foundation of a successful online store. It allows you to quickly and easily publish and edit products, create new categories. However, because of the many systems available, choosing the right CMS can be a problem. To find the best solution for your needs, consider several criteria in your evaluation.
What criteria to choose a CMS?
Finding the right CMS can be like a maze. What are the characteristics of a good CMS? What should I pay attention to? There are many CMS, but they have one thing in common – they simplify the work with the site and allow you to automate processes that are done manually takes a lot of time.
Free and paid solutions
Many content management systems are developed by large project communities as open source solutions. They are free. This open approach ensures that CMS systems have free access to the software code and are therefore transparent to all. Users can make changes, improvements and adapt the CMS to their requirements.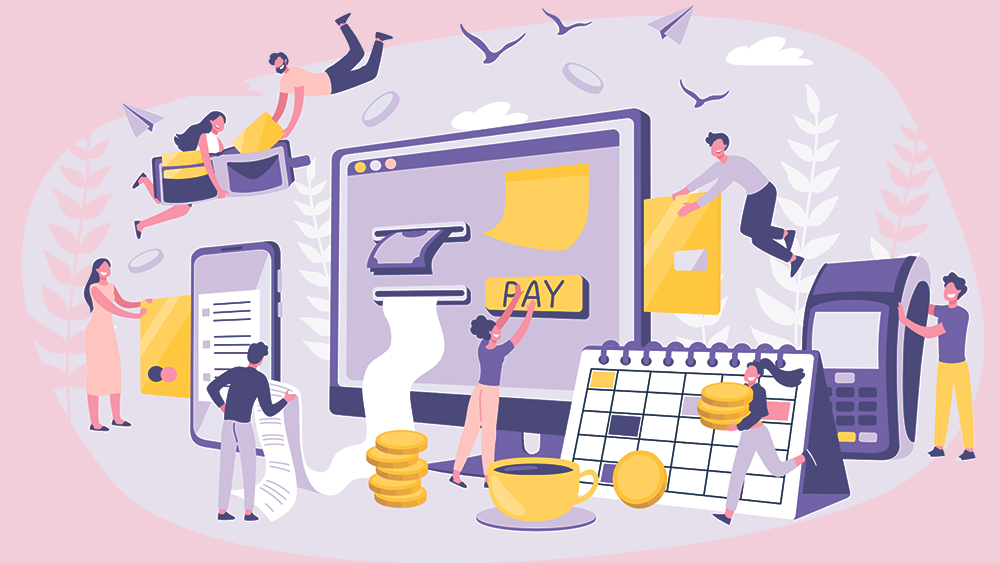 The alternative to open source software is a proprietary solution. In this case, the CMS is developed by a particular company and sold as a commercial product. Using proprietary content management systems is usually only possible after purchasing a license. The source code is not available to users.
Open source software, on the other hand, usually does not require a license fee. Thus, such solutions are economically attractive for launching a small online store. In terms of development, well-known CMS with open source are not inferior to proprietary solutions. The most famous systems, such as WordPress, have communities of developers with a high level of professionalism. Extensive documentation and a transparent development process ensure that software bugs and vulnerabilities are quickly detected and fixed.
Common CMS and industry-specific platforms
Not every content management solution is the same for every industry. Some CMSs have features specifically designed for a particular industry – for example, OpenCart or PrestaShop for e-commerce. Of course, there are also CMSs that serve as universal systems for clients in all industries, such as WordPress. So you have to ask yourself: Do you need special features just for your industry? The solution should have a modular structure to be able to meet individual requirements through extensions.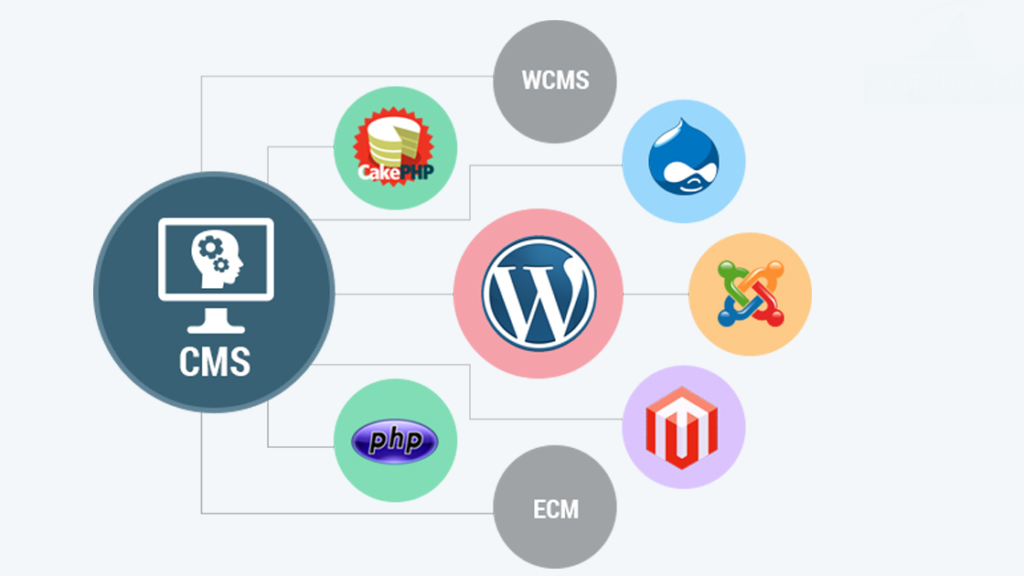 For example, do you publish content in formats beyond ordinary images, such as high-resolution 3D models? Then you'd better consider the CMS that offer solutions for such a task.
Regularity of updates
Will the selected CMS be regularly updated with the latest technological developments? In this respect, an open-source CMS has an advantage over a commercial system. There are no licensing fees for open-source CMSs, and there is always a community of developers behind these content management systems.
A large number of enthusiastic developers are engaged in further development, updates and security. The risk in terms of future viability decreases with the size of the developer community. The reason for this is simple: once a certain amount of popularity is achieved, too many interests get in the way of losing CMS.
Flexible SEO settings
Quality content – the key to a successful website. But owners of online stores that want to take the first positions in search engines should also pay attention to SEO-optimization. It includes URL structure, CNC, metadata, sitemap. When comparing CMS, choose solutions with the ability to create canonical URLs, customize CNC. Such URLs can be quickly interpreted by both users and search engines. Not every CMS supports this feature without extensions. The ability to automatically update the sitemap will speed up site indexing by search robots.
Metadata, such as the title and description of a web page, also has a significant impact on search engine rankings. They are displayed as snippets on the search results page along with the URL. Therefore, they serve as a "bait" and should encourage visitors to go to your site.
Adaptability
The growing number of mobile users is placing different demands on Internet services. Webmasters who still focus their website exclusively on PC users are missing out on opportunities and have to reckon with lower search engine rankings. Mobile use should be a priority when creating new websites.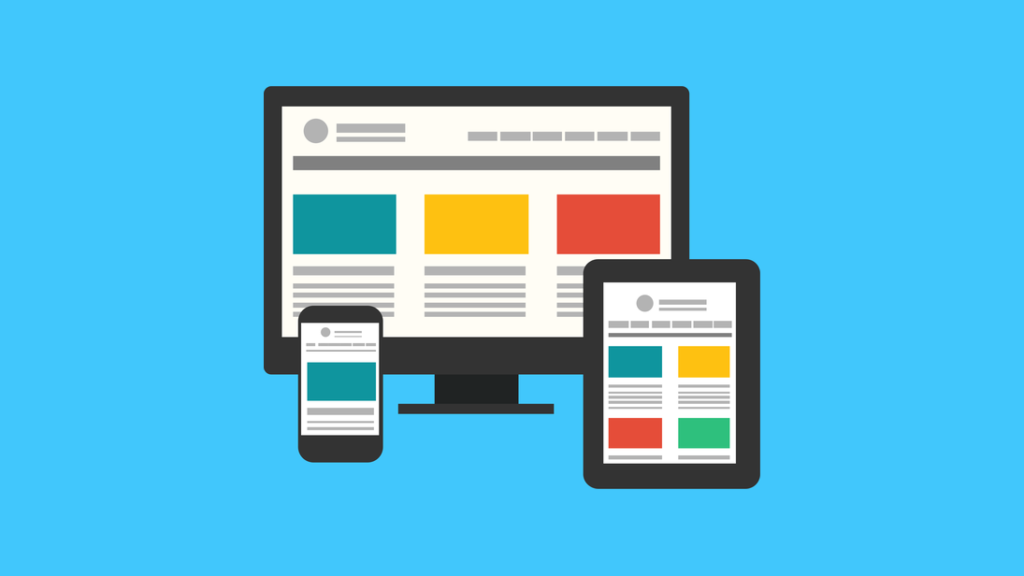 The best CMS solutions mainly meet the needs of these users through adaptability – adaptive templates automatically adjust to the screen size of various user devices. But beware: templates are not always free.
Scalability
In the fast-growing e-commerce segment, companies need to be able to make adjustments at any time, for example, to respond to a surge in traffic. Of course, with the same performance – increased load time or site failure is the worst-case scenario for online stores.
In e-commerce, development is often accompanied by an expansion of the product portfolio. As a result, online stores should be able to quickly and easily adapt or expand their product offerings and integrate new features or software as needed. If the CMS doesn't allow you to quickly add a new product category, you may have development problems. Will have to quickly move the site to another engine, and this is a time-consuming process with the risk of losing traffic.
Safety
In the digital world, security is one of the most important factors when choosing new technology solutions, especially for online stores that accept payments. In any case, outdated content management platforms, a surprising number of which are still in use, consistently have serious security gaps and therefore are often targeted by cybercriminals.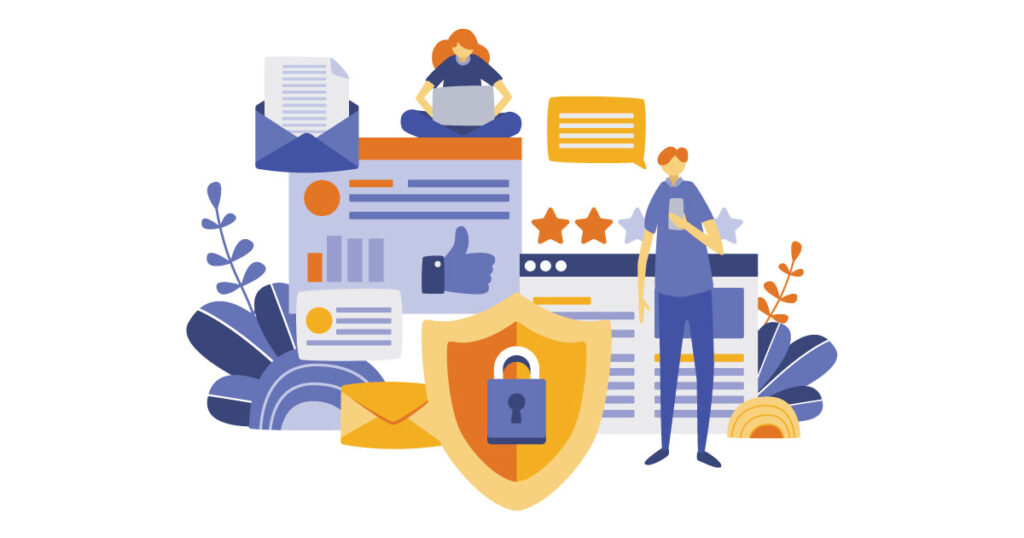 Traditional CMS platforms are usually tightly coupled to the server and thus pose a greater security threat themselves. On the other hand, in modern CMS external and internal interfaces are separated. This architecture ensures that an attack affects only one area and makes it much more difficult for attackers to penetrate the back-end server.
Community and support
A newcomer is not easy to understand the new CMS. A well-developed community makes it easy: numerous videos, articles, webinars, and forums will help you learn the theory. If necessary, you will be able to ask questions.
The more popular the CMS, the more developed the community. So, WordPress offers a lot of training materials not only on the platform itself, but also numerous themes and plugins.
Expenses
Sometimes the cost of launching a store is higher than you planned. Even open-source systems are unlikely to be completely free. To add all the necessary features to the store, you will have to install extensions, which may be paid. Before choosing a particular CMS, you should consider the cost, taking into account the necessary features and services.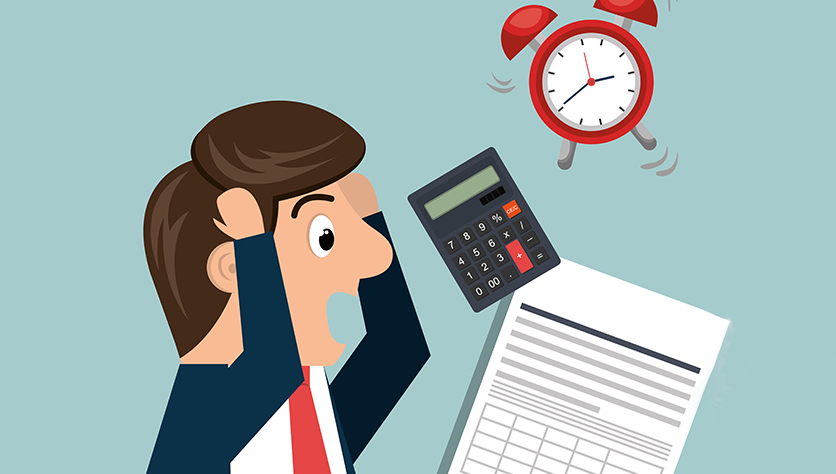 Additional costs will be required if you plan to contact a specialist to install and configure the CMS. Many developers offer the creation of an online store on CMS from scratch. So you immediately get a site with the necessary functionality, but it will cost more.
Consider migration strategies
Develop a strategy for migrating existing content in advance. Sometimes it is cheaper to get rid of the old site along with the CMS, than to continue to develop it. Migration tools are only useful for large, homogeneously structured datasets. However, as a rule, the metadata systems of the old and target systems differ significantly. If you need to migrate a significant amount of content, CMS should be able to provide the appropriate solutions. Many systems offer data export and import.
Common CMS
To attract as many visitors to your site as possible, you need compelling content. Product cards, texts, images, videos and graphics not only offer additional value to visitors to the online store, but also have a positive impact on search engine rankings. But, of course, someone has to manage that content, publish it and keep it up to date. For large websites, this can be a serious task that you can only accomplish with a content management system (CMS). But which CMS is better for you? We offer you an overview of the most popular platforms.
A CMS (content management system) is software that allows users to collaboratively create, edit and publish Web content, such as products or images. The software has a graphical user interface, so you can work with it even without programming skills.
WordPress
The absolute leader in this list is WordPress. Today it is the most used CMS in the world. It is an open-source system and you can use it for free. WordPress was originally created for bloggers to publish easily and conveniently. Now, however, Wordpress has evolved into a feature-rich platform suitable for both content websites and online stores. For e-commerce is usually used plugin WooCommerce, which includes many useful extensions for the operation of the online store.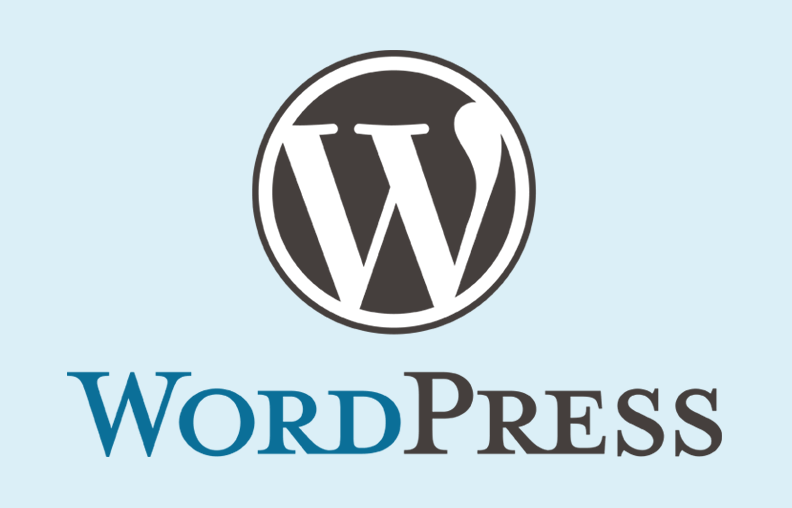 WooCommerce has many free and paid themes with which you can easily customize everything you need in your online store. The plugin allows you to create product cards, an order basket, set up payment acceptance and control the availability of goods in stock.
WordPress has an excellent reputation for SEO, and there are many plugins available that make life much easier for the Internet marketer!
The advantages of the Wordpress platform for the online store:
free engine;
A large number of free and paid plugins for a wide variety of tasks;
WooCommerce plugin, which includes the basic functionality of the online store;
easy management and administration;
a lot of training materials.
Disadvantages:
originally created for blogs, so most of the features are only available with plugins and extensions;
A large number of plugins slows down the site;
You'll have to pay for the most needed WooCommerce features;
not the best solution for large online stores because of the peculiarities of the database.
Are you looking for a good hosting for WordPress? TutHost offers specially optimized pricing plans for WordPress. Thanks to this your future site will run very quickly.
Joomla!
Joomla! is widely used throughout the world, but its popularity is gradually decreasing. Joomla is similar to WordPress in that it is also an open source system, it is free. In addition, there are many themes for the design of the website. Plug-ins in Joomla are called extensions, you can install them for free or for a fee. The advantage of Joomla is that it has a large community of developers behind it. If you have questions or problems, there are always experts in the community to help you solve them.

For example, the VirtueMart, Eshop and J2Store modules solve many tasks in e-commerce. To create a large store, you need to use paid plugins, such as RedSHOP. Many free plugins are also available for SEO-optimization.
Joomla is a little more complicated than Wordpress, so beginners may have difficulty creating an online store. In this case, it is recommended to seek help from specialists.
Benefits:
open source, free engine;
A large selection of modules and themes;
management of the finished site is simple enough;
more options for customization than in WordPress.
Disadvantages:
not the easiest process to create an online store;
High requirements for hosting, CMS uses a lot of server resources;
There is no official tech support.
TutHost offers reliable hosting for Joomla!, with which your site will always work quickly.
Drupal
Drupal is a popular CMS among Internet agencies and web designers because it offers very flexible settings. But there is a disadvantage – it can only be done by adding custom code. So if you do not understand programming, it is better to choose a different engine or hire a specialist.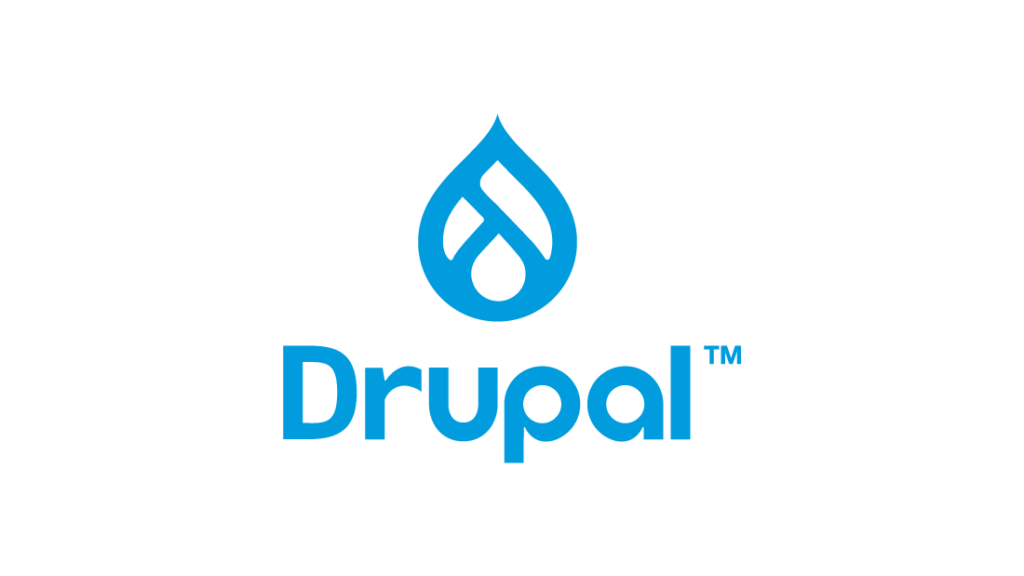 Systems such as WordPress and Joomla! use a standard control environment. Drupal is unique in that the control environment can be fully customized. An online store will require the Drupal Commerce extension. Many other modules are available to add features. You can customize the appearance in the Block Layout visual editor. If you know how to handle HTML code, CSS and scripts, you can customize the theme in more detail.
SEO settings are quite simple and extensive: there is support for CNC and canonical URLs, a site map with autocomplete.
Pros of Drupal:
a large selection of free extensions;
Drupal Commerce for e-commerce;
flexible settings for all elements;
built-in caching system;
high level of security.
Cons:
complicated control panel;
a small number of free templates;
complicated installation and setup, requiring programming skills;
After upgrading the engine, some modules may not work properly.
Drupal is demanding on server resources. For stable operation, you need fast, productive hosting.
Magento
Magento is one of the most popular e-commerce platforms running on PHP. The system has all the standard features for an online store, such as filters, payments and an order basket. Moreover, with the right theme, you can quickly and easily put your products for sale. To start you can choose the free version, but for a large store will suit only the paid version of the engine.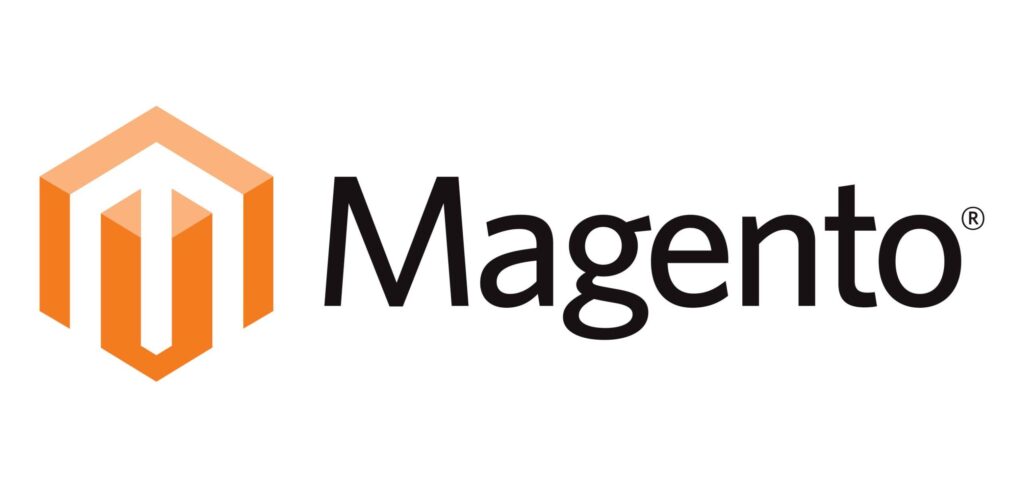 Magento Open Source, formerly known as Magento Community, is a free version of Magento that anyone can download and customize. Previously, there were 2 paid versions of Magento – Magento Enterprise and Magento Enterprise Cloud. However, now it is the only version – Magento Commerce, which is also a premium version and offers a wider range of features.
The latest update released is Magento 2, which addressed the gaps pointed out by the developers. Magento 2 proved to be a faster (50% faster loading speed), safer, more efficient version of the CMS.
Benefits:
flexible user settings;
a large number of free and paid modules;
sites are adapted for mobile devices and compatible with all screen sizes and browsers;
scalability.
Disadvantages:
complex setup that requires programming knowledge;
For a large store will need a paid version of CMS;
Optimization for fast page loading is required.
If you decide to create an online store on this CMS, we can order a reliable hosting for Magento.
OpenCart
OpenCart owes its name to the fact that it is open source software. OpenCart has about 13,000 unique free and paid plugins. This gives you more choice than in PrestaShop or Magento, but less than in Wordpress.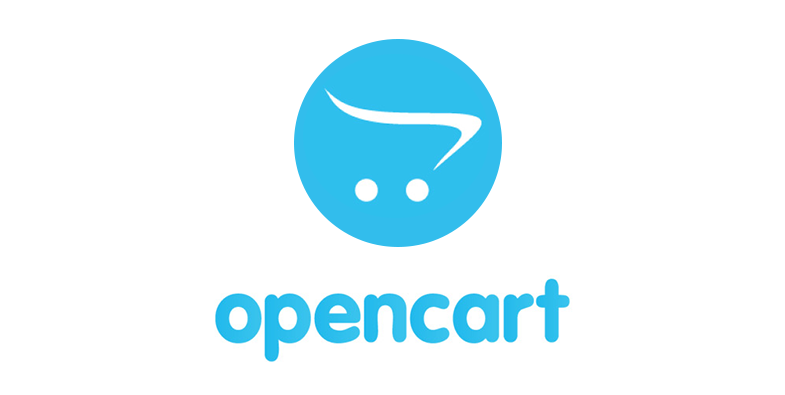 The software will only use a small part of the server's RAM because it is not a complex or heavy solution. Of course, the speed of the online store also depends on the number of installed plugins. OpenCart has a clear administration panel.
CMS is suitable for online stores of any size. It has all the necessary elements, including a shopping cart, product catalog, filters, payment acceptance and stock control.
Pros:
convenient and simple admin panel;
An unlimited number of products and categories;
a forum where you can get support on a variety of issues;
More than 2,000 themes, about 13,000 plugins.
Cons:
To SEO-optimize your online store, you need to purchase a paid plugin;
complicated installation and updating process;
setting up custom pages can be difficult.
OpenCart – easily scalable engine, but to work fully, you can not do without paid add-ons and programming skills.
PrestaShop
Compared to heavier systems such as Magento, the PrestaShop control panel is quite simple to understand and work with. Therefore, it is a very suitable platform for those who open an online store for the first time. PrestaShop has many free features and plugins. Many similar features to Magento, with the difference that most of the plugins PrestaShop is more suitable for small and medium-sized businesses, and Magento is focused on the big players.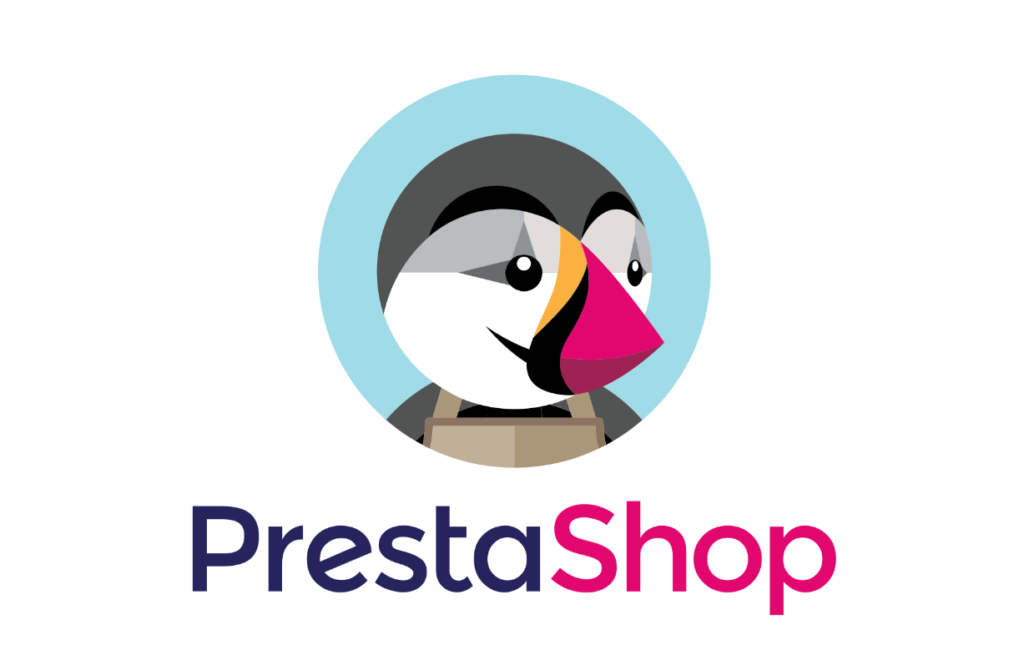 You can download and install PrestaShop on hosting for free, but if you want to get a full-fledged SaaS platform with hosting, you have to pay.
However, the base version of the CMS is enough to run the store. PrestaShop script is based on the popular Smarty template. This is a script that many designers and programmers are familiar with, so if necessary you can easily find a specialist to work with the engine.
Benefits:
simple control panel;
A well-developed community of developers to whom you can ask questions;
Many free plugins and features;
convenient analytics.
Disadvantages:
there may be difficulties in setting up an https connection on the pages of the site;
is demanding on the hosting;
modules are rarely updated;
Built-in features in free scripts sometimes cost money;
limited scalability.
Many developers have noted the "capriciousness" of this engine.
Mercurio CMS
Mercurio is a product of Ukrainian developers, so there are Ukrainian, Russian and English languages. The engine is based on Laravel, Elasticsearch, Vue.JS frameworks. The project's own team has been developing these technologies for 18 years. The developers do not limit the possibility of customization, so you can make any changes you want. Of course, this will require knowledge and skills. If you do not own them, you can ask for help from professionals.
Ukrainian CMS is adapted for easy integration with delivery services Novaya Pochta, Ukrposhta, Meest, Justin. Another advantage is the ability to migrate from other engines, including WordPress and OpenCart. All products and categories will be saved.
The basic Cloud plan costs $50 a month. It includes hosting on Hetzner or Amazon servers and technical support. If you want to buy the software and install it on your own hosting, choose the Box plan with a one-time payment of $2000. The Enterprise tariff allows you to order a custom design, full support and more. The cost is discussed individually.
Benefits:
easy integration with delivery services and payment systems;
adaptive design in the basic version;
sales analytics;
is based on Laravel, Elasticsearch, Vue.JS frameworks;
There is an option to choose Mercurio hosting or install the engine on your server;
migration from other CMS is available.
Disadvantages:
The "out of the box" engine costs $2000;
for flexible configuration requires knowledge of programming languages.
Mercurio CMS is suitable for small online stores as well as for large projects.
OsCommerce
This free, open-source CMS uses PHP 8.1 (but still supports older versions starting with PHP 7.3) and Maria DB 10.x to provide the highest performance for maximum speed and security. The engine has been around since 2000, so there are many extensions available that are also being updated. The current version of V4 is compatible with 8,689 free add-ons. Need support? The platform has an active forum and experts who can help you set up and maintain your site.
Pros:
can be easily customized and expanded;
offers support from both the community and the experts;
great templates;
more than 8000 extensions;
Import/export, product comparison, filtering by characteristics.
Cons:
not easy to set up, a lot of things have to be done manually;
the complex process of scaling the store;
it is not always possible to find documentation on extensions;
bugs and vulnerabilities are present.
osCommerce is a great option for a small store. But there's a problem when it comes to reliability and scalability, and when your product database reaches a certain size, you start to notice that the website is a little "slow," which increases the chance of crashes and technical problems.
The basics about CMS
To summarize, let us highlight the key features of each engine: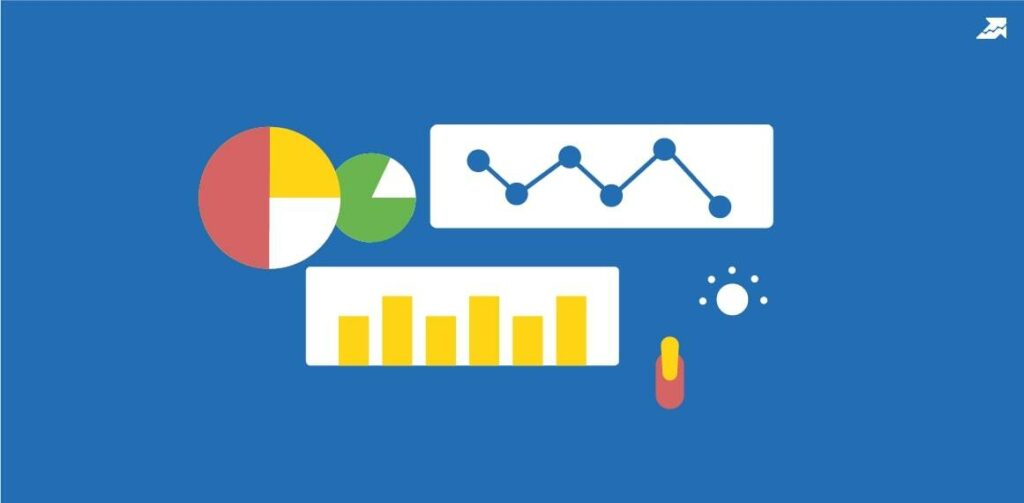 WordPress is good for beginners because it's easy to use. With WooCommerce plugin you can create the necessary functionality for an online store, but for advanced features you will have to pay.
Joomla! – is more difficult to master, but the customization options are more flexible. For full functionality will require paid plug-ins.
Drupal allows you to create an online store of any size, but beginners will be difficult to understand the settings. Some modules may not work properly after the upgrade.
Magento is an advanced platform with wide possibilities for any store. Not the easiest engine to master.
OpenCart allows you to create stores of any size, fairly easy to use, but SEO-optimization requires additional modules.
PrestaShop – free and simple platform, but not without bugs. The store on this engine will be difficult to scale.
Mercurio CMS – engine of Ukrainian developers, adapted to work in Ukraine. Easy to integrate with payment systems and delivery services, tech support helps solve any problems. You have to pay $2000 to install it on your server.
OsCommerce. A free platform with a strong community of users and developers. It requires some fine-tuning to get started, which must be done manually.
The number of existing content management systems on the market is several hundred and continues to grow every day. A good CMS makes it easy to manage and maintain an online store. In terms of the future, it is also important to ensure that the system is regularly updated over a long period of time and that plug-ins can be installed. The choice of a particular product depends on the scale of the project and the requirements of the owner.