SAN certificates to protect different domains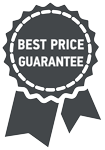 Multidomain SAN certificates – also known as (UCC) certificates – protect different domains, both external and internal. Instead of buying different certificates for each domain you manage, you can buy one certificate, which will save you money and simplify certificate management.
In addition to basic functions, SSL certificates may have some additional options. The additional features of SAN, Wildcard and even SAN+Wildcard certificates are designed to make life easier for their owners.
Let's understand what a multidomain ssl certificate is.
SAN – Subject Alternative Names or alternative subject name, multi-domain, UCC – Unified Communications Certificates – these are the names of the certificate, which protects many different domains belonging to one company.
With the development of the company, the emergence of new services, many organizations are faced with the problem of a large number of certificates. Ordering, passing inspections, issuance, timely renewal and reissuance of a large number of certificates becomes a rather complicated and time-consuming process. It is not uncommon for sites of even large and well-known companies to see a security warning because someone forgot to renew one of the many certificates.
A multi-domain SSL certificate offers a solution to the problem of managing multiple certificates. Feedback from our customers speak of the savings in time, money and nerve cells due to the use of multi-domain certificates. Replace all your certificates with one Multi-domain certificate.
What type of multidomain SAN SSL certificates are available?
UCC certificates can be of three types:
with DV domain validation;
with validation of the OV organization;
with extended validation by EV;
Let's look at each type in more detail.
DV is a type of certificate requiring minimum validation, it is enough to validate all additional domains specified in the certificate. Suitable for personal blogs, forums, small sites that do not require identification of the site owner.
OV – in addition to confirming all domains, you need to pass the verification of the organization once by providing the certification center with registration documents of your company and take a verification call on the contact phone number. Multi-domain OV SSL certificate is suitable for sites that accept online payments, online stores, corporate sites, where the identification of the company owner of the site is important, which increases the confidence of visitors to their site.
EV – type of certificate with maximum verification and identification of its owner. The Certification Center performs more in-depth verification of the company and guarantees its exclusive identification for maximum user protection in areas such as online banking, stock exchanges, buying real estate and cars, government services, etc. This type of certificate, but without the SAN function, is suitable for the international identification of financial institutions under the FATCA Act.
The main qualities of multi-domain SAN SSL.
Technical parameters of SAN SSL certificates.
Many multi-domain SSL certificates already include some number of additional SAN records for additional domains.
One SAN entry for one additional domain.
Separate SAN entries must be used for the domain with and without a www.
Bonus. The primary domain by default gets protection with and without www.
Benefits of multidomain SAN SSL certificates from TutHost.
The cost of multidomain SAN SSL certificates in TutHost.
We offer to buy SAN certificates at the best price due to the fact that for many years we buy them in bulk from reliable and trusted security suppliers. We also provide purchase documents for your accounting department.
You can find out how much a multi-domain certificate costs from the table below.
(available on the site table with prices)
Frequent questions about multidomain SAN SSL certificates