Email marketing is a highly effective customer communication strategy. Letters turn potential customers into real customers, and one-time customers into loyal, enthusiastic fans who buy your products or services regularly.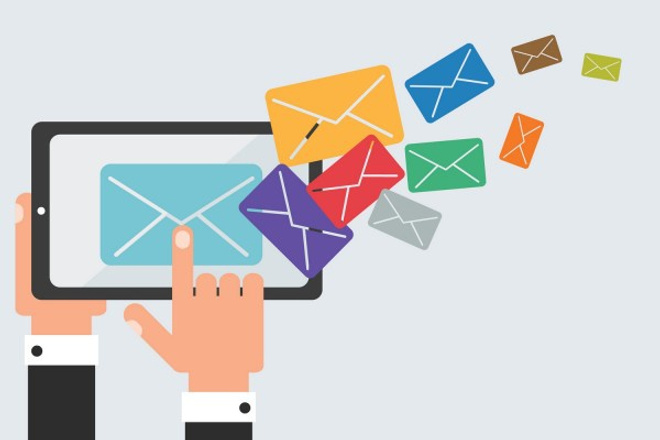 Despite the growing popularity of social media and email spam (which, by the way, has never been a good marketing strategy), email marketing remains the most effective way to communicate and increase customer loyalty. Email is the No. 1 communication channel. Did you know that at least 99% of users check their email every day? This cannot be said of any other channel of communication.
The newsletter can inform customers about new products in the store, new blog articles or fresh promotions. It can also play an important role in your online marketing strategy, increasing brand awareness. TutHost shares a selection of services that make setting up a newsletter easy.
Why do I need an email newsletter service?
Using an email newsletter service is necessary for quick communication with customers. Connecting an automated service has many advantages, including:
An inexpensive way to communicate. Many services are very cheap or even free to use, and can reach thousands of addresses.
Chances are high that your message will be read. A 2019 study found that there are about 3.8 billion active email users worldwide, with a high percentage of adults checking their inbox daily.
Flexibility of settings. You can easily automate and customize newsletter campaigns to tailor and personalize content for specific audience groups. You can't reach thousands of customers by sending emails manually.
Measurability. Most newsletter services provide analytics to help clearly determine how effective emails are in terms of clicks, opens and purchases.
Action Orientation. You can create different emails to achieve specific actions from customers: conduct a survey, provide additional information, push to buy on the site.
Accessibility. More and more people are viewing emails on mobile devices, so they get your information quickly.
Ready-made templates. You don't have to think about the design of the letter and the best placement of the information. Many services provide ready-made templates or simple constructors.
The speed of the mailing service is several times faster than sending letters from your personal or corporate mail.
What mailing list services are available
You will find a large number of mailing services that, at first glance, offer different functions. However, all of them can be divided into 3 large categories:
Marketing Services. Their functionality allows you to quickly load a database of addresses and create a newsletter. You can edit the design in a simple editor by dragging and dropping blocks. Many services provide access to analytics, but there are no in-depth statistics on site conversions and conversions.
Marketing +" or "marketing CRM" services. In addition to standard marketing services, they provide detailed analytics in which you can see statistics for each customer, including site conversions, authorizations, adding items to favorites, and ordering. This information will help segment customers and create separate newsletters for each group: those who went to the site, but did not buy anything, or those who added items to Favorites, but did not make an order.
Newsletter plugins. These are not independent services, but plug-ins, embedded in various CMS or CRM-systems. Their functionality is enough to run small campaigns, but without the ability to flexibly customize and view in-depth analytics.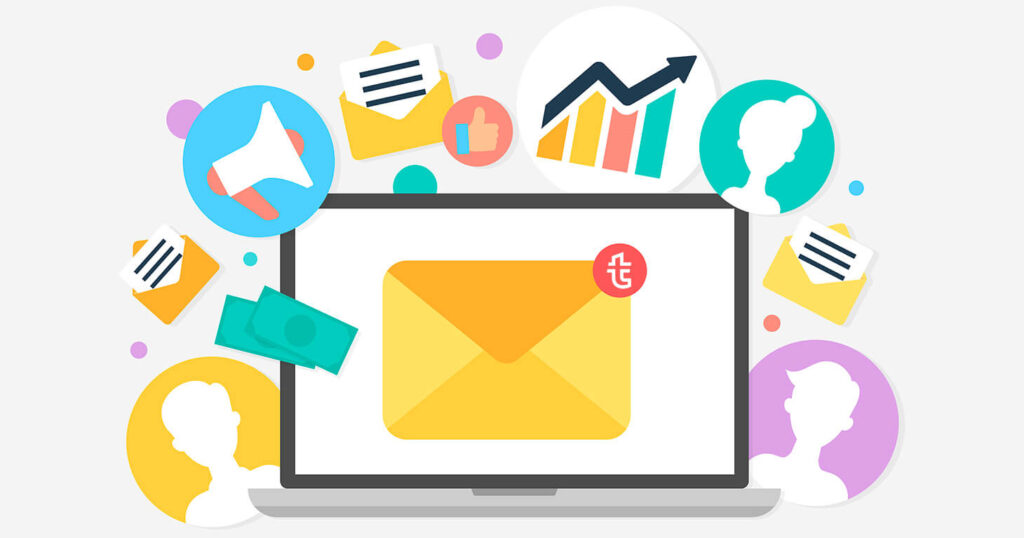 Services in the "marketing +" category provide the most advanced services, so we recommend choosing them.
Where to start when choosing an email tool
To choose a service that meets your objectives, do a little analysis:
Evaluate how often you are going to send letters. Will these be regular newsletters several times a week or occasional campaigns timed to coincide with holidays and promotions?
Will you export the existing database, or do you need a subscription form to collect addresses?
What elements will be included in the letters? Do they need to be configured, such as recommended products, carousel, timer, etc.
The answers to these questions will help you understand whether the functionality of the service meets your requirements. Carefully study the functions offered by the chosen platform.
Pay attention to the analytics the service offers. Are simple statistics enough for you, or is it important to get in-depth data on the actions of customers after receiving the letter?
Not the least of these is the cost. The services offer different prices, so match the rates to your email marketing budget.
The choice of email services is huge. They have a lot in common, but there are also significant differences. Here is a list of the best tools, in our opinion.
SendPulse mailing service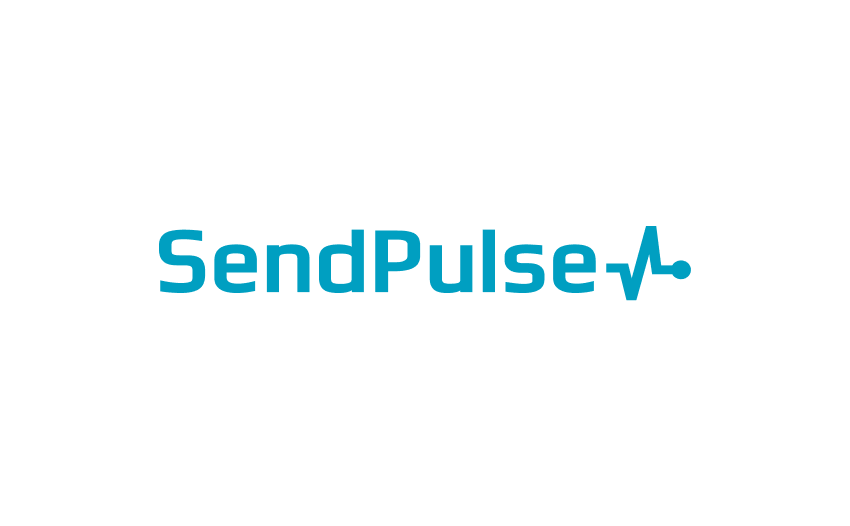 SendPulse is one of the most popular services. It allows you to create email newsletters, web push, send SMS messages, and work in messengers. You can also create a chatbot with SendPulse.
The capabilities of the service are enough to build the entire email marketing process:
to gather a customer base;
Create letter templates;
do a mailing list;
view analytics.
SendPulse allows you to set up a trigger chain of emails depending on the user's actions on the site. These can be 2-3 emails that will encourage the customer to complete the order or re-purchase. In such a chain you can build SMS or push notifications in the browser.
SendPulse also offers:
Letter Designer and 130 free templates that can be modified. Blocks can be interchanged, you can add YouTube-video, CTA buttons. Templates adaptive and look great on all devices.
Address collection form builder. Create fixed or floating forms, pop-ups with the ability to add images, fields, buttons, checkboxes. Customize colors and fonts to your liking.
Automation 360 tool to automate the sales funnel. Set up auto-links depending on the user's actions on the site.
Chatbots for Instagram, Telegram, Facebook, WhatsApp.
Designer Landings.
Free CRM for marketing and sales.
Support works 24/7, and there is a knowledge base, training videos and a blog to get acquainted with the service. The service is multilingual. The free rate allows you to gather a base of 500 subscribers and send 15,000 emails per month. If this is not enough, you can choose one of three tariff plans: Standart, Pro, Enterprise.
MailChimp email service
Mailchimp is one of the most well-known and popular email marketing platforms. This company has been around for more than 20 years and offers customers a wide range of features, even in the free version. A significant drawback – the lack of Ukrainian and Russian versions, but the interface is very simple.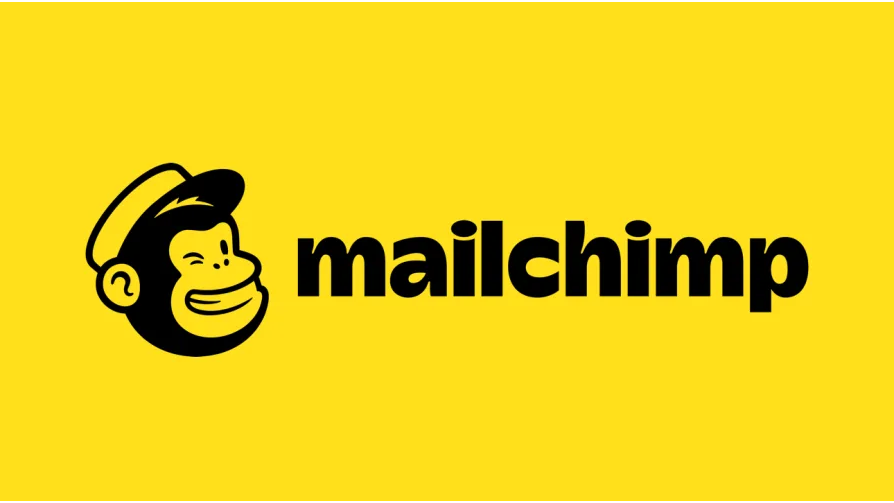 The nice thing about Mailchimp is that if you're not ready to switch to a paid plan, but you need to add some features, you can connect add-ons with a pay per use fee.
Mailchimp's capabilities allow:
create newsletters;
Set up automatic sending of emails;
Integrate content into social networks;
work with the subscriber base;
import data in a convenient format: Google Docs, .csv, .xml;
Set up automatic data update;
integrate more than 250 apps into email campaigns.
The service offers detailed analytics on your campaigns. Template editor offers flexible options: adding images and animations, buttons. More than 300 templates of different subjects are available. Turn on Creative Assistant to let the artificial intelligence find the right templates for you. Mailchimp also has a form builder.
To understand the work of the service will help an extensive knowledge base. The free rate allows you to send up to 1,000 emails per month without the ability to set up a schedule or do A/B testing. Other tariff plans: Essentials, Standard, Premium. The cost and number of emails depends on the size of the base you specify when choosing a rate.
Service for newsletters enKod
enKod is a marketing automation service that offers email newsletters, push and SMS newsletters, user tracking, and pop-up windows. The Russian-language interface is easy even for beginners.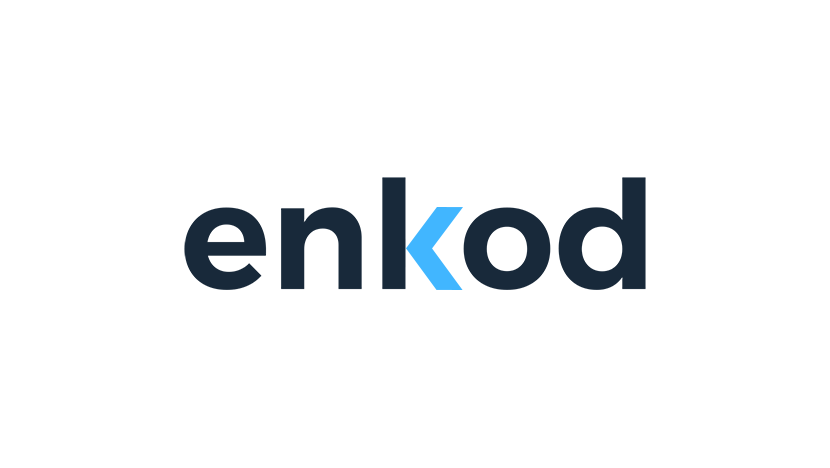 Service features include:
simple HTML editor with message preview;
creating mass mailings;
triggered automatic chains;
flexible email customization;
multi-channel mailings (email, web-push, mobile-push, sms);
the ability to store large amounts of information;
the ability to quickly find the information you need in databases;
Tracker to track user activity on the site and in newsletters.
Letters can customize product recommendations, offer customers additional products, or encourage them to make a repeat purchase. enKod offers detailed analytical reports with the ability to set filters to track only important metrics.
The service is fully paid, each client gets a personal manager. You can watch a demo video to get acquainted with the functionality.
Campaign Monitor email service
Campaign Monitor – English-language service, popular in Europe and the United States. It is not yet widespread in Ukraine because it does not have a Ukrainian or Russian-language version. Among the main advantages of Campaign Monitor are the easy configuration of templates by dragging and dropping blocks and the ability to integrate with external services Shopify, Google Analytics, WordPress, WooCommerce, Salesforce, GetFeedback, Zendesk – the total number of applications exceeds 250.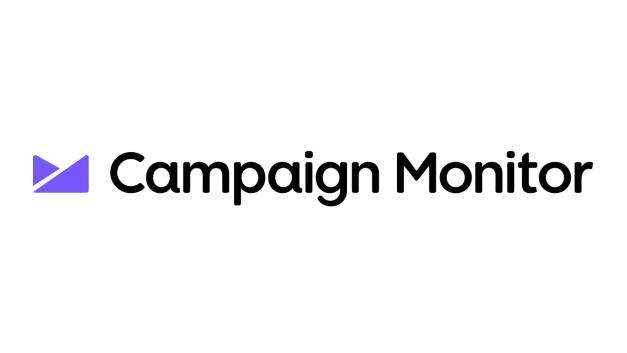 Key Features:
editor with adaptive templates (more than 100);
SMS mailings;
setting up automation, base segmentation, personalization of emails;
subscription forms in different variants – "Sign Up" button, embedded form, landing page.
Campaign Monitor offers detailed analytics on all campaigns and link clicks. It is possible to do A/B testing. You can also get tips from the service to improve your marketing strategies. You can integrate Campaign Monitor with Google Analytics to track the success of marketing campaigns and adjust them.
Learn how to use the service will help you with an extensive library with a selection of articles, infographics, videos, and webinars. However, all materials are in English.
There is no free rate in Campaign Monitor. Customers can choose among 3 plans: Basic with 2500 emails per month, Unlimited and Premier. The last two allow you to send an unlimited number of letters per month.
UniSender newsletter service
UniSender is a popular newsletter platform. In addition to email campaigns, you can set up chatbots, landing pages, mailings to Viber and SMS. The main feature – in UniSender you can configure everything yourself or order a professional configuration from the managers of the company.

The capabilities of the platform is enough to gather an email base and set up a quality mailing list. As with other services, offers a convenient editor with ready-made templates, the possibility of automation and personalization. Set up subscription forms and unsubscribe pages, perform A/B testing, and view detailed analytics reports.
The free rate includes up to 100 contacts and 1,500 emails per month. To send more, subscribe to Light, Standard or Premium. At the UniSender School of Marketing you will find detailed courses on email newsletters.
GetResponse email service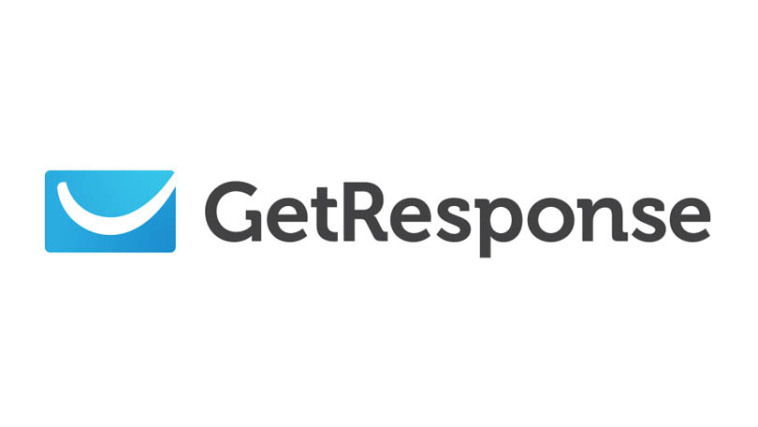 GetResponse offers an interface in 12 languages, including Russian. There is no Ukrainian version. The platform offers these services:
email marketing;
SMS marketing;
mailing list automation;
web push notifications;
pop-up forms and windows;
integration with external ecommerce platforms;
online chat for customer support on your site;
website builder;
design bandings;
autoresponders (automatic trigger chains);
contact database segmentation.
GetResponse editor includes more than 100 free templates that you can customize. If you know HTML, you can create your own template from scratch. You can view the finished template on different devices or send a test letter. In the form editor, ready-made templates are available, as well as the ability to create your own in HTML.
The "Perfect Time" feature allows you to send emails when your clients read them most often – GetResponse itself will prompt this time. The service allows you to track user actions and send emails automatically.
In analytics, you can track the effectiveness of campaigns on desktops and mobile devices separately. For in-depth analysis, you can connect the service with Google Analytics.
The GetResponse website has a lot of training materials: FAQs, guides, webinars, videos, and blog articles. Email support works in 8 languages, including Russian.
With the free plan you can create a database of 500 contacts and send 2500 emails per month. Other plans include Email Marketing with unlimited mailings, Marketing Automation, Ecommerce Marketing. The cost depends on the size of your base.
eSputnik email service
eSputnik is a Ukrainian omni-channel CDP. The platform offers a wide range of marketing options, including email and SMS mailings, Web push and Mob push, Viber, In-app, App Inbox, Pop-ups, banners and recommendations. The company plans to launch newsletters in WhatsApp and Telegram, but for now these features are not available.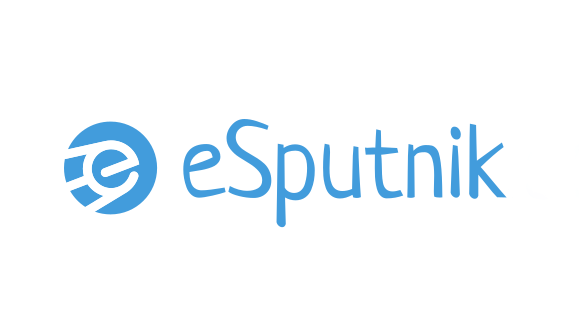 Big business eSputnik offers:
classic email marketing;
Omnichannel – combining different channels of communication with customers into one convenient system;
base segmentation to work with individual groups;
multilingualism – make newsletters in the languages of your audience;
mobile marketing;
identification and collection of customer data into a single profile;
implementation of artificial intelligence, algorithms to show product recommendations.
eSputnik marketing solutions are suitable for a wide variety of companies, including marketplaces, retailers, discount services, travel sites, fashion stores, and many others. You will find many real-life eSputnik cases on the service website.
The designer offers an advanced editor with drag-and-drop customization or working with HTML. Templates more than 300, they are divided into categories. All of them are adaptive, and in the editor you can see how the letter looks on different devices. It is possible to do A/V testing.
Trigger chains can be created not only by email, but also via SMS, Viber, push notifications. The service also supports AMP – mobile pages with accelerated loading.
eSputnik analytics offers detailed reports on various indicators:
statistics on the contact database;
email report;
visualization of income from newsletters;
AMP mailing report.
The service leaves UTM tags in each email, which allows you to view the results in Google Analytics.
Service offers a lot of training materials in Ukrainian and Russian languages. In the Support section, visitors will find detailed instructions on how to create the first newsletter and answers to frequently asked questions. Support can be contacted by online chat or via the feedback form.
Zoho Campaigns email service
Zoho offers a variety of services, including a mailbox and CRM system. Zoho Campaigns is an English-language email service. It has other languages, but Ukrainian and Russian are not on the list of available languages to choose from. At TutHost you can buy certificates for signing emails and files.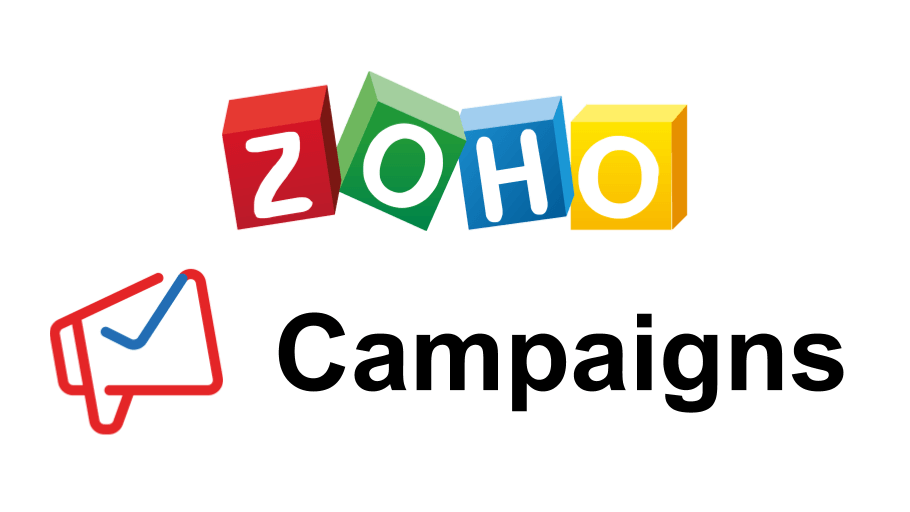 The service offers everything you need to set up a quality newsletter:
mass mailing;
work with the base of subscribers;
setting up subscription forms;
A/B testing;
answering machine;
detailed analysis.
In the designer is available more than 200 templates that are easy to customize with drag-and-drop system, it is possible to work with HTML-code. The form builder also offers flexible margins, fonts and colors.
The service allows you to automate newsletters and develop scripts for each subscriber. It is enough to configure the algorithm once, and Zoho Campaigns will send emails in strict accordance with it.
Using analytics, you'll get data like this:
the number of email views and the number of clicks on the links in them;
geolocation of recipients;
devices, browsers, and OS subscribers;
the number of letters that did not reach the addressee, and why this happened;
The indicators of campaigns in social networks: likes, reposts, comments.
Videos, guides, FAQs, webinars, and a blog are available to learn how to use the service. Support is in English.
The free rate is one of the most profitable – up to 2000 contacts in the database and up to 6000 letters per month. The Standart and Professional tariffs offer an unlimited number of emails, and the cost depends on the size of the base. You can test the service for free for 14 days.
Results
These services offer enough functionality to create mailings of any complexity and scale. Many platforms have a free plan, with which you can test the features and decide on further use of the service. If you need a stable and secure website, just order hosting with us and you will get an SSL-certificate for free.