How to create and open your own online store
Every year, commerce goes more and more online. Customers order clothes, gadgets, furniture, and pet food online. Everything is for sale on the Internet! Even food delivery is increasingly choosing to order online rather than over the phone.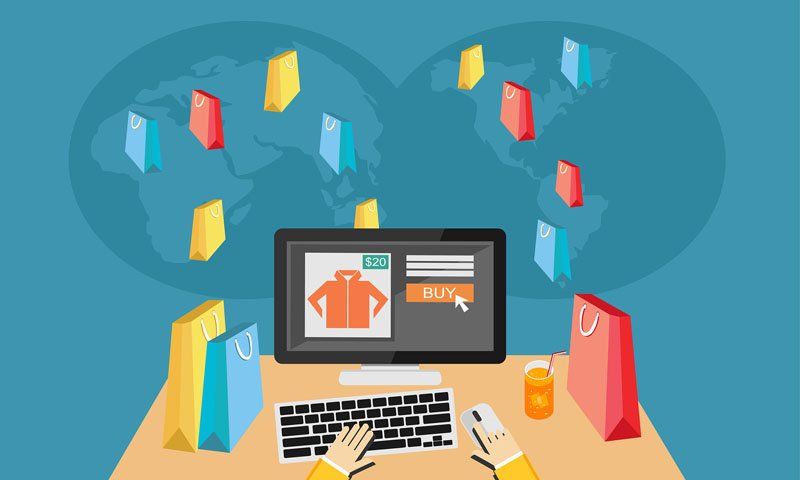 The competition in e-commerce is also growing. Today, it's not enough to create an online store and wait for visitors to start buying from you. You'll have to work hard to store attract customers and begin to bring in a steady profit. Launching such a business involves preparatory steps and requires constant attention.
Step 1: Find your niche
Finding a niche is the first and most important step, which determines the profitability of your business. By choosing an unsuccessful niche, you can bury your chances of success before you even launch the store. However, you should not give up prematurely. Use the following plan to choose the right niche:
Identify your interests. Knowing your interests is an important step. What do you do in your spare time? What do you like to study? The more enjoyment you get from your work, the easier it will be for you to stay motivated. You probably know well what you like, and it's also very important to know thoroughly the product you're selling.
Identify people's problems that your product or service can solve. The main goal of any business is to solve the problem of the customer base. Spend time brainstorming and researching the market. Google Trends is a free tool that you can use to develop ideas. Find what interests you and then look for gaps in the marketplace.
Focus on your audience. Not everyone is going to buy what you're selling, and that's okay. It's important to find your customers, not to try to reach everyone.
Look at the competition. If you're considering multiple niches, look at existing stores. Take notes on what can help you with your strategies, branding and content, but try to add something new and unique.
The two most common strategies for finding a niche are creating a "proven" business or creating a new segment in the market.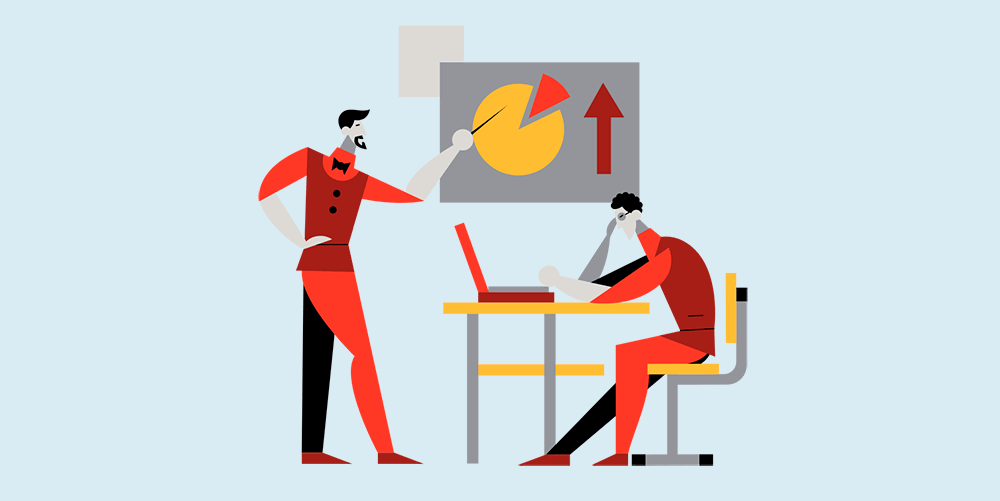 The first strategy involves opening a store of goods that sell hundreds and thousands of other stores. This can be gadgets, clothing, tools and other items that people buy all the time. The advantage is consistently high demand and customer awareness of the product. After all, everyone knows why you need a coat or a smartphone. The disadvantage of such niches is high competition. To reduce its impact, try to narrow the niche as much as possible at the beginning of the path. Sell specific brands or a narrow category of products, such as running shoes. When the business grows, you can always expand the range.
Mastering a new niche means selling a new product that is not yet on the market. The advantages are obvious – the absence of competitors and the opportunity to win a large part of the new market. But to do so is not easy: it will require a large infusion of money in marketing, because customers do not yet know anything about the product and there is no demand. It will be some time before the new product is known.
A few more tips on choosing a niche:
Narrow your niche to reduce competition;
Sell products that you know well – this will help provide the best service and expert help to your customers;
choosing light and small goods, you can organize the warehouse in the garage or in the basement, thereby saving on renting a warehouse;
Look for rare items that are in demand;
Consider seasonality – some products are bought all year round, others – in summer or winter, others – only on the eve of holidays;
Some products are bought regularly – in addition to the obvious food products are cosmetics, household chemicals, auto parts and supplies for cars, children's clothing, goods for animals.
When you've already chosen a niche, go back and answer the following questions:
Is your business idea attractive?
Who is your target audience?
What solutions do you offer consumers?
Successful companies regularly analyze and make adjustments.
Step 2: Research your potential customers
The target audience is the group of people that your marketing efforts are focused on. When you start an e-commerce business, it's important to know your customers. This helps you find new customers more easily and attract interested buyers, which leads to higher conversion rates and increased sales.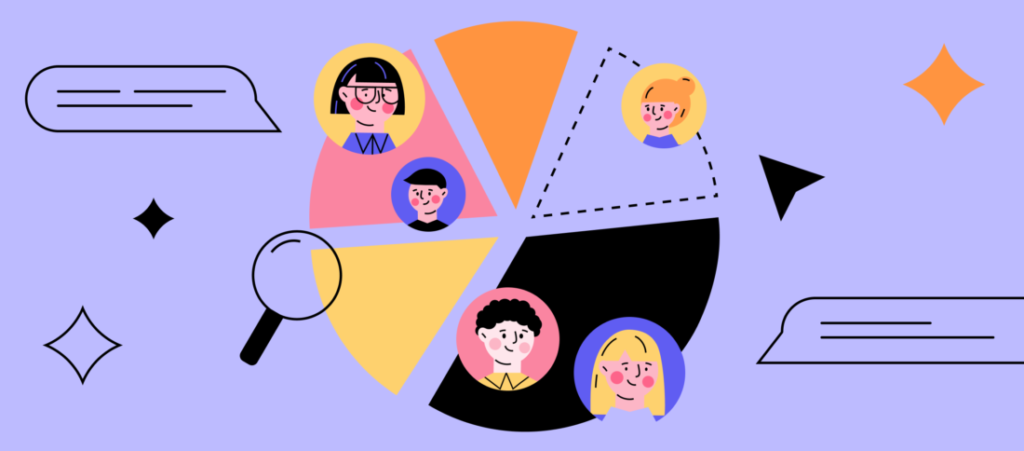 The audience can be very narrow, such as men over 40 with an above-average income, or broad – people from 18 to 70 men and women from different countries. It depends on what products you plan to sell, what countries or regions you are targeting. Nevertheless, there are 3 main criteria that you should pay attention to when forming a portrait of the buyer:
Demographics. Includes characteristics such as age, gender, occupation, education, and income.
Location. Groups that divide the market by geography help better serve a specific area.
Interests include the opinions and lifestyles of your audience. Do they have children or pets? How do they spend their weekends and what stores do they visit?
If you already have a product, choosing a target audience is easier. Ask yourself: who buys my product? What are they like? What is their age? Gather this information in a buyer's image and include it in your business plan.
If you don't already have a product, think about the people you know best. Maybe you love dogs and have a good understanding of other pet owners your age. Chances are you have a good idea of what they like and dislike.
To find your target audience, try to find answers to a few questions:
What problem does your product solve, how and to whom can it be useful?
How much does the product cost, and who can afford it?
What is the gender, age, and education of your audience?
What is the income of your customers?
Where do your customers get their information from: do they watch TV, Youtube, TikTok, read newspapers or Telegram feeds, do they have Facebook pages?
The answers will help you find the "core" audience that is more likely to buy the product. This will also help build the right communication and set up ads exactly where your audience is.
Step 3: Identify your suppliers
Choosing the right suppliers is critical if you run a retail business. An unreliable supplier who fails to meet delivery deadlines can have a negative impact on your business reputation.
The first step is to clearly define the needs of your business. Determine your price constraints, preferred payment terms, and supplier location. If you are opening a store for very specific or niche products, it is advisable to check if you can get these products in a reliable way before you launch the store.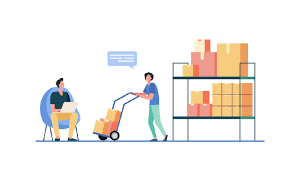 You have 3 broad vendor categories for the retail store, and you can use one option or a combination of them.
Manufacturers often insist on a large order volume, but offer the cheapest unit cost. This means that you will need to order a batch of several hundred or even thousands of items. Depending on the size of your business, you can decide if ordering directly from a manufacturer would be an appropriate option. Keep in mind that large batches have to be stored somewhere.
Wholesalers are importers, exclusive and regional distributors. Wholesalers communicate directly with manufacturers, have their own warehouses and established logistics. The trade-off is that prices are usually higher than manufacturers, but it is possible to order small batches of goods.
Independent Masters. Depending on the type of goods you sell – such as hand-knitted children's clothing – you may also be able to buy from independent producers and artisans. The advantage is that you can find unique and valuable products, especially if you sell niche products that no one else has. The disadvantage is that deliveries can be irregular and unpredictable. The foreman is sick and can't finish the job, and you're sitting without the goods.
The main criteria for choosing a supplier:
Price. This is the main indicator on which your profit directly depends. If you plan to offer customers lower prices than your competitors, look for products directly from manufacturers.
The quality of the product. The reputation of your business directly depends on it, so look for manufacturers and wholesalers who can offer consistently high quality.
Stability of supply. If you are counting on permanent cooperation, discuss in advance the volumes you expect to receive during the month (quarter, year, etc.)
Vendor Location. The cost and time of delivery also affects your profits, so a supplier from your city or region is the best option. If you sell imported goods, delivery terms become one of the main criteria.
Delivery. Today, most companies outsource logistics, so you have to pay for courier services. Keep this in mind when setting the retail price.
The payment terms must be suitable for you. The possibility of deferral large companies are ready to discuss with regular customers.
Additional services. Discuss with the supplier the possibility of returning low-quality goods, service (if appropriate), the possibility of renting a warehouse or sell goods on the model dropshipping.
You can search for suppliers in several ways.
An Internet search is usually the easiest way. You can find suppliers on Google, social networks, industry sites, message boards.
Word of mouth and recommendations from other business owners can be another option, especially if you are looking for reliable reviews before working with a vendor. Ask for recommendations directly from experienced retailers who are willing to share their contacts.
Attend topical conferences, exhibitions, and other events to make useful contacts.
When entering into contracts, keep diversification in mind. By working with one supplier, you make yourself dependent on him. If something goes wrong at the wholesaler, you may run out of product, which is unlikely to please customers. Collaborate with several manufacturers or wholesalers to have a plan B.
Step 4: Resolve legal issues
In the beginning, you can operate at your own risk without registering as a business entity. In Ukraine, legal relations in the field of electronic commerce during electronic legal transactions are regulated by the Law on electronic commerce (№ 675).
Sellers in e-commerce can be business entities – legal entities and individuals. Such persons in the extract from the Unified State Register of Legal Entities, Individual Entrepreneurs and Public Formations must have the type of activity under KVED 47.91 "Retail trade carried out by mail order firms or through the Internet.
To work in the legal field, you can register as an FLP. This option is suitable if you start a business alone, do not plan to attract outside investors and sell the business.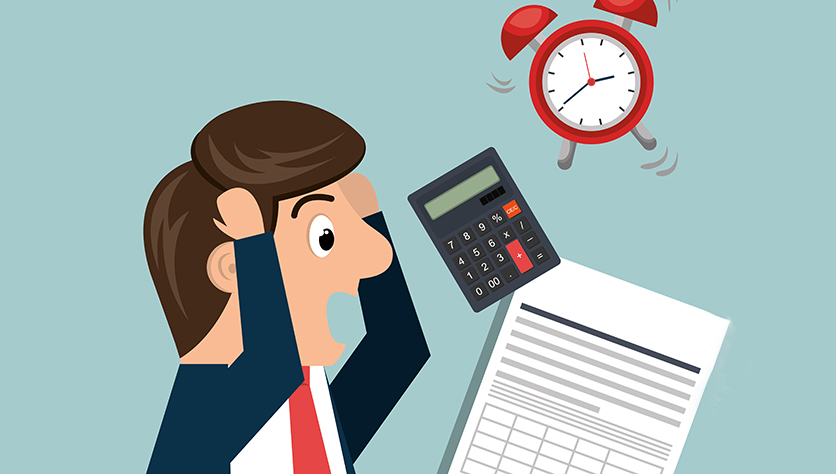 Registering an LLC (limited liability company) is fine if you have partners. In the charter of the company you will be able to specify the shares and responsibilities of each participant. This will help resolve potential conflicts in the legal field. Each partner has the opportunity to sell his share. Registration of a legal entity gives an advantage when cooperating with large companies, simplifies the procedure of selling a business through mergers and acquisitions.
Seek legal advice to find the best form of ownership and taxation system.
You can also register a trademark to protect your brand rights.
Step 5: Choose a name for your online store
The company name is almost as important as the niche you choose. It is the name that can be the best advertisement in the future. You probably know brands like ROZETKA or OLX. The following tips will help you choose a name that has every chance of becoming famous:
Be sure to choose a name that is easy to pronounce. A short, clear name your customers will remember well and tell their friends, and even easier to type in the address bar of the browser. Otherwise, people might go to the wrong URL.
Choose a name with meaning. If the name is related to a niche or products, it will be easier for people to remember the name. If it makes sense, it will get even more attention.
Be as original as possible and don't copy other people's names. Kentucky entrepreneur Victor Moseley opened a lingerie store called Victor's Secret. The world famous company "Victoria's Secret" immediately sued him.
And here's what to avoid:
The name is too long. The name of your company should consist of 1-3 words. Ideally, no more than 2. Again, the simpler the name is pronounced and typed, the more people will remember it.
A combination of letters and numbers. It's only appropriate when the numbers are part of the brand. For example, 7UP, Levi Strauss 501. If you call the store shorty25futbolky, your chances of growing into a major company are only slightly above 0.
A name that refers to a specific product or product line. You may be tempted to do this if you plan to focus your efforts on selling only one product. But what happens if you decide to expand in the future? Customers do not expect to see women's model shoes in a store called detskie-krossovky.
Register a domainwhich will contain your name. If you came up with a domain name, but it is already registered, do not get upset. Try different domain zones: in addition to .com.ua, there are .net.ua, .kiev.ua and many others. You can also try alternative spellings: zoo-shop instead of zooshop, beauty-service instead of beauty-studio and so on. For the store, you can choose to use the domain zone .shop or .store. TutHost makes it possible to check the domain in the WHOIS database so you can find an attractive and free domain name.
Step 6: Choose a home for your site – hosting
Choosing a good hosting provider for your online store is more important than you think. Many sites fail because of terrible loading speeds, poor security, and mismanaged web servers. Hosting is a server to host your website.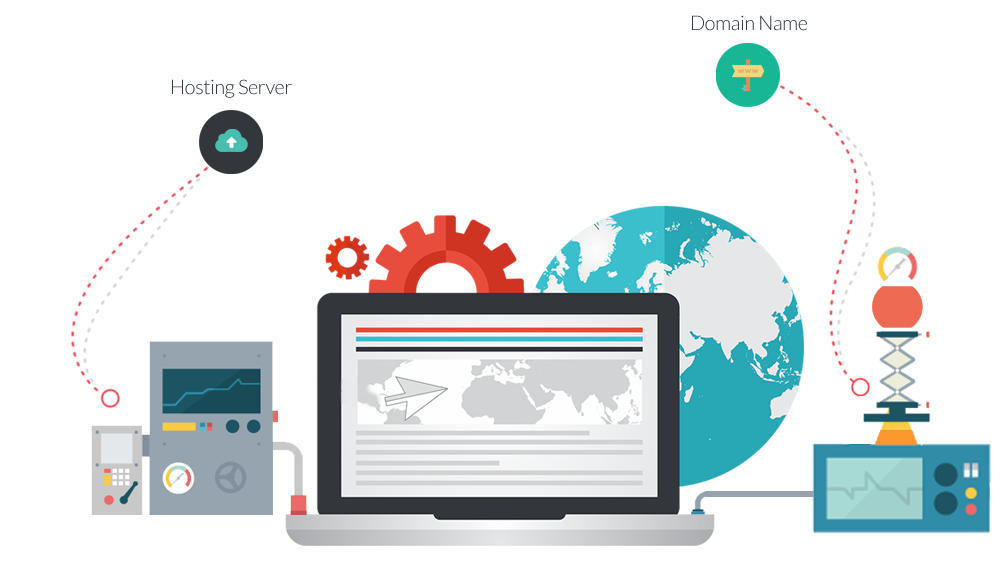 You need to be aware of several types of hosting, which determine the hardware and server setup. Traditionally, there are three main types:
Virtual hosting is the lowest level, suitable for small stores. It is cheap, but it comes at the expense of having to share server space with other websites. You can start with this plan, because as your business grows, you can always switch to a VPS.
VPS stands for Virtual Private Server. Your site is also on a server with other websites, but the resources are fixed, which eliminates many of the problems associated with shared hosting.
A dedicated server is the top tier that gives you your own private physical server. Of course, it's not that cheap to rent one.
The availability of your site to customers depends on the hosting, so be sure to choose a provider that offers an uptime higher than 99%. This is the time of stable operation of the server and, consequently, your site.
Transferring an already working website to new hosting is not the easiest and fastest task, so we recommend choosing a reliable provider at once. Pay attention to such indicators:
selection of different hosting plans;
the ability to pay for a month or a year;
free "stuff" – SSL-certificates, domains, website builder;
detailed technical specifications of the servers;
the ability to choose the location of the data center;
the availability of a test period and the possibility of a refund;
availability of technical support.
Do not place the online store on free hosting. This will not only jeopardize the stability of the work, but also become a bad signal for search engines. Google does not trust free hosting, because they often host fraudulent sites, dorwei and resources banned topics.
Step 7: Create an online store
Website development – a complex but important aspect of launching an online store. The wrong design or template can alienate customers, reduce sales and limit store growth. It is important to develop a structure that is easy for customers to navigate. Creating a smooth navigation system that is simple and user-friendly is a great way to keep customers on the site.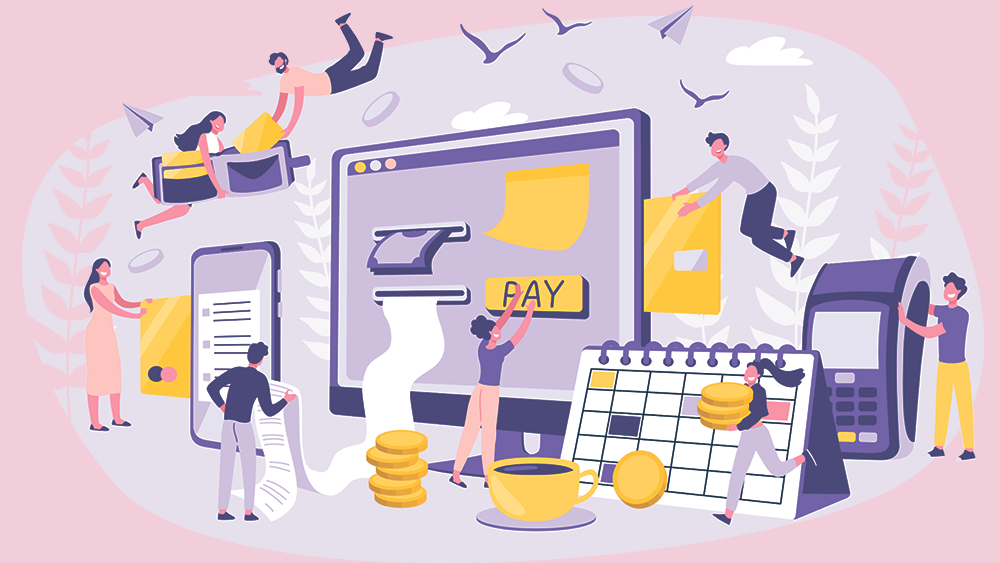 Do you have a page about the company? Photo and video products? What does the shopping cart and checkout process look like? When developing an online store, think in advance about what must be on the pages. The more product information you provide, the easier it is for customers to make a purchasing decision.
Today you can find a huge range of technical solutions for creating a store from a simple constructor to a flexible platform based on Wordpress:
Online Designer. This is the easiest option, because you do not need to know programming languages or web design. The most convenient and effective designers: Tilda, Wix, Shopify, Squarespace. The choice is not limited to these platforms.
CMS. This is a more complicated way for a beginner, but it opens up more possibilities for creating the features and design you want. For the online store will do OpenCart, PrestaShop, Joomla, Magento, OsCommerce and ZenCart, Goodop. We can order reliable hosting for Magento. Also, don't forget about WordPress with the WooCommerce plugin.
Hiring a professional developer. This is the most expensive way, but the result is sure to meet all your requirements. When searching for a developer, pay attention to the portfolio and customer reviews. Explain clearly and understandably what you want to get.
Today, most developers offer solutions on one of the CMS. This approach greatly simplifies store management for the owner. Without an admin panel to add products to the catalog will have to use pure HTML and CSS, and this is very long and inconvenient. Developers will offer the best CMS for your store. Pay attention to Wordpress, which paired with the WooCommerce plugin allows you to create an easy-to-manage store. Although WordPress was originally created for blogs, but today its capabilities allow you to create any site.
Presenting your products is crucial to creating an effective and successful online store. When adding products, don't forget to include:
Product Description. A persuasive product description addresses the customer's problem, lists its characteristics and highlights the main advantages that prompt the purchase.
Images. According to a recent study by Internet Retailer Magazine, the use of 360-degree photography increased conversion rates by about 13%.
Categories. Categories are needed to display the catalog and create a clear structure of the site.
Before you launch an online store, it's important that you set up online payments for customers. Most often card payment is used, so you can connect the system LiqPay. If you want to use additional methods, make sure they are available.
Don't forget to mention delivery methods. If you offer free shipping on a purchase of a certain amount, you will increase the conversion rate.
Step 8: Launch an online resource
Launch the online store when the basic functionality is ready. You do not have to wait until you fill the catalog with all the products – you can do it in the already operating store. Launch
of the website is just the beginning of the journey. There's a lot of promotion work ahead of you, because in today's competitive environment you need to be heard about. There are many strategies:
SEO (search engine optimization);
contextual advertising;
advertising in social networks.
You can use a single strategy or several at once. It depends on your budget and goals.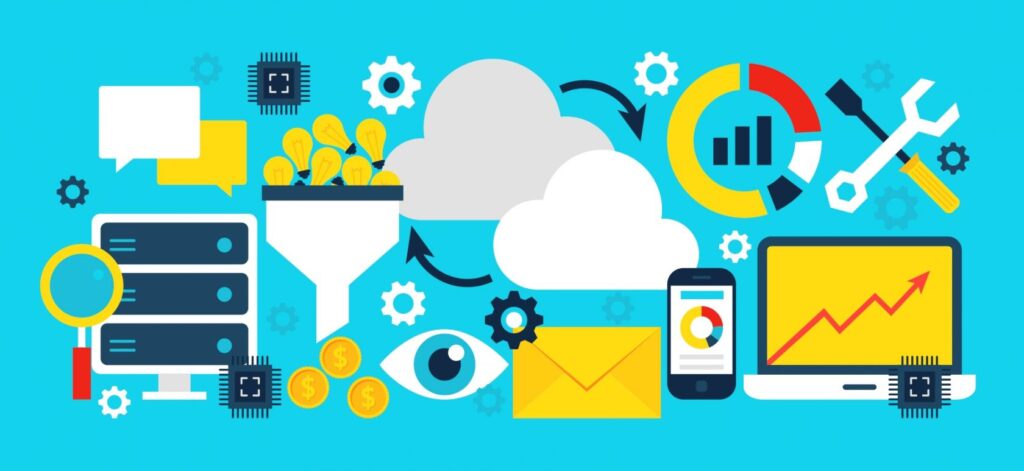 Constant monitoring of analytics, range updates, promotion in search engines
systems – steps to help turn a small online store into a big business.
Conclusion
The path that online store creators take is different. Some create online sites in addition to offline stores. Others take up the hobby and then scale through self-financing or seek to attract outside investment.
What remains the same is the process of choosing a niche, researching the audience and creating the site. You need to choose the right technical solution, customize the product catalog, develop the design and basic features before you launch the store. But even after the start is not the time to rest on our laurels and make a profit – only regular development will lead to success.