What hosting to choose for a one-page, small website, online store?
There are several key factors to consider when choosing a hosting service for a one-page website. Do you have a static HTML page or does your site include dynamic elements such as forms and buttons? Do you expect a high volume of traffic? Knowing the requirements of your website will help you choose the right hosting service.
Look for a hosting provider that offers uptime of 99.8% or higher. This factor is critical to a positive user experience. Read reviews and check the uptime guarantees provided by the hosting companies.
Evaluate the hosting provider's user interface and management tools. A user-friendly control panel will simplify tasks such as domain management, email setup, and file management. Also, check if the host offers reliable customer support through various channels (email, chat, phone) in case you need help.
For a one-page website, shared hosting is fine. Providers offer different tariff plans, among which you can choose a suitable option. If you plan to scale the site or launch another one, choose a plan with enough RAM and disk space. We recommend choosing plans with SSD disks, which are faster.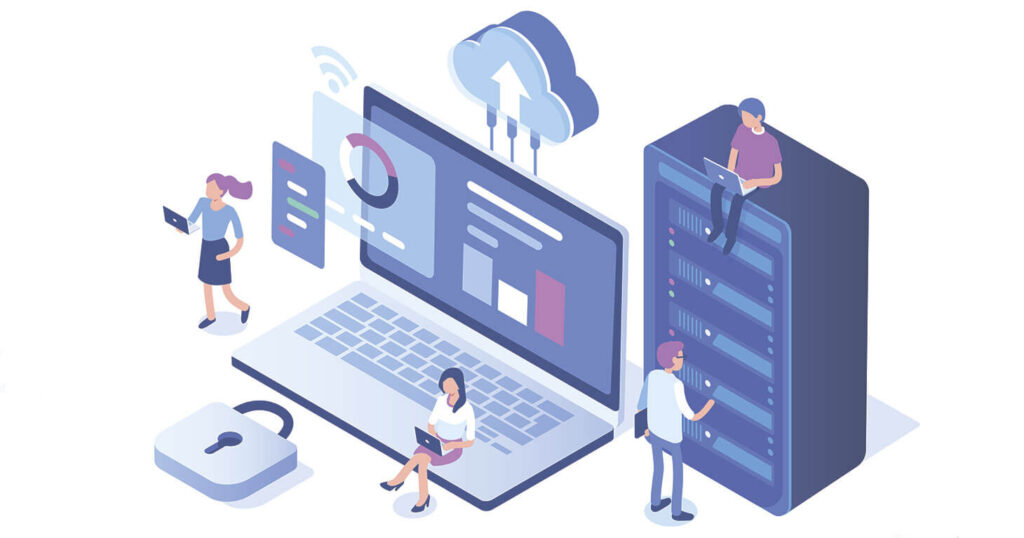 If you don't want to overpay for unused resources, shared hosting is the best choice for simple websites with moderate traffic and basic requirements. Virtual hosting allows multiple websites to share the same server resources. While this means you share memory, CPU resources and disk space with other websites, it can still provide satisfactory performance for simple sites with little traffic.
The benefits of shared hosting for such sites:
Cost-effectiveness. Virtual hosting is usually the most affordable option. A single server can host a large number of sites with all resources shared between them, making it a cost-effective solution, especially for owners of small projects.
Ease of use. Shared hosting providers often offer user-friendly control panels and pre-installed software, making it easy for beginners to set up sites and manage content. Popular options include CPanel, ISPmanager, and Plesk. You don't need extensive technical knowledge or server administration skills to get started.
Server maintenance and management from the provider. With shared hosting, the provider takes care of server maintenance, hardware upgrades and security measures. This eliminates the need for administration tasks, allowing you to focus on managing the content and features of your website.
Resource scalability. Shared hosting plans usually offer scalable resource allocation, allowing you to start with a basic plan and upgrade as your site grows. Easily increase disk space, bandwidth, and other resources based on your needs without having to manage server upgrades yourself. Choose hosters that offer a simple change of pricing plan.
Technical Support. Most shared hosting providers offer support to help you with any hosting problems or questions. This is especially helpful if you run into technical difficulties or have general questions.
Quick CMS installation. Shared hosting plans often include the ability to install popular content management systems (CMS) such as WordPress, Joomla or Drupal with one click. This makes it quick and easy to get a website up and running without the need for manual installation.
It is important to note that shared hosting may have some limitations compared to more advanced options such as dedicated servers or VPS hosting. If your website has high traffic, resource-intensive applications, or special customization needs, it's worth considering other solutions. However, for simple websites, shared hosting offers a cost-effective and convenient environment.
How to choose hosting for a small website?
If you have a small website, the hosting requirements will be determined by the CMS on which the project runs. You can view them on the official CMS website. Requirements typically include:
PHP version;
MySQL version;
support for specific network protocols.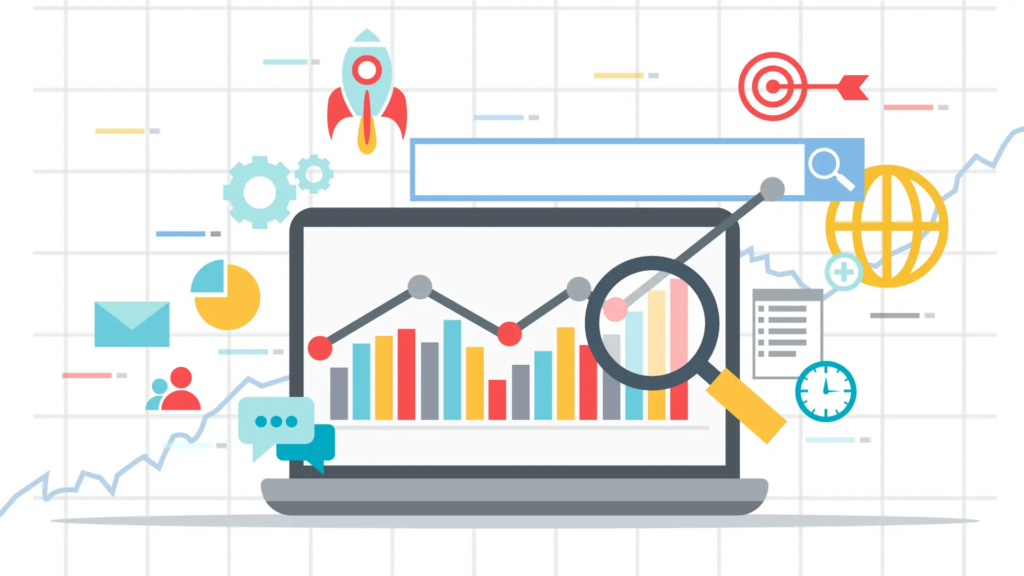 If you are using WordPress – the most popular CMS – you can find out the requirements on the official website of this content management system. Minimum recommended requirements: PHP version 7.4 or higher, MySQL version 5.6 or higher, HTTPS support. Make sure your hosting provider supports these requirements.
Managed WordPress hosting offers optimized environments specifically for WordPress with automatic updates, enhanced security and support. A VPS provides dedicated resources for your website, offering better performance and flexibility, but requires additional technical expertise. If you have problems, you will have to solve them yourself or order an administration service.
Look for a hosting provider that offers good performance and fast loading times. Features such as SSD storage and caching mechanisms can greatly improve the speed of a Wordpress website. Check if the host uses technologies such as LiteSpeed, which are known for their performance benefits. We offer LiteSpeed caching in VIP hosting plans.
Security is vital for a WordPress site. Make sure your hosting provider offers strong security measures such as firewalls, malware scans, SSL certificates, and regular backups. Check if they provide features such as automatic updates to WordPress core, themes, and plugins to keep your site secure.
Look for providers that offer intuitive dashboards with easy access to features such as file and database management, email setup, and one-click WordPress installation.
If you have a self-written site, the requirements are well known to its creator. For informational sites and blogs, the requirements are not very high, because they include textual content, and it does not take up much space. Portfolio sites require more disk space because of the large number of images. If a self-descriptive site has a large number of scripts, it may require support for PHP or other programming languages and a larger amount of RAM.
How to choose the best hosting for your online store
Hosting requirements depend on the scale of the store. A small online store with up to 1000 products can work on shared hosting, if the tariff plan provides enough disk space and RAM. Even in the same hosting category, each provider may offer different packages.
When choosing, it is important to pay attention to such parameters:
Throughput. It determines how much traffic you can get without overloading the server. If attendance grows, you may need to switch to a different plan.
Number of domains. If you want to put more than one website on your plan, make sure it includes that option. Many plans allow you to host multiple sites.
Disk Space. An online store needs more space because it contains a lot of data: product images, personal user accounts. If the graphic content is high resolution, even more space will be required – the exact value depends on the number and quality of images. Finding out how much disk space you need is simple: look at how much all the files on your site take up.
Speed and performance. Good hosting guarantees high page load speeds. Most online users don't wait more than 3 seconds, so this is very important. Google also takes load speed into account when ranking search results. Many factors affect page load speed, but hosting is one of the most important.
Another main pillar of your online store is security. If a user receives a security warning when they try to access a website, you can be sure they won't come back. Having the right security measures in place ensures that your store will not be attacked by hackers and malware. Attacks can lead to sensitive data leaks, reputation damage, traffic drops, and poorer positions in search results.
Make sure your hosting provides:
Backups. The optimal option is to set up scheduled backups. In any case, having copies of your data and pages is key to preventing loss or changes that can't be undone.
An SSL certificate is an easy way to increase the security of data transmission. It allows data encryption and the use of the "https" protocol, guaranteeing security for users.
Firewalls, DDoS protection, anti-spam filters and anti-virus utilities.
Being able to set up email on the server will be very useful. Email hosting is often included in shared hosting and VPS plans. You will be able to create a box with your domain address (in the format mail@mysite.com). Evaluate the email features provided by the host. Look for important features such as account management, autoresponders, email forwarding.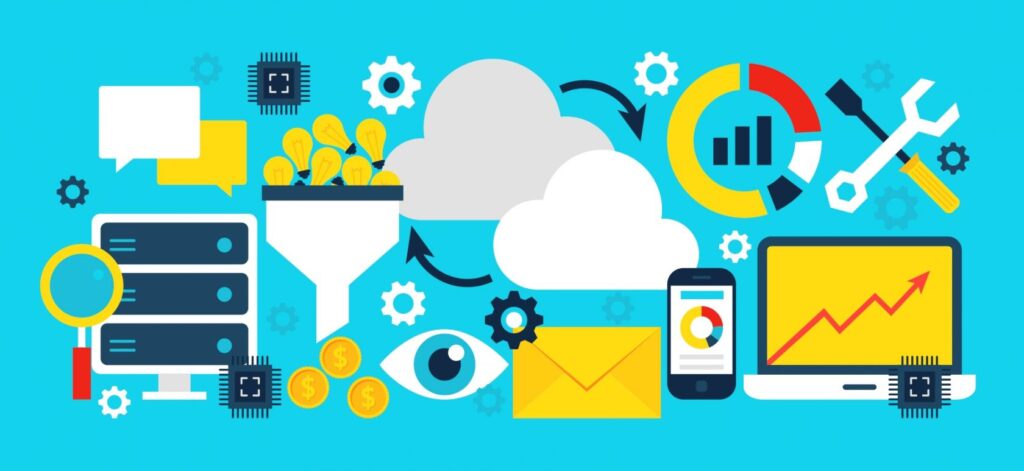 Email security is critical to protecting sensitive information and messages. Evaluate the security measures implemented by your email hosting provider, such as SSL/TLS encryption, spam filtering, data backup, and virus scanning.
As your online store will grow over time, you will need a hosting plan that scales and can be customized in terms of the CMS modules you may need. Choose a provider that offers easy migration to other plans.
The optimal option for an online store will be VPS/VDS – virtual dedicated server. VPS offers many advantages for online stores. You get dedicated server resources. This provides better performance and stability compared to shared hosting where resources are shared between sites. Your website will have more processing power, memory and bandwidth, allowing it to handle traffic and resource-intensive operations more efficiently.
Online stores may experience fluctuations in traffic, especially during peak seasons or promotions (e.g. Black Friday period). VPS hosting provides scalability, allowing you to easily increase or decrease server resources depending on your needs. You can temporarily increase resources to handle the increase in traffic, and then decrease them when demand decreases. This flexibility helps ensure that the site performs optimally in a variety of environments. You won't lose clients during peak load periods, but you also won't waste money on unused server resources when the load drops.
VPS provides better security compared to shared hosting because your website is isolated from other users on the server. You have more control over your security configurations, including installing customizable firewalls, implementing SSL certificates, and regularly updating antivirus databases. This increased security helps protect customer data and builds trust in your online store.
VPS provides more control and customization options compared to shared hosting. You have root access and administrator rights, allowing you to customize the server environment to meet your specific requirements. You can install and configure software, choose an operating system and optimize server settings to improve store performance.
E-commerce websites should be available to customers at all times. VPS hosting usually offers higher uptime guarantees compared to shared hosting. Since your website is isolated from other users, problems with other websites on the same physical server will not affect your online store. In addition, VPS hosting often includes backup systems and failover mechanisms to ensure high reliability and minimize downtime.
Overall, VPS hosting offers performance, scalability, reliability, and support that are especially beneficial for e-commerce. It provides a robust infrastructure for online sales, ensuring a seamless and secure shopping experience for your customers.
Renting a physical server can be beneficial for large stores that lack VPS/VDS resources. Here are a few factors to consider when determining if it is beneficial in your particular situation:
Scale and traffic. Renting a physical server becomes more cost-effective when daily traffic is measured in tens and hundreds of thousands of users per day. If your store has a large catalog, receives significant traffic, or is expecting rapid growth, a physical server can provide the necessary resources and performance to handle the load efficiently.
Customization and control. A physical server allows you to better customize and control your server environment. If your online store requires specific software configurations, security measures, or specialized applications that are not easily hosted on shared or cloud hosting, a dedicated server will provide the flexibility and control you need. You get complete control with the ability to operate the equipment as you see fit.
Resource-intensive applications. If your online store uses resource-intensive applications such as complex product configurators, large databases or real-time inventory management systems, a dedicated server will provide the necessary processing power, memory and storage capacity to run demanding applications correctly.
High data security. If your online store deals with sensitive customer information or needs to comply with certain security protocols such as PCI-DSS (Payment Card Industry Data Security Standard), it is easier to set up all the necessary nuances on a physical server compared to a VPS.
Cost. Compare the cost of renting a physical server and other hosting options. Consider total cost of ownership, including hardware, software licenses, maintenance and management. Compare that to the cost of VPS or cloud solutions. In some cases, a VPS will be more cost-effective, especially if you don't have the technical expertise or resources to manage a physical dedicated server.
Technical Knowledge. Managing a physical server requires technical expertise to configure, protect, and maintain the server infrastructure. If you have an in-house technical team or access to reliable technical support, it may make more sense to rent a physical server. Otherwise, you will have to order a server administration service, which will require additional costs.
It is important to carefully analyze your requirements, budget and growth projections before deciding to rent a physical server for an online store. Consider consulting with an IT professional to assess your needs and explore the most appropriate hosting options.
How do I find out the hosting of a website? Where do I look for reviews?
If you want to find out what hosting a particular website is on, there are several ways to do it: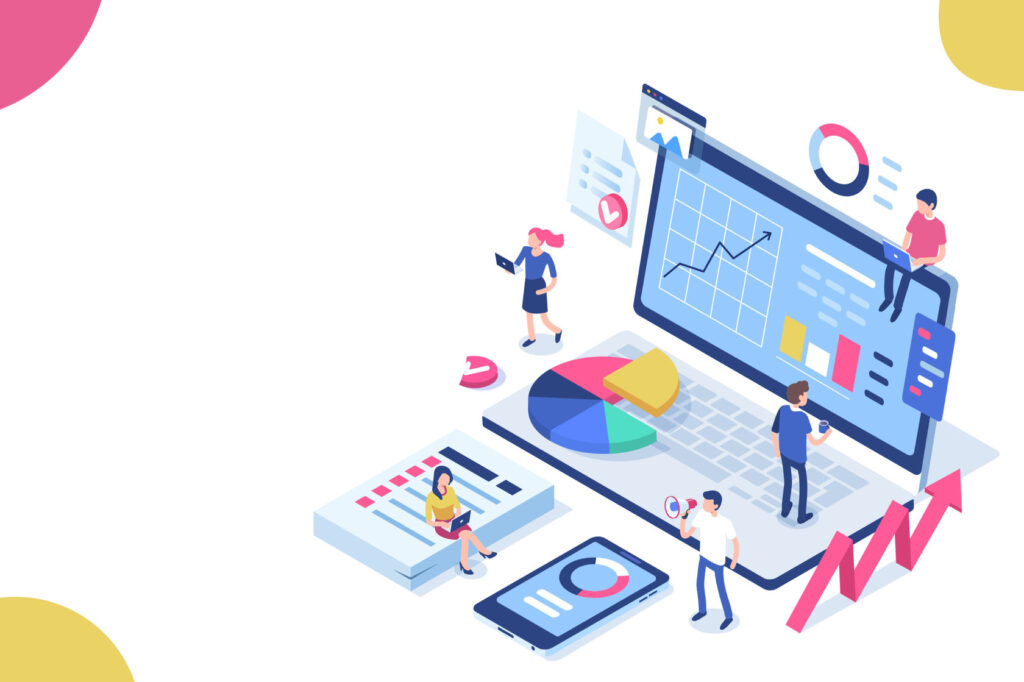 Whois-request. Use Whois services, such as whois.domaintools.com, to enter a website's domain name and get information about the domain registrar. As a result of the query, you can find information about the hosting provider and DNS servers associated with the domain.
Online tools. The Internet offers tools that allow you to identify a website's hosting provider. For example, you can use the Hosting Checker or Who Is Hosting This tools. In them, you enter the URL of the site, and they analyze the information and show on which hosting the resource is located.
Contacts or information on the website. Some websites may list information about their hosting provider or contact information in the footer of the site or in the "Contact Us" section. Browse the pages to find such information.
Server header validation. There are many extensions for any browser, be it Google Chrome, Mozilla Firefox, Microsoft Edge or Internet Explorer. Examples of popular extensions: Live HTTP Headers for Mozilla Firefox, HTTP Header Spy for Google Chrome and Mozilla Firefox. Response headers may contain information about the hosting provider or server hosting the site.
The whois.domaintools.com service is the most popular way to check the hosting on which a website is hosted. The algorithm of actions is very simple:
Enter the URL of the site in the field.
Click the "Search" button and wait for the results.
Next, it is necessary to analyze the information obtained:
Registar is the name of the domain registrar company. In it, you can renew your domain or transfer to another registrar.
Dates. In the "Expires on" line, you'll see the expiration date of the domain – be sure to renew your registration in advance.
Name Servers. These are the DNS servers to which the domain is bound. It is by them you can recognize the hosting provider: discard the letters NS, and in most cases you will get the name of the hosting provider on whose server the site is hosted.
If you have found an attractive and stable website in your niche, you can use this method to find a suitable hosting service.
It's worth noting that these methods may not always accurately identify a website's hosting provider. In some cases, the owner may hide their hosting information or use additional proxy and CDN (Content Delivery Network) services, which can skew the query results. Some domain registrars offer privacy services that hide your domain's WHOIS information from public view. Enabling privacy protection prevents the DNS server from being exposed.
Where to read hosting reviews?
There are many resources where you will find ratings and reviews of web hosts. There are specific websites that specialize in reviewing and comparing providers. If you are looking for a Ukrainian hoster, you can see the rating on the following sites:
www.tophosting.in.ua;
hostgid.net;
hostingfanatic.com;
tophosts.net.
These websites provide comprehensive reviews, ratings and user feedback on various hosting providers, helping you understand their strengths, weaknesses and overall reputation.
If you are considering foreign providers, you can look at ratings and reviews on such resources:
HostingAdvice (www.hostingadvice.com);
HostAdvice (www.hostadvice.com);
WhoIsHostingThis (digital.com/best-web-hosting);
PCMag (www.pcmag.com/picks/the-best-web-hosting-services);
Trustpilot (www.trustpilot.com/categories/web_hosting_service).
Another source of reliable data will be thematic forums and communities. Participating in them can be rewarding as you can find discussions, recommendations and personal experiences shared by website owners. Browse related threads or start a new discussion to get advice or learn from the experiences of other users who have used different hosting providers.
Joining social media groups and communities related to web hosting can also provide valuable information and recommendations from like-minded individuals. Facebook, LinkedIn and other platforms have special groups where users discuss hosting options and share their experiences.
Visit the websites of the hosting providers you are interested in and look for customer reviews. While they may be biased (no one wants to share negative reviews), they can still provide some insight into overall customer satisfaction and experience with the hosting company.
When reading reviews and testimonials, it is important to use multiple sources, compare different opinions and look for patterns. Keep in mind that individual experiences can vary – if you find a few negative reviews, that's no reason to reject a company's services.
How to check the work of the site
According to the assurance of almost all hosting providers, the uptime of their hosting is 99%. The indicator is very important, so you can't just believe in that number. In fact, your site may be unavailable for several hours a year, and that's lost traffic and money. You can check the availability of a site in a number of ways.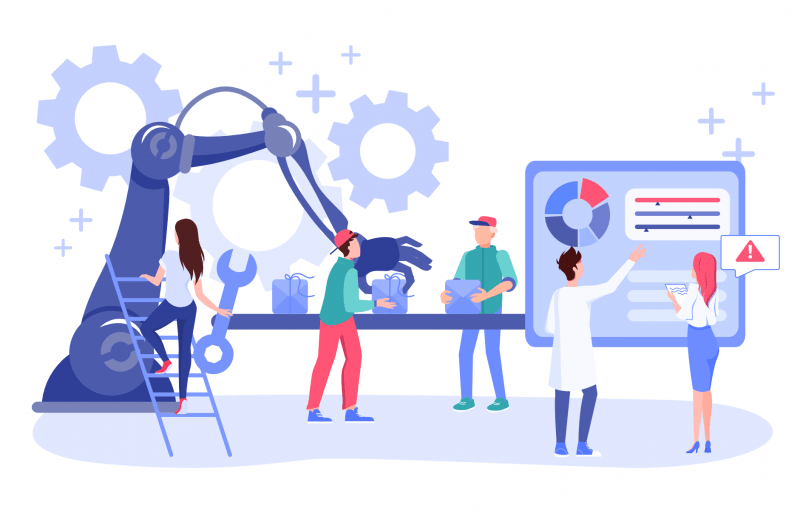 Browser extensions are available, such as Uptime Robot Monitor for Google Chrome, which displays website uptime status directly on your browser toolbar. These extensions provide real-time information about whether the site is working or not.
To check the website uptime on a regular basis, you can use various services on the internet. There are specialized uptime monitoring services that constantly monitor websites and provide reports. Some popular choices:
UptimeRobot (uptimerobot.com);
Pingdom (www.pingdom.com);
StatusCake (www.statuscake.com);
Site24x7 (www.site24x7.com).
Many services offer free plans with basic monitoring features, including regular health checks. They provide detailed reports on website availability and downtime incidents. Advanced verification will require a paid plan – this will be useful for online stores.
You can also use online tools specifically designed for instant website verification. You simply enter the URL of the site you want to check and the tool will show you if it is available. These tools send queries to a website and determine if it responds. Popular tools:
Uptime.com (uptime.com/uptime-check);
Uptrends (www.uptrends.com/tools/uptime);
Down For Everyone Or Just Me (downforeveryoneorjustme.com).
If you have access to server tools or software, they can provide uptime monitoring features. These tools allow you to monitor the health of your own server or website, provide detailed uptime reports.
It's worth noting that no hosting provider can guarantee 100% uptime, as downtime can occasionally occur due to maintenance, server issues, or other factors. However, regular uptime monitoring will help you identify any recurring issues and take the necessary steps to ensure your website remains available to users. If the site is frequently unavailable, this is a good reason to change hosting.
Transferring the site to another hosting. Hosting and site verification
The process of migrating a website to a new hosting service involves several steps:
Select a new hosting provider. Explore your options and choose a new host that meets your requirements in terms of features, price, performance and support. Make sure your new hosting provider supports the technologies used by your website. Follow the tips in this article to find quality hosting.
Back up your website files. Before making any changes, it's important to back up your site's files and databases. This ensures that you have a copy in case something goes wrong during the migration process. You can use an FTP client or file manager in your current hosting control panel to download files.
Set up a new hosting account. Register an account with your new hosting provider and set up the right environment for your website. This may include creating a domain or subdomain, configuring DNS (domain name system) settings, and setting up any necessary email accounts.
Transfer the site files. Upload your website files to the new hosting service using an FTP client or file manager provided by your provider. Be sure to keep the same file structure and directory hierarchy as your old hosting. This is important for all functions to work correctly.
Exporting and importing databases. If your website uses a database, you need to export it on the old hosting and import it on the new one. Typically, tools such as phpMyAdmin or the command line are used for this purpose. Refer to your new hosting provider's documentation for specific instructions.
Check the functionality of the website. Once the files and databases have been migrated, log in to your website on the new hosting to make sure everything is working properly. Test pages, forms, and any other features to make sure they work properly. Check links, cart work, personal account, etc.
Update your DNS settings. If you have not migrated the domain to a new hoster, update the domain's DNS settings to point to the new provider's NS servers. The changes may take some time, so be patient and wait for the domain to be routed to the new DNS servers.
After changing the DNS, enter your website URL in the browser to make sure it is available. It is recommended that you conduct thorough testing to ensure that all website features, links, and configurations are working properly.
Once you have verified that the site has been successfully migrated to the new hosting, you can cancel your account with the old provider. Delete the files from the server – they are now available on the new hosting.
An important condition for the smooth operation of the site is not to delete files from the old hosting until the domain is redirected to the new DNS servers. The redirect process can take up to 48 hours, and if you delete the files, the site will be inaccessible, negatively impacting search engine promotion and reputation. Delete files from the old hosting only after the domain has been redirected to the DNS servers of the new host and you have made sure that everything is working correctly.
It's important to note that the specific steps may vary depending on the specifics of your site, hosting type, and hosting plan. Many providers offer website migration services from other companies. Free shuttle service is available from us at TutHost. Our team will transfer all files and databases, check the correctness of the site – you do not have to go into the intricacies of the transfer.
If you don't want to lose money, choose your hosting provider carefully. Hosting is the "home" of your site, so its choice should be approached no less responsibly than the selection of real housing.