How long does a domain name live?
Domain registration is the action with which the life of any website begins. This is not only the address on the Internet, but also the name that customers remember. When selecting a domain, it is not enough to check whether it is free. It may have been registered before and has a history. This can affect the promotion of your new site.
If the domain was blacklisted by search engines, the negative effects may be observed even with his re-registration. Why this happens and how long domain names live – tell us below. And if you want to register a domain, you can do it with us at TutHost. We also offer a convenient management of DNS records.
Why is it that I buy a domain name, but it was already in use
There is a possibility that the domain to be purchased was already in use. There are several possible explanations for this:
Expired registration period. Domain names are usually registered for a certain period of time. If the owner does not renew the domain, it will be blocked for some time after the registration expires, and then removed from the registry. After that, the domain name will be available for purchase again. You can buy a domain name that has not been renewed.
Cancellation of registration. The owner of a domain can cancel the registration and release it on his own initiative.
Reselling domains. This is a business that brings good profits. An entrepreneur buys a domain with a certain search engine ranking and resells it at a higher price. The buyer gets an advantage – the trust of search engines, won earlier. It is logical that the first registered domain can not have any reputation in the search engines.
Domain names can be registered for a period of 1 to 10 years. Different domain zones have different deadlines.
Life cycles of domains in Ukrainian and international domain zones
The domain name registration process is controlled by registrars and the ICANN (International Corporation for Assigned Names and Numbers on the Internet) system. Term of registration and life of domains is about the same in different zones, but features may differ.
Ukrainian domain zones
Ukrainian domains can be registered for a period of 1 to 10 years. You can choose any term in this range when you register. After the selected registration period expires, you need to renew the domain name to keep it in your possession.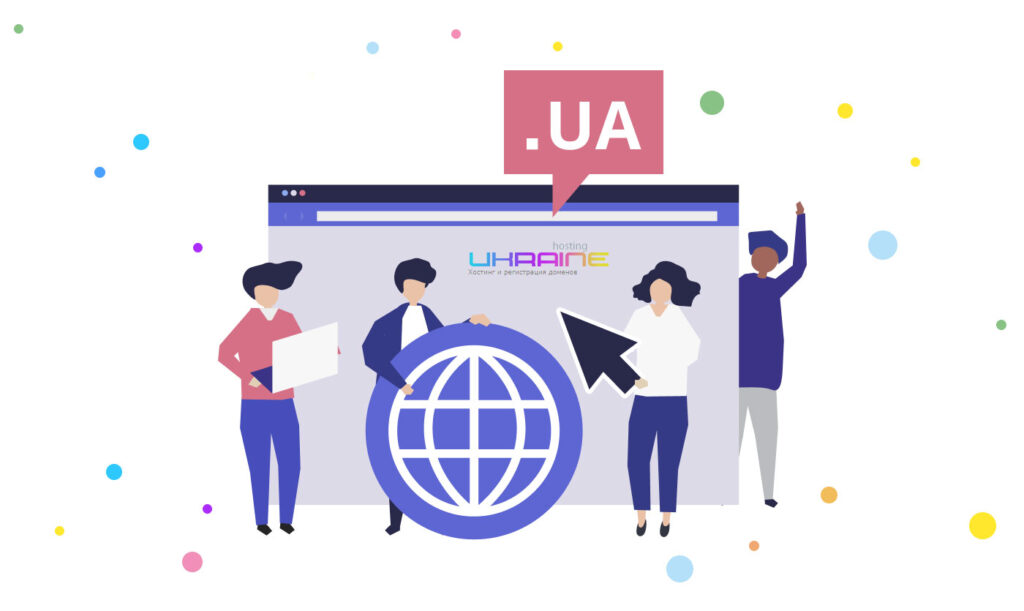 The life of a Ukrainian domain depends on the selected registration period. You can extend the registration period at any time before it expires. If you registered the domain for 1 year, after that period you will have 30 days to renew it. If the domain is not renewed during this period, you risk losing it – it becomes available for purchase to other users.
The minimum registration period is 1 year, and the maximum is 10 years in the zones:
.ua;
.com.ua;
.net.ua;
.org.ua;
.edu.ua;
.gov.ua;
.in.ua.
When the registration expires, the domain gets a Hold status in WHOIS for 30 days. During this period the site will be unavailable, but restoration is possible at the usual price.
When the 30 days in Hold status pass, the domain name gets RedemptionPeriod status, or the redemption period. It lasts from 28 to 30 days, during which the site is also not available, but the domain can still be restored. It will cost more than regular registration – the exact price is set by the registrar.
If the domain has not been restored within 30 days of RedemptionPeriod, it gets PendingDelete status, or deletion period, for 5 days. Restore the domain at the stage of deletion is no longer possible. At the end of 5 days, it will be available for registration again.
Thus, 65 days after registration expires, the domain name will become free again. Domain transfer to another registrar is possible 60 days after registration or renewal, and no later than 17 days before registration expires.
International domain zones
International domain zones such as .com .net, .org, .biz and .info also have a registration period of 1 to 10 years. You can also renew a domain at any time as long as the registration period has not expired.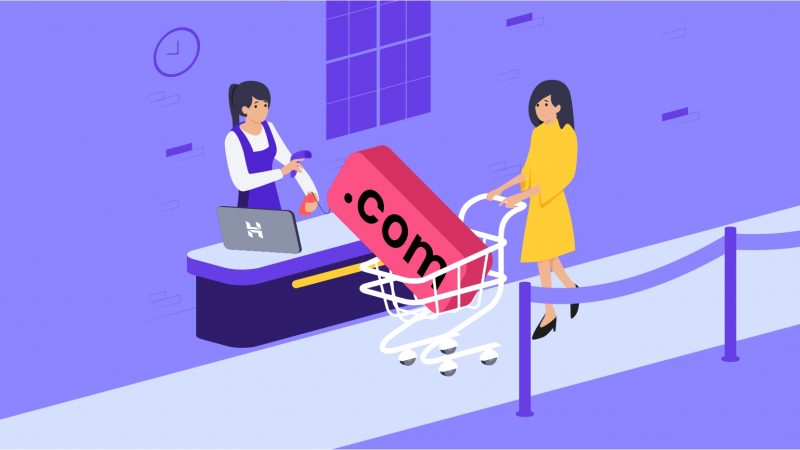 If the registration period has not been extended, international domains go to Hold status, which is valid for 30 days. Reinstatement is possible at the regular renewal price.
The RedemptionPeriod is usually 30 days, but there are exceptions. For .country it is 45 days, and up to 180 days for .blackfriday, .christmas, .gift, .guitars, .link, .photo, .pics, .sexy, .tattoo, .hiphop, .juegos, .audio, .click, .hosting, .property, .diet, .flowers, .help, .lol.
International domains can remain in pendingDelete status for 5-30 days – some registries may set time limits at their discretion.
Thus, an international domain becomes available after 65-240 depending on the domain zone. Transfer is possible 60 days after registration or renewal.Buying a domain with a history – not a bad chance to get bonuses in SEO-promotion. If you manage to find a domain, do not hesitate to buy it, because the demand for them is very high. It is important to check the reputation of the domain, the former use, because it can get on the blacklist of search engines, and instead of bonuses you get problems. You can check the WHOIS database of domains on our website.