Review of the best FTP-clients: to help the user choose
To manage files on the hosting protocol is used FTP. Most control panels have a built-in file manager, but it is not always convenient to use. The VPS/VDS has no graphical file manager at all. The alternative method – the command line – is more suitable for advanced users. FTP-client makes it easy to work with the file system.
FTP is an Internet protocol. You can use it to transfer files between computers connected to the Internet. Via FTP you can upload, download, move, copy, rename and delete files on a hosting service. This is handy when you want to make changes, such as uploading files to the site.
Next we'll look at handy FTP clients for PCs and mobile devices.
Desktop FTP clients
If you are used to working with a server on a PC, choose one of these clients. Each of them has its own characteristics and advantages, but it is convenient to work with all of them. And if you're using a hosting service for WordPress, there is no need for an FTP-client – the admin panel is used to upload files.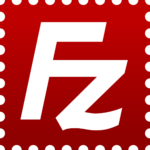 FileZilla
This is a free FTP client that works on Windows and Mac. It is simple and very easy to use. It supports both FTPS and SFTP.
Pros:
A comprehensive interface includes everything you need;
support for different languages;
IPv6 address support;
fast loading, the entire site can be loaded in seconds;
works on several platforms: Windows, Mac, Linux;
one of the best file management systems;
There is a drag-and-drop option for downloading files.
Among the disadvantages – it will take time to figure out the settings. Note that FileZilla is also available for Android.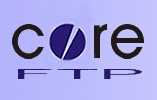 Core FTP LE
It is a free client for Windows that offers connection via different protocols: FTP, FTP over SSH, SFTP, FTPS (FTP over SSL), FXP, DAV / HTTP (S).
Key Features:
support for browser integration;
the drag-and-drop feature;
option to restore a broken connection.
The client is only available in English.

Transmit
Transmit only works on a Mac, and only the free trial version is available. Nevertheless, the price of $45 can be justified for users who care about speed. The client has a Panic Sync mode for when you notice a serious error on a website and need to download updated files right away. The batch renaming feature will be useful for those who deal with a large number of files at one time.
Key Features:
connects to 11 cloud services, including Backblaze, Box, Google Drive, Microsoft Azure, Rackspace, Dropbox, OneDrive and DreamHost;
Panic Sync is a safe and fast way to sync files on your sites;
batch renaming;
Places Bar – navigate to specific folders with a single click;
YubiKey and Krypton support;
NTLM authentication and HTTP Digest;
supports very large Amazon S3 files.
This handy client does not work on Windows or Linux.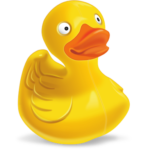 Cyberduck
Cyberduck is a popular and completely free FTP client for Mac and Windows. It supports SFTP, OpenStack Swift, WebDAV, Microsoft Azure and OneDrive, Google Drive and Dropbox. The client boasts a simple interface, cloud storage, and the connection of third-party text editors.
Pros:
the ability to use your preferred text editor to edit the file;
you can quickly copy and open the corresponding URLs in your web browser.
integrates seamlessly with the Mac environment;
you can manage multiple FTP accounts;
Drag-and-drop to download files.
To make your work comfortable, you should regularly clean the download folder.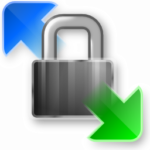 WinSCP
It is a free SFTP, SCP and FTP client that runs only on Windows. The program allows you to work in a text editor, handle files, shortcuts, URL schemes.
Benefits:
drag-and-drop interface for downloading files;
command line interface;
different user interfaces to choose from;
allows you to tunnel the connection;
transmission queue and resumption of transmission;
allows you to encrypt files;
you can save sessions, including passwords.
It is not possible to work with this client on Mac and Linux.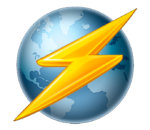 CrossFTP
CrossFTP is a cross-platform FTP plugin that works on Windows, Mac and Linux. A free and an extended paid version is available that has FTP over SSH, SFTP, FTPS (FTP over SSL), FXP, DAV/HTTP(S) connection.
Pros:
allows you to connect many sites in one window;
encrypts passwords, so it provides good security;
you can browse, compress and extract archives;
supports Unicode, CJK and international encoding.
The client cannot perform CHMOD functions, and its interface is not as simple as that of its competitors.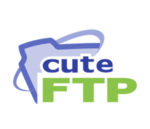 CuteFTP
Cute FTP is a premium paid solution for Windows that also provides file security with encryption and password authentication. The client offers multi-part transfer and is great for fast downloads of large files. It splits large files into several parts that are transferred simultaneously, which speeds up the transfer process.
Key features include encryption and a password manager to protect your files. You can also schedule and automate file transfers and track downloads.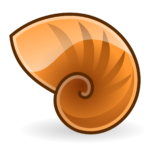 Nautilus (GNOME Files)
Nautilus is an FTP client for the GNOME desktop environment on UNIX-like systems. One of the biggest advantages is the use of the tab function when working on a remote server. List of supported protocols: FTP over SSH, SFTP, ObexFTP, HTTP, WebDAV.
Key Features:
icon preview;
work with bookmarks, background windows, notes, and add-on scripts;
the log of the visited folders;
The client offers a customizable interface.

gFTP
A simple and free FTP client for Linux and Mac OS. A multilingual GUI and command line is available to users. The program offers connection via protocols: FTP, FTPS, HTTP, HTTPS, SFTP and FSP.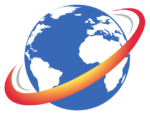 SmartFTP
SmartFTP is a paid program for Windows. The demo can be downloaded for 30 days. The interface is neat, with a modern look, similar to Microsoft Office. The built-in text editor works with most languages and has syntax highlighting.
Notable features:
file editing tools, knowledge base directory;
support for FTP, FTPS, SFTP, WebDAV, S3, Google Drive, OneDrive, SSH.
The client offers an English-language interface.

FireFTP
FireFTP is a free extension for Mozilla Firefox that provides intuitive access to FTP servers. The client is activated from the Tools menu. The pane on the left shows the local file system, directory tree, and list of files in the current directory. The panel on the right shows the remote FTP server. There are two arrow buttons between the panels for moving files.
Features:
SSL/TLS support;
directory synchronization during navigation;
catalog comparison;
export/import accounts;
file hashing (MD5, various SHAs);
proxy support;
advanced properties (CHMOD, recursive CHMOD, thumbnails);
IPv6 support;
Full integration with Mozilla Firefox.
The extension supports more than 20 languages.

Macfusion
As the name implies, it is a client for the Mac. It supports most protocols and is open source. The client allows you to quickly connect to any server using the Quick Connect dialog box.
Popular FTP clients for mobile devices
If you often connect to the server from a mobile device, the following FTP clients will allow you to work with the file system.
File Manager
This FTP client allows you to manage data from your Android smartphone. An interesting feature of the app is that it can turn your smartphone into a full-fledged FTP server. It is one of the most functional mobile FTP applications.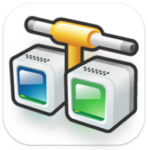 AndFTP
AndFTP is one of the most popular FTP clients for Android. It supports all major protocols, so it's easy to upload and download files. The host server is easy to manage thanks to the abundance of options available in this client: create, delete, rename, edit.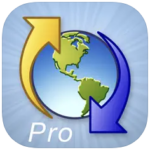 FTP On the Go
This paid mobile app is designed for iOS. It offers the functions of a full-fledged FTP client and code editor in one. With FTP On The Go, you can modify files on your FTP server from anywhere. The code editor highlights the syntax.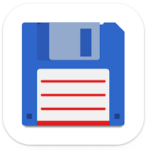 Total Commander
Total Commander is an old file manager for PCs. It is also available on Windows Phone and Android. The client has a similar interface to the desktop version with 2 panels. In addition to file management, it allows you to archive and decompress files.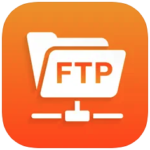 FTPManager
A free client for iOS users. It makes it possible to transfer files between an iPhone/iPad and an FTP server. Basic functions:
direct access and management of the server file system;
editing text files;
Sort files by date, name, and type;
copying and moving files to folders and subfolders.
These FTP clients will make working with the server convenient and easy. And if you want to transfer the domain to us, TutHost offers a convenient transfer and further service.