What is up time and what is the threat of disruptions in the work of the site
Contents
Imagine that you are looking for a specific product or service. You find a company in a search engine and you're ready to take advantage of the offer, but you go to the site and find that it doesn't work. The next step is to close the page and find an accessible resource. This is exactly what the users of your site do.
In order not to lose customers and not to suffer losses, it is important to regularly site monitoring – check their operability and correct functioning. There are two important concepts: uptime и downtime – percentage of time when the server itself and its components were available and unavailable, respectively. Let's look at what this means, why it's so important, and how to measure uptime.

What a properly configured site monitoring will do
Tracking the performance of the site will allow:
Detect hosting problems and hidden

bugs

of the resource itself.

Identify virus infections that affect

the security of

of your site and visitors' devices. Remember that the prolonged presence of harmful

code

is fraught with lower positions in search results.

Rationally allocate budget for promotion. The collapse of the servers can reduce all SEO efforts to almost nothing. If the site is inaccessible, but at this point the search robot comes to it, the pages are not included in the index, which also leads to a deterioration in the rankings. In this case, you do not need to allocate more money to the promotion, and to ensure a high up-time.

Understand why sales are not growing. The first thing most business owners blame an ineffective advertising campaign, but it's not always about marketers. If a customer sees an attractive ad, decides to contact you, but can not go to the site, most likely, he will go to a competitor. Getting him to reach out to

resource

after some time can only untwisted brand and a high level of loyalty to your company.

Evaluate the quality of service of the hosting provider. With low uptime, it makes sense to think about changing hosts.
In addition to your own site, you can track the performance of competitors' resources. This will allow you to understand whether you are in an advantageous position in comparison with them.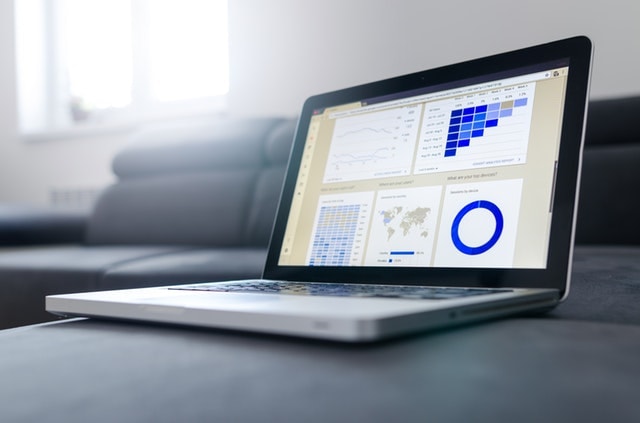 What is the optimal interval for checking availability?
As a preventive measure site accessibility monitoring can be performed once every 10 minutes. This is enough to identify errors and correct them promptly. After all, many visitors, especially regular visitors, will return to the page after some time time.
If "floating" errors are detected (related to the influence of several factors), then the minimum frequency of checking should be once a minute. This will require distributed monitoring – tracking from multiple access points. This refers to checking the availability of the site from different regions and devices. When the problem is solved, you can go back to the normal mode at 10-minute intervals.

Are short-term malfunctions a problem?
In itself, the inaccessibility of the site for a short time is not very scary. There are several reasons for such failures: server overloaded, problems with peer-to-peer networks or routing. However, to be sure that this failure will not last much longer, you can't. To avoid critical consequences, we recommend that you set the frequency of the check. On many services you can set the frequency of monitoring after a failure is detected – once a minute until it is eliminated. If you are intimidated by the multitude of notifications in such situations, set them to be sent only after several errors occur in a row.
Site failures always carry risks, but their extent depends on how quickly the problem is fixed.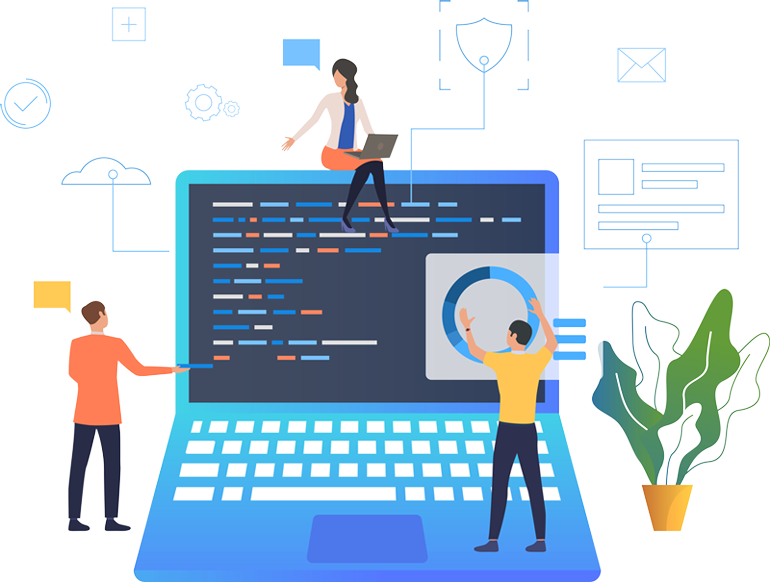 Popular site accessibility monitoring services
In order to quickly learn about existing failures and fix them, it is important to constantly monitor the performance of the resource. There are many servicesWe will focus on the most popular ones.
Host-tracker.com
Implemented two versions – paid and free. The difference: a free account is the ability to create 2 tasks and site validation with an interval of 30 minutes, a subscription – 5 tasks and monitoring every 10 minutes. For new users A 30-day trial period is offered, during which almost all paid features are open.
What you can check:
availability of the site by Ping utility, by HTTP protocol (methods – GET, PATCH, HEAD, DELETE, PUT, POST);

port availability;

IP or domain presence in the DNSBL lists;

Is there any on the

page

required keywords;

response time to specific requests;

operation of databases;

SSL certificate validity period, domain;

server status;

network infrastructure.
Notifications are sent to the email address, phone (call or SMS), in messengers, by HTTP-request.
Pingdom.com.
Use is paid, after registration is given a 2-week free access. The functionality is almost the same as in the previous case. Of the additional features – the collection of statistics on the actions of visitors.
In addition to the web version, there is an application that works on devices with iOS and Android operating systems.
The number of checks and functionality depend on the selected tariff plan. For example, in the starter version there are 10 checks with a minute interval plus one advanced, including transaction tracking (every 10 minutes) and page load speed monitoring (every half hour).
Monitorus.ru
Implemented Site serviceability test HTTP, HTTPS, IMAP, FTP, SMTP, POP3, monitoring Ping, DNS records, etc. A great feature – the ability to configure your own script for error detection.
There are no set rate plans here, money is charged for each check. Email and phone notifications are claimed by the developer as free.
Trafficprotector.com
Paid tool, the test period lasts 3 days, no restrictions on functionality. In addition to monitoring availability, you can check the server, traffic, monitor whether the address is blacklisted.
The number of addresses available to check by subscription – 5, the interval – 5 minutes.
Site24x7.com
The parameters to be checked are the same as in other services. Developed by applications to monitor servers on Linux, OS X, Windows, FreeBSD operating systems. The free test period lasts a month, for a subscription provides the ability to monitor 10 addresses every minute.
Ping-admin.ru
There are no rate plans, each check is paid, after registration to the account is credited $ 1. Available to monitor databases, site performance, Ping, etc. This is one of the most well-known services in the Russian-speaking segment, a bonus is the presence of an affiliate program.

How to choose hosting with the best uptime?
Continuous operation of the site is an important condition for the success of projects in commercial terms, as well as for normal ranking search engines. If you have monitored and found that the indicators are far from ideal, it makes sense to think about changing providers. A good option would be our Hosting. The average uptime for Tuthost sites is 99.95%. This means that in one year your site can be inaccessible 8 hours and 45 minutes total. For comparison, with an uptime of 90% the "downtime" increases to 876 hours per year.
Send a request to our managers, and your resource is guaranteed stable operation with round-the-clock monitoring and assistance configuration.