How is VPS hosting different from other types of hosting?
VPS has its own features that distinguish it from other types of hosting. By ordering the service, you will receive an empty VPS server. With most providers you get a control panel, the functionality of which is limited to simple actions: turn on, turn off, reboot the server. Advanced users can manage the server through the command line, the rest will need an additional control panel that can be installed.
Installing the operating system is usually included in the vendor's list of services. If the user has difficulties with server configuration or software installation, tech support will help to understand. If necessary, administration can be ordered for a fee.
Key differences between VPS and shared hosting:
Lack of Restrictions. You can create as many websites, databases, FTP clients, mailboxes as you want. Their number is limited only by the amount of resources allocated. With shared hosting, all or part of these options are limited – you can't create more sites or databases than the plan provides.
When ordering a virtual server, you can choose the operating system and software to be installed. Install control panels and programs as you see fit. Shared hosting plans do not provide a choice of OS and applications. All users are provided with a standard set of tools.
Access to all settings. When you purchase a VPS, you get "root rights" that give you access to all server settings. You can modify any files and fine tune your hardware. On shared hosting there are no such rights, because the server space is shared between many clients, and one user can not change the settings of the entire server.
Dedicated IP address by default. Each VPS server has a unique IP address, so you don't need to buy it separately. To get a dedicated IP address on shared hosting, you will have to pay extra for it. We have a dedicated IP for VIP hosting clients.
A fixed amount of resources. A VPS hosting user gets a fixed portion of server resources such as RAM, bandwidth, storage capacity. They belong to you in their entirety. In shared hosting, resources are shared among all users. If someone exceeds the allowable RAM limit, other sites may run slower.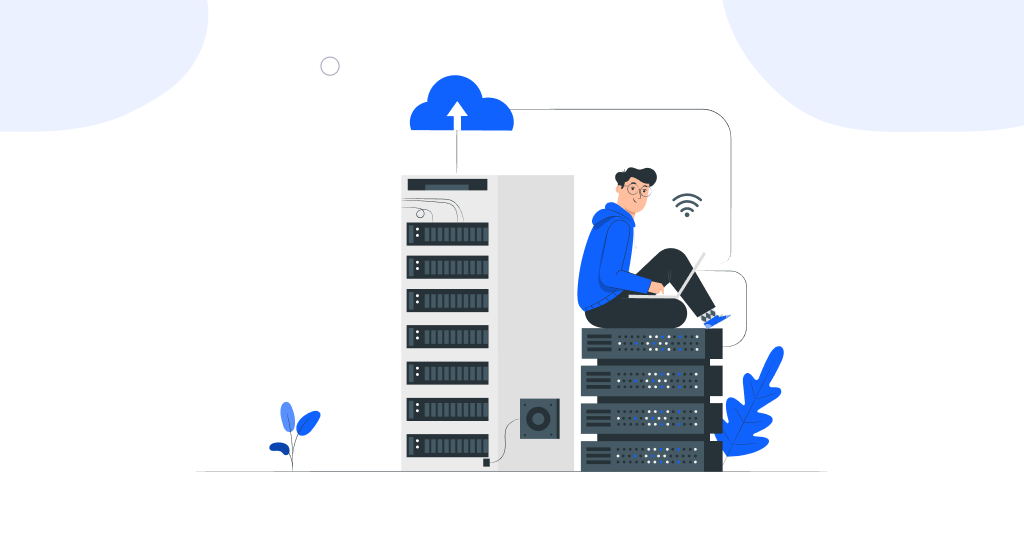 In terms of functionality, a virtual server is similar to a physical server. The differences may be due to VPS virtualization, where CPU power remains shared by all users. In this case, the provider is required to control the fair allocation of resources. When renting a dedicated server, there are no such problems.
When should you switch to VPS hosting?
Switching to VPS is justified for large online stores, corporate sites, forums with high traffic. The solution will also suit owners of multiple projects.
A few signs that tell you it's time to move to a VPS:
Increase website traffic. If your traffic is growing and your shared hosting can't handle the increased load, you need more resources. VPS provides dedicated resources and better scalability to handle large amounts of traffic.
Performance issues. If you notice that your site is often slowing down, switching to a VPS can improve performance and reliability. With dedicated resources and better control, you will be able to ensure speed and stability of all services.
Customized software requirements. If your website requires specialized software, a VPS will give you more control and flexibility in customizing your server environment.
Security issues. If you handle sensitive data or transactions on your website, the extra security and isolation provided by a VPS is necessary.
If the VPS is already no longer adequate, it can be scaled. The next step in development may be to purchase your own server. You will need to decide where it will be placed, but with our colocation service this is not difficult at all.
What are the different types of VPS hosting?
Several types of VPS are available, each offering different levels of performance, management and customization.
With unmanaged VPS hosting, you are solely responsible for managing and maintaining the virtual server. This includes installing the OS, configuring software, securing the server, handling updates and backups. An unmanaged VPS provides maximum control and flexibility, but requires technical expertise.
Managed VPS hosting is a fully managed solution where the service provider takes care of all the server management tasks. He handles the initial configuration, software installation, security updates, backups and server monitoring. A managed VPS is a suitable choice if you prefer to focus on your website or application rather than dealing with server management.
A semi-managed VPS is the golden mean between the 2 options. The provider installs the OS, security updates, and monitors server performance. The exact list of services depends on the specific provider and the terms of the tariff plan.
VPSs also differ in the operating systems they run on. Linux VPS hosting is powered by Linux-like systems. These are operating systems such as Ubuntu, CentOS, Debian. Linux VPS is known for its stability, security and wide range of options. It is a popular choice among developers and users familiar with Linux environments.
Windows VPS hosting runs on Windows, ensuring compatibility with Windows-based applications, platforms and technologies. It is suitable for websites or applications that require specialized Windows features.
Is VPS hosting safe?
VPS hosting can be considered secure. VPS provides a high level of isolation between virtual servers. Each VPS runs in its own virtual environment, ensuring that resources and data are separated from other users on the same physical server. This isolation helps protect your website or application.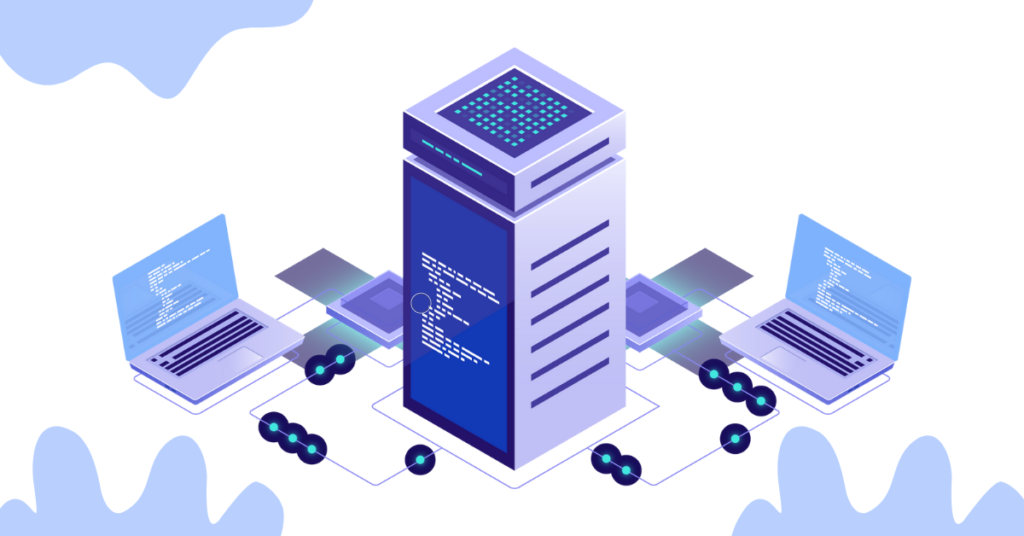 You can configure firewall rules, implement access control, and install software to improve security. Virtual hosting is more vulnerable to DDoS attacks. When one website is attacked by thousands of requests sent simultaneously, other websites on the server may also be affected. This is because all websites use the same basic resources. There is no such problem on a VPS.
Is VPS hosting fast and reliable?
VPS is a reliable and fast hosting service. You get a fixed amount of CPU resources, RAM, bandwidth. This solution is comparable to a physical dedicated server in terms of performance. To get the best performance, you need to optimize your settings and choose the right software.
Basic programs for virtual server installation
Virtualization software is required to install a virtual server. Popular programs you can use to install and manage virtual servers:
VMware vSphere is a comprehensive virtualization platform that allows you to create and manage virtual machines. The software provides functions for server consolidation, resource allocation and centralized management.
Microsoft Hyper-V is a virtualization platform built into Windows Server. It also allows you to create and manage virtual machines on Linux servers.
Oracle VM VirtualBox is a free and open source virtualization platform that runs on a variety of operating systems including Windows, macOS and Linux. The software allows you to create and run multiple virtual machines on a single host computer.
On Linux servers, you can use KVM. It is built into the Linux kernel and provides support for running multiple virtual machines on a Linux host. Virtual machines running on KVM benefit from the security features inherent in the Linux operating system.
Proxmox Virtual Environment (Proxmox VE) is an open source virtualization platform based on KVM and LXC (Linux Containers). It provides a web interface for managing virtual machines, storage, and networking.
Docker is a containerization platform that allows you to package and run applications in isolated containers. Although the software is primarily used for containerization, Docker can be an alternative to traditional virtualization.
VPS – convenient hosting for large websites, visited online stores and complex Internet projects that include several sites. This type of hosting will suit even large corporate websites if the owners do not want to buy their own server. If you do decide to buy a server, you can do it with us at TutHost.