The effect of hosting on website promotion
SEO is usually associated with keywords, content and, of course, backlinks. On the technical side, you may be familiar with factors such as site structure and mobile-friendliness. But did you know that hosting also affects SEO? It can have a big impact on site performance, but many companies do not consider it part of the SEO strategy. This is a mistake – choosing the right hosting can improve your search engine rankings, lower your bounce rate and increase your conversion rate.
Is hosting important for SEO promotion
Many factors influence promotion in search engines, among which:
page load speed;
server location;
security and stability.
All of these characteristics depend on the hosting, so you can not underestimate its impact on SEO.
Hosting and website promotion
The hit site in the index of search engines depends on its availability. If a search robot visits a website and it turns out to be unavailable, the resource simply will not get into the index, and users will not see it in the results. Server uptime is responsible for availability.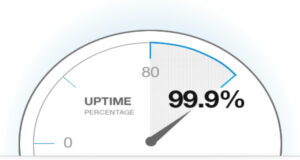 Search engines have different levels of confidence in paid and free hosting. Google has repeatedly stated that their search engine does not trust free hosting. They are often placed dorwei, linkopomoyki and other low-quality sites. According to search engine crawlers, serious projects are placed on a paid server.
The level of server performance is also very important, because if it is not able to handle a large amount of traffic, behavioral indicators will decrease, and this has a negative impact on SEO. To maintain performance, you can order server administration from us.
What hosting parameters affect the promotion of the site
Hosting affects various parameters of the site, and they in turn can affect the position in search results. Highlight the main factors that depend on hosting.
Velocity characteristics
The visitor finds you on Google and clicks on the link. How long do you think he will wait for the page to load before coming back and selecting another search result?
If you're sure visitors will wait a few seconds or more, you overestimate their patience. Fast load time increases the chances that the site visitor will take the targeted action. A site that loads in 1 second has a conversion rate 3 times higher than a resource that loads in 5 seconds. For mobile sites, a 0.1-second increase in speed results in customers spending almost 10% more.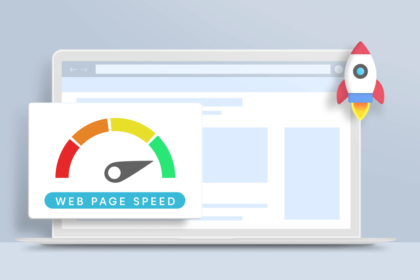 Having a fast site can also improve position in search engine results. Google first confirmed speed as a ranking factor back in 2010, and mentions it regularly.
Of course, the choice of web hosting is not the only factor that can affect loading time, but it is the most important. Investing in quality and fast hosting can increase loading speeds and improve search engine rankings.
Up-time (uptime)
Server downtime will cost you money. You're missing out on potential sales while the site is down. And you need to consider your reputation – if a customer comes to a resource when it's not working, they may find your business unreliable and not come back.
Server downtime also affects SEO. If a search engine scans your web resource when it is down, you may be temporarily de-indexed. And Google is known to crawl the site less often if it was unavailable, which is not very good for SEO.
Any server can idle for a while, but you want to keep it to a minimum. A server with a 99.98% uptime guarantee would be ideal.
Geographic location
When choosing hosting for the project, pay attention to where the servers are located. The closer they are geographically to your audience, the higher the speed of the site. If you register a domain to work in Ukraine, do not place a web resource on servers in the U.S. and Canada.
Several sites on one server
Small websites often start with shared hosting. These plans are inexpensive and convenient for beginners. They provide cost savings by sharing resources. You are forced to share them with other users.
Although shared hosting is a good option for personal blogs, it has its drawbacks for SEO. If you share a server with other websites, they may affect yours. For example, if one of the sites on your server gets a big spike in traffic, it can slow down your site, which in turn affects search engine optimization.
However, the main problem is different: if you do not have a dedicated IP address, your site shares one address with the other "residents" of the server. Among them may be phishing resources, doorways, sites that send out malware. If one of them gets "blacklisted" by search engines, the IP address can be blocked. To reduce the risk, it is better to allocate a budget for a separate server.
Conclusion
Hosting affects search engine promotion. Google takes into account factors such as page load speed, availability of the site for crawling. To a large extent, they depend on the hosting. Choose providers that offer at least 99.98% uptime. If you have high traffic, order VIP hosting from TutHost.