Is it worth it to take hosting abroad?
In today's world, business is often not limited to one country. The Internet offers great opportunities to work abroad. This is related to the growing demand for foreign hosting. Companies in Ukraine face additional risks due to the war, so they increasingly prefer foreign servers. In some cases this is really the best solution, but it is not without risks. In this article we will tell you about the best time to host a website at a foreign hoster, and what problems you may encounter.
When it's worth it to host a website abroad
Placing a site on foreign servers can be useful in several cases:
If the target audience is mainly located outside of Ukraine, placing the site abroad will help improve the speed of page loading and responsiveness to users. It is better to host the site on a server located in the same country as your audience, or as close to it as possible. The site, created for the U.S. or Canadian market, is better placed on a local server. The project, designed for users from the EU, will run faster on European servers.
You need that the rights to content of any type do not fall under the jurisdiction of Ukrainian law. Such a need arises if you sell electronic and audiobooks, author's courses and other types of digital products.
Placing your site on servers in the region where you want to promote can have a positive effect on the SEO ranking of the site in the search engines of that country. This is due to the fact that search engines usually take into account the location of the server in determining the relevance of the site for a particular audience. Considering that more than 70% of users go to websites through search engines, this means a big loss of traffic.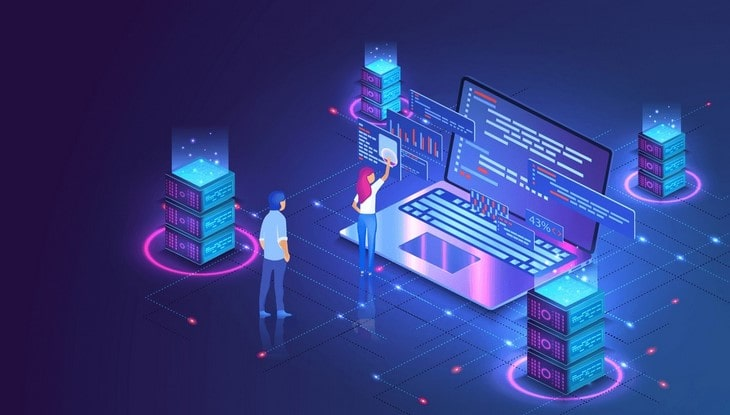 Before deciding to place the site abroad, should take into account the peculiarities of the service market of the country where you decided to order the hosting. These include:
Legal aspects. Make sure that you fully comply with the laws and requirements of the country in which you are hosting the site, including regulations regarding user data, copyright, and data protection.
Bandwidth and reliability of the hosting provider. When choosing a hosting provider overseas, be sure of their ability to provide reliable site performance and high bandwidth support for your audience.
Regular backups. Nowadays, cyberattacks are becoming more frequent and more sophisticated. While there is no 100% foolproof way to protect a site from them, it is important that the hoster regularly backs up all the information stored on the site. This way you can recover your data.
Content optimization and localization. Remember that hosting a site abroad requires efforts to localize content, including translating it into the right languages and organizing the case in a culturally appropriate way. For example, in the U.S., customers order goods with delivery at home – no one goes to pick up parcels in the offices of courier services, as is customary in Ukraine.
If you have a well-visited resource and decide to choose hosting abroad, try our VIP hosting on European servers.
Risks of hosting a site abroad
A general rule when choosing a hosting provider: order services from reliable companies with a good reputation. In any country, like in Ukraine, there is a risk to get on a fly-by-night company that will close in a month, and your site will stop working. However, in the case of foreign companies, there are more specific risks:
Risk of copyright infringement. In some cases, hosting a site abroad may put it at risk of intellectual property infringement. The U.S. and the EU have stricter copyright laws. You can break the law without even knowing it, for example, by posting a video of music that the owner has forbidden to use.
Industrial espionage. If you have a small online store, it is unlikely to seriously consider this risk. But if you are engaged in digital technology or financial transactions and store development on a foreign server, you should think about data security. In the U.S. and the EU, industrial espionage is much better developed than in Ukraine and the former CIS countries.
The complexity of resolving disputes and force majeure situations. If the company turns out to be unreliable, your data is lost, and backups are not saved, it will be extremely difficult for you to get any kind of compensation. To resolve disputes in court you will need a local lawyer, whose services will have to be paid in dollars or euros.
Currency fluctuations. Renting hosting overseas can expose you to the risk of currency fluctuations. If you pay in a foreign currency, changes in exchange rates can affect the cost of the service.
You can minimize these risks by choosing a reliable host. There are numerous ratings of American and European companies, providers from China and Hong Kong. These ratings and customer reviews will help you find a company whose reliability you can trust.
Problems when renting a hosting service abroad
Problems may arise when renting a hosting service in Ukraine, but when ordering the service abroad, there are more specific difficulties. The main problems you may encounter when renting overseas hosting:
Time difference. The best providers offer 24-hour support, but not all of them have it. This is especially a problem when ordering American hosting: when in Kiev at 10:00, in New York at 3 am, in Los Angeles – midnight.
Language barrier. The control panel, personal account, all controls will be in English. If you don't know the language well, communicating with technical support will be problematic. Keep in mind that you will have to ask technical questions, not ask for directions and discuss the weather. Online translators partially solve the problem, but spoken English and technical terms can be a tough nut to crack even for them.
It's going to be hard to get paperwork. If you need it for reporting in Ukraine, it will cost a lot of money to send it.
There are numerous intermediaries offering help with hosting rentals abroad. However, there are many one-dayers among them, which in the case of problems will simply disappear, and you will have to solve the problems yourself. If you still decide to place the site on a foreign server, there are two options: to order the service from a reliable foreign provider or use the services of a Ukrainian company, renting servers abroad.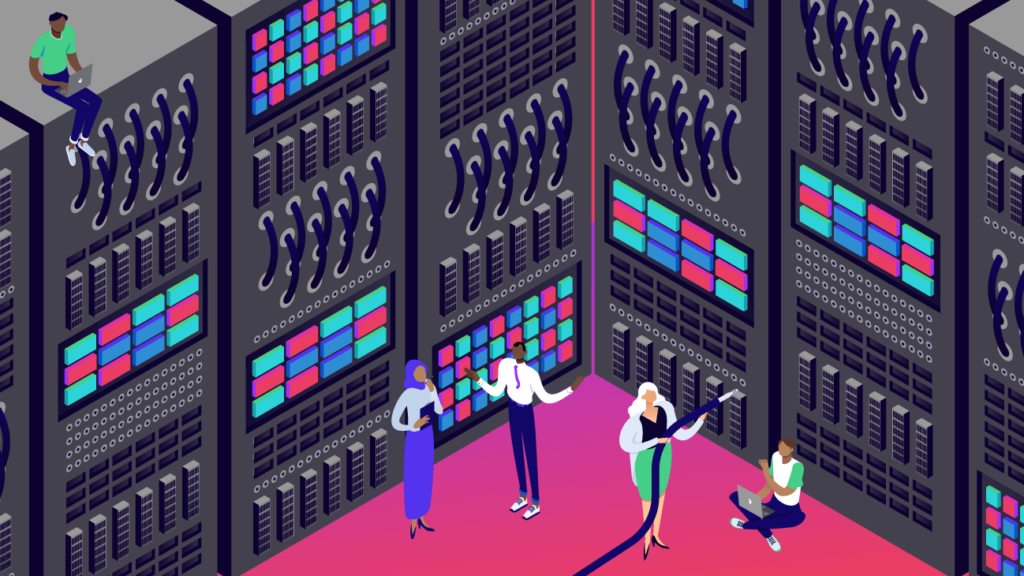 Alternative to foreign hosting
If you plan to place a resource on a foreign server, you do not need to look for a foreign hoster. Today, domestic companies rent servers in Europe and the United States, offering accommodation in these regions. We also offer hosting on servers located in Europe. Renting hosting with us, you simultaneously get all the advantages of a foreign server and cooperation with a domestic company. We will transfer your site for free, technical support speaks an understandable language, backups are stored in 2 data centers.
We also offer nearly 3,000 server rentals in different countries:
Poland;
Germany;
France;
Great Britain;
Canada;
Australia;
Singapore.
By renting a server, you can choose a suitable configuration. You can also order an optimized WordPress hosting, domain registration, SSL certificates, mail hostingIf you haven't decided where to buy hosting, try TutHost. Our 30-day test period will allow you to evaluate all the advantages of cooperation. If you do not like it for some reason, we will refund your money without asking too many questions. We also have a program. server reselling – Join us to earn with us.