Certificate DigiCert Standard SSL

Trust Rating:
⭐⭐⭐⭐
Site seal: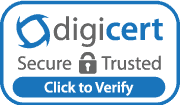 Verification type: Organization (OV)
Issue: 5 minutes
Free reissue: Unlimited
Encryption: 256 бит
Maximum term: 2 years
Warranty: 1000000 $
Green address bar
SAN support
Wildcard
Domain protection with and without WWW
Security Seal: Динамическая
IDN support
Installation on different servers
Browser support: 99.9%
Best Price Guarantee:
found cheaper – let us know and get a discount.
1 год
2 года
3 года
4 года

195.00

$

345.00

$

545.00

$

725.00

$

Organization validation

For mobile

Green Line
---
SSL certificate description DigiCert Standard SSL
DigiCert Standard SSL certificate combines the organization validation you would expect from OV certificates with the quick release you would expect from DV certificates. DigiCert has revolutionized certificate issuance and can now issue certificates with organization validation within minutes of ordering. Now, when customers look at the certificate information or click on the DigiCert Secure Trust Seal they will see verified information about the organization. Your customers will be assured that communication with you is encrypted with 256-bit symmetric encryption. Add a million dollar guarantee and you can see why these certificates are so popular.
This certificate is suitable for FATCA and IRS