---
End of ISPsystem perpetual license sales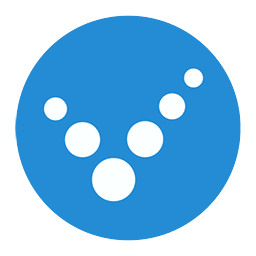 ISPsystem will stop issuing perpetual licenses for ISPmanager and other products from July 24, 2018.
Licenses that were purchased earlier will still be valid, updates can be purchased for half the annual cost. With current upgrades, you will be able to upgrade from 5th to 6th generation licenses for free.
Reasons for cancellation of perpetual licenses
It is inconvenient to buy license extensions for

DCImanager, VMmanager or ISPmanager Business. Even if you need to add a node or server to the cluster for a short period of time – still had to pay the full price.

Safety. It is not obvious to many users that if you do not renew updates, the control panel becomes vulnerable after a while.
Unscrupulous resellers sold perpetual licenses with expired updates. When you buy an ISPmanager license from us, you get exactly the same license as from ISPsystem, but at a discount and with the latest updates
Upgrading to an annual license
All users of perpetual (perpetual) licenses of the 5th generation will be able to advantageously switch to the tariff with an annual subscription. Depending on your account, you'll get 1 to 2 years of a year's subscription for free.
How many years you get depends on the end date of the updates:

If updates are purchased and valid for one year, the license is converted to an annual license and 2 years are added to the end date of the updates. For example, the perpetual license had updates until November 1, 2018. It will be converted to an annual license, which will be valid until November 1, 2020.

If updates are not purchased or expired, the license is updated to the date you contact us, converted to an annual license and added 1 year to the current date. If the application was on July 17, the annual license will be valid until July 17, 2019.

If updates are purchased for several years in advance, we will refund you for the "extra" years of updates purchased and convert the license to an annual license for the current year.
To upgrade from a perpetual to an annual license – write a support request.
License update version 4
It will be possible to exchange for free those Gen 4 licenses that are active and actually in use (i.e. have accessed the license server recently). To update your license to version 5 for free, write to support and specify the ID of the license you want to update. Those who write to us and actually use their license, we will upgrade to version 5 before the current date and add plus one free year.
All license renewal requests are only accepted through October 31, 2018.
For a cost-effective upgrade to annual version 5 licenses – contact support