Two-step authentication
This section covers enabling and using two-step authorization
Access to two-step authorization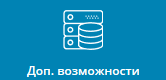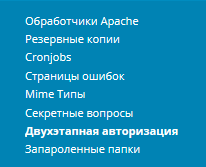 To access two-step authentication, log in to the control panel and click the Options icon, then the Two-Step Authentication link.
Setting up two-step authorization
To use two-step authorization, you need to download the Google Authenticator app for your phone (or its equivalent) and scan the QR code.
The application will show you the code that you will use to log in to DirectAdmin.
There is also an alternative – Scratch codes. Scratch codes are one-time codes in case you don't have a phone, so keep them safe.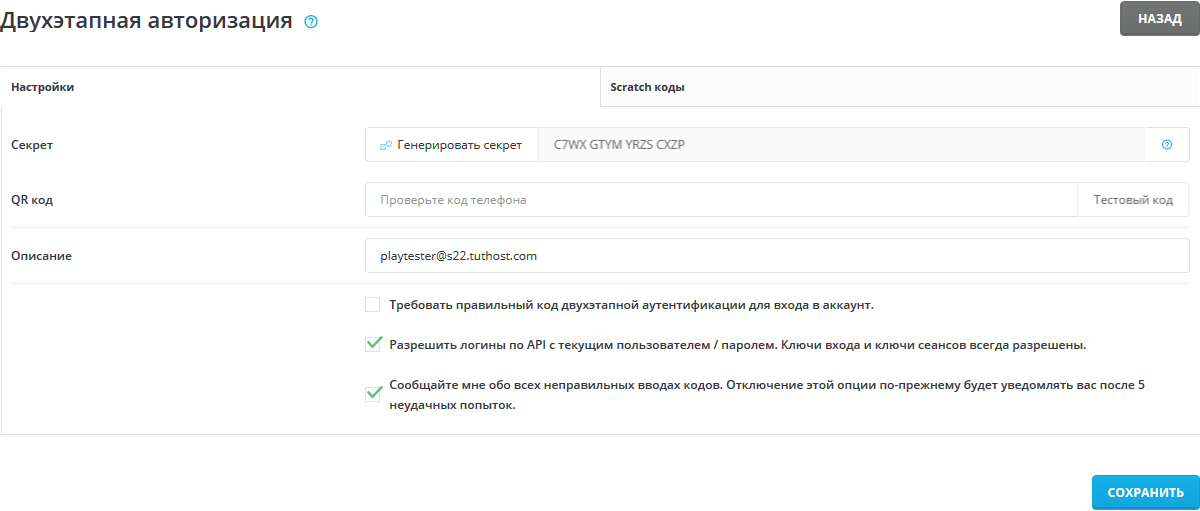 First, enter the desired description. You will see this in your Google Authenticator app if you have multiple DirectAdmin accounts and want to identify each of them.
Second, click Generate Secret. A QR code will appear. Scan the selected code with the "Google Authenticator" app. You will see the code on your phone. Enter the code to verify that it works correctly.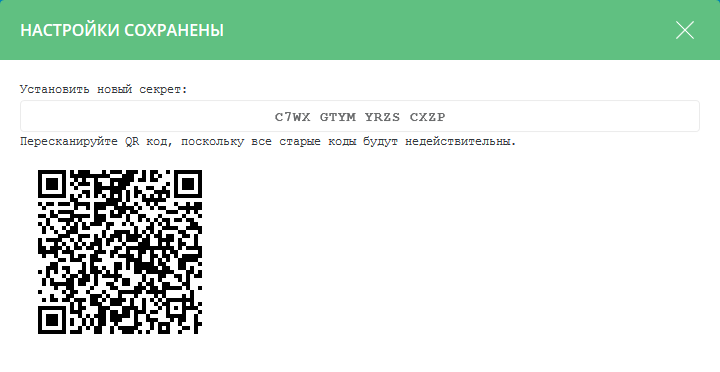 Now that you have set up your secret, you can set up authentication. You can enable it, allow API logins, and choose to notify yourself if the login fails.
Note: don't forget to click the "Save" button when you're done.
You can also add Scratch codes if you don't have a phone nearby. Click the "Add Codes" button to generate the codes. You will need to select the validity period of the codes.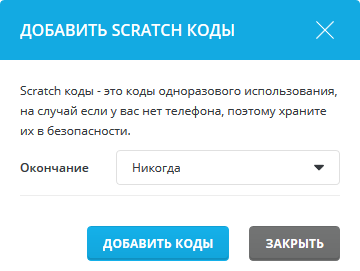 Select the desired date and click "Add Codes" again. The table of generated codes appears. Write them down or print them out by pressing the "Print" button if necessary.

Tell us how can we improve this post?