To install the free Let's Encrypt certificate:
Log in to the control panel at https://ваш_домен:2222
In the Account Management section, select the SSL certificates subsection.

Go to the Free and Automatic Certificate from Let's Encrypt tab, and click Save at the bottom of the table.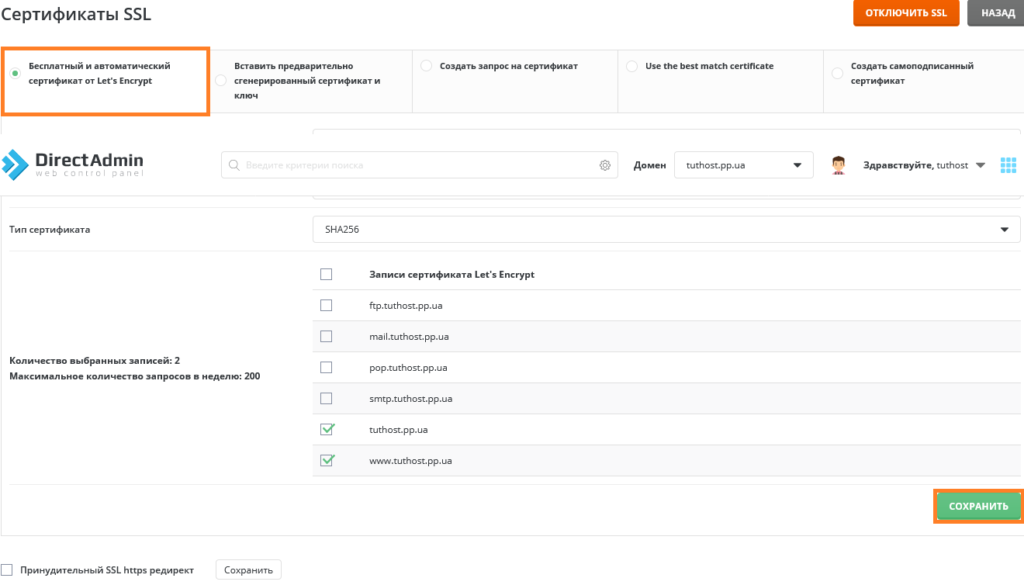 After the certificate has been issued, a message should appear telling you that it has been issued and installed:

The certificate will be issued within 10 minutes for the selected subdomains and the main domain.
The following is required for proper installation of the certificate:
the domain must be directed to our IP
our NS must be specified for the wildcard certificate
Important: If you get an error, then the domain is either not routed to our server, or DNS has not yet had time to update after the recent redirection of the domain to our hosting.
Tell us how can we improve this post?