Certificate DigiCert Secure Site EV

Trust Rating:
⭐⭐⭐⭐⭐
Site seal: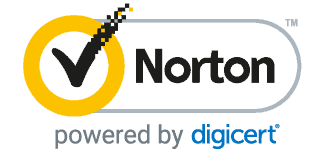 Verification type: Extended (EV)
Issue: 1-3 days
Free reissue: Unlimited
Encryption: 256 бит
Maximum term: 2 years
Warranty: 1750000 $
Green address bar
SAN support
Wildcard
Domain protection with and without WWW
Security Seal: Динамическая
IDN support
Installation on different servers
Browser support: 99.9%
Best Price Guarantee:
found cheaper – let us know and get a discount.
1 год
2 года
3 года
4 года

945.00

$

1655.00

$

2855.00

$

3775.00

$

Organization validation

For mobile

Green Line
---
SSL certificate description DigiCert Secure Site EV
DigiCert Secure Site EV certificates protect your organization's most valuable asset: its brand. Advanced Authentication is the highest level of identification for your business, where verified information about your organization is added to the certificate, inspiring much needed trust, allowing your customers to have confidence in the authenticity of your company. And thanks to DigiCert's priority verification, you won't have to wait long for confirmation and issuance of your SSL certificate. Secure Site EV SSL users can also use the world-renowned Norton Secured™ trust seal, which has been proven to increase conversion rates by as much as 20%. And on top of that, you'll have the CertCentral® Certificate Management Platform to manage the security of your site with an EV SSL certificate, as well as any other digital certificates you might have on your network. Serious organizations need serious website security solutions, and DigiCert Secure Site EV certifications provide more than that.