Certificate DigiCert EV Multi-Domain SSL

Trust Rating:
⭐⭐⭐⭐⭐
Site seal: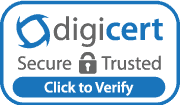 Verification type: Extended (EV)
Issue: Few hours
Free reissue: Unlimited
Encryption: 256 бит
Maximum term: 2 years
Warranty: 1000000 $
Green address bar
SAN support
Wildcard
Domain protection with and without WWW
Security Seal: Динамическая
IDN support
Installation on different servers
Browser support: 99.9%
Best Price Guarantee:
found cheaper – let us know and get a discount.
1 год
2 года
3 года
4 года

515.00

$

905.00

$

1445.00

$

1905.00

$

Organization validation

For mobile

Green Line
Additional SAN records
| Included entries: | Price of 1 additional entry: | Maximum entries: |
| --- | --- | --- |
| 2 | 150 $ | 249 |
---
SSL certificate description DigiCert EV Multi-Domain SSL
A multi-domain SSl certificate with EV is one of the fastest and most affordable ways to encrypt and identify your organization online with a single certificate. You can protect domains, subdomains – even an entire server infrastructure – all at once. It would be prohibitively expensive using a separate EV certificate for each domain, but it's incredibly affordable with EV Multi-Domain SSL. Best of all, with DigiCert's world-class verification system, you don't have to wait a whole week like you do with other certification centers. With DigiCert, check quickly – and only once – and then instantly issue EV certificates for the next 13 months. The DigiCert Secure Trust $100,000 guarantee and trust seal is a robust SSL/TLS security solution with business authentication for any website.