Certificate DigiCert Secure Site EV Multi-Domain SSL

Trust Rating:
⭐⭐⭐⭐⭐
Site seal: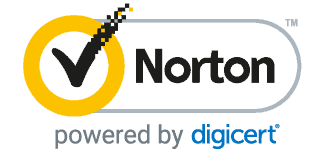 Verification type: Extended (EV)
Issue: 1-3 days
Free reissue: Unlimited
Encryption: 256 бит
Maximum term: 2 years
Warranty: 1750000 $
Green address bar
SAN support
Wildcard
Domain protection with and without WWW
Security Seal: Динамическая
IDN support
Installation on different servers
Browser support: 99.9%
Best Price Guarantee:
found cheaper – let us know and get a discount.
1 год
2 года
3 года
4 года

2715.00

$

4750.00

$

7465.00

$

9505.00

$

Organization validation

For mobile

Green Line
Additional SAN records
| Included entries: | Price of 1 additional entry: | Maximum entries: |
| --- | --- | --- |
| 2 | 870 $ | 248 |
---
SSL certificate description DigiCert Secure Site EV Multi-Domain SSL
DigiCert Secure Site EV Multi-Domain SSL Certificates are a fast and flexible way to protect up to 250 different domains with full identification of your business. Your online identity is critical to the success of your company. The ability to offer instant visual assurance of your authenticity and security is critical to any website. Secure Site EV Multi-Domain SSL Certificates ensure maximum identity by populating your certificate details with verified information about your organization and reinforcing your credibility with Norton Secured™'s universal seal of site security. Secure Site EV Multi-Domain and Norton Secured™ printing are a combination that serves as an immediate notification to any visitor that your organization is verified and secure for doing business. DigiCert Secure Site EV Multi-Domain SSL certificates also come with a full suite of website security features such as vulnerability assessment, priority verification and support, as well as the CertCentral® Certificate Management Platform. It is the simplest and most streamlined management solution in the world and is used by some of the most successful companies in the world.