From website hosting to data protection: what is a virtual server for?
Today, many entrepreneurs are opting out of buying physical servers. This is not only due to the desire to reduce costs, but also due to the emergence of innovative designs. Of the various options, virtual servers created using XEN technology are particularly notable. The use of such virtual servers helps to save a lot of money and provides efficient operation, which is not inferior to physical servers.
What is a virtual server and its role in hosting websites
In order for clients to receive the required amount of computing power, which would be sufficient for certain tasks, it is best to rent a virtual server. This will make it possible to store quite a large amount of information seamlessly.
It is recommended to choose a virtual server if the site is visited by a large number of people at the same time. For example, such a server will be a great option if the entrepreneur has an online store.
The need for a reliable server may also arise if it is necessary to support the operation of certain software products or accounting systems. In such cases, it is not profitable to buy servers because more capacity may be required at any time.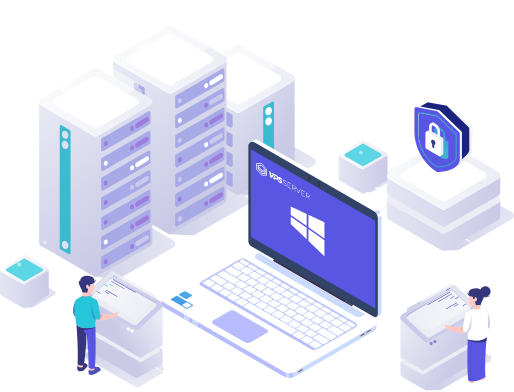 Benefits of a VPS server for scalability and flexibility
Such an active use of VPS server is due to the following key reasons:
The main advantage of this server is that when you rent it, you can get a certain amount of resources at your disposal. Other people won't have access to it, so you can store key data on it.
When you rent a virtual server, you can have full control. So, users independently determine which programs will be installed, which operating system is more suitable. Appropriate modifications can be made as needed.
A significant advantage of a virtual server is scalability. This is very important because with active development, the business grows. And with a VPS server, it will be easy to put in additional resources. At the same time, there is no need to transfer the information to a new server.
By using a VPS server, it will be possible to create a secure space with limited access. This will have a positive impact on the level of security. Such servers can be protected from attacks that may originate from some sources.
Although the cost of shared servers is slightly higher than shared hosting, they are more in demand. Invested by users in renting or buying a virtual server will pay off quite quickly. This kind of investment of funds opens up excellent opportunities for an individual.
In a leased virtual environment, there will be no "neighbors" that can in some way affect the work of the site.
Most virtual servers that are available for rent have more than just excellent security. VPS providers provide active assistance and 24/7 support. This allows you to get help or answers to certain questions.
Information and data protection on the virtual server
When using virtual servers for Windows, there is a risk of unauthorized access to certain data or confidential information. Problems can arise in several cases:
If attackers gain access to the virtual machine, there is a high risk of losing key files and data;
virtualization tools that are used in the implementation of fault tolerance technology do not provide full encryption of all data.
In order to provide an acceptable level of protection, it is necessary to utilize previously developed approaches and technologies by which an acceptable level of protection and security can be achieved.
Another effective way to protect yourself is through segmentation. The essence of this process is that all information data and resources are organized. In this case, the ordering is done by level of criticality. The protection measures implemented in the process can be used not only at segment boundaries, but also directly inside. It all depends on how much information is involved.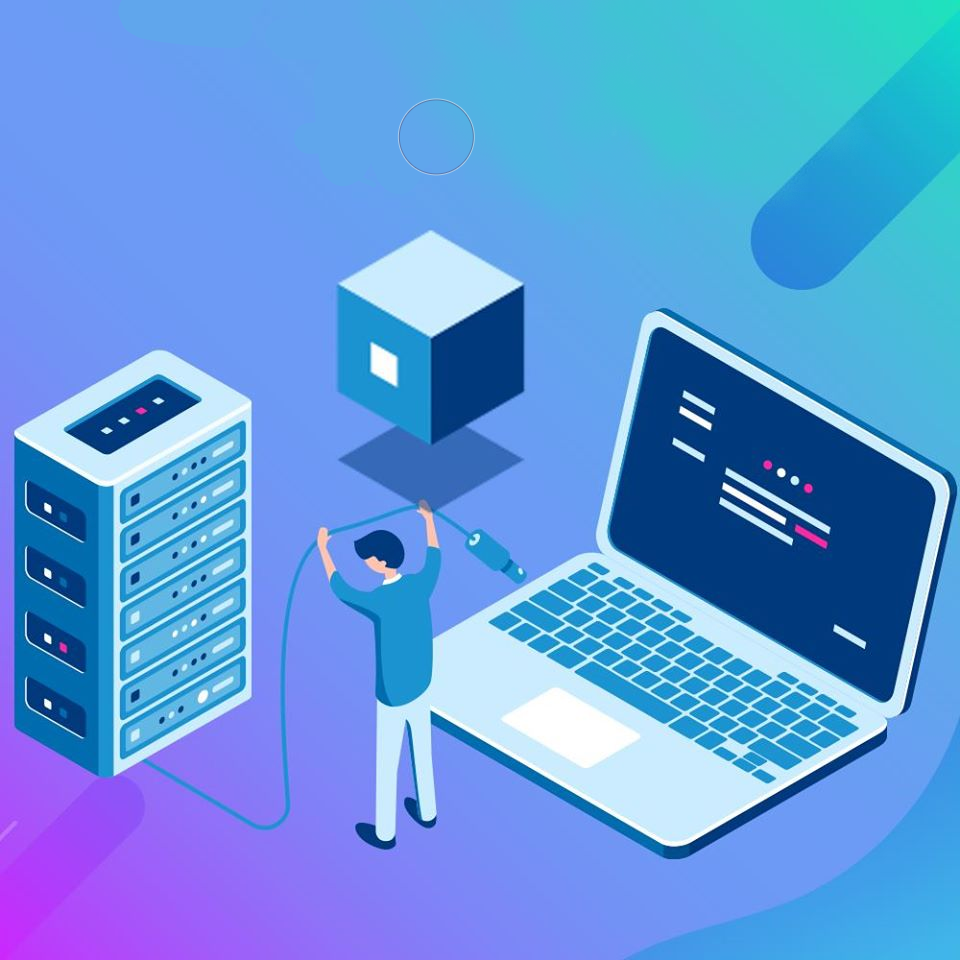 In order to provide an acceptable level of protection, you need to use specially designed protection products. They can be in the form of virtual appliances or dedicated hardware solutions. Implementing such solutions is quite simple.
Additionally, you can use tools that are originally designed to protect virtual data as well as for continuous monitoring. The list of virtualized tools includes not only firewalls, but also antivirus solutions.
Centralized management of resources and updates
When renting a virtual server, vast opportunities open up for businessmen and aspiring entrepreneurs. To know what a VDS server is for, you need to familiarize yourself with them in more detail:
The user manages the available resources independently. All this helps to ensure the normal operation of an online store, information or other site.
It takes much less time to perform a virtual server installation as well as get it up and running. In this case, it is important to follow the instructions that are prepared by the owners of the virtual server.
If necessary, you can update or restart the virtual machine. By the way, the operation of other virtual machines is not affected in any way.
The virtual server provides stable operation. This is due to the fact that the equipment is constantly connected to a stable power source, as well as to high-speed Internet. In case any failures occur, a backup ecosystem is immediately launched.
When renting a virtual server, you can take advantage of additional services. Their list may include special protection, with the help of which the negative impact of hacker attacks is excluded.
When renting a virtual server, due consideration should be given to updating the operating system. This action is performed in order to keep the site and VPS server running at a decent level. Among the additional pros of timely updates are a few more:
With regular updates, errors can be detected in a timely manner and codes can be corrected. All this contributes to a more stable operation of the server. During the update installation process, all unnecessary or residual files that prevent the normal operation of the server are removed from the system.
Timely updates contribute to improved productivity. After all, when developing a new version, professionals refine certain functions and introduce something new.
It is not uncommon for updates to include new features that make the process of using the server more convenient.
Server room upgrades need to be done on a regular basis.
Virtual server is an indispensable element of modern business
The use of virtual servers is beneficial for representatives of small, medium and large businesses. Let's take a closer look at what a VPS server is for.
The main challenge for start-up businesses is to survive. In order to achieve such a goal, you need to reduce all possible costs and also rapidly increase profits. In this case, it is problematic to do without a virtual server. All because it is possible to get a considerable amount of resources at a relatively low price.
Medium-sized businesses use a virtual server to store a variety of databases, financial reports, and other important documents. In order to configure an acceptable level of security and protection, you can use Active Directory. With the help of this development it is possible to set flexible access to certain documents.
Owners of medium to large companies can utilize virtual servers for a variety of purposes:
Using virtual servers, it will be possible to get the required amount of computing power. It doesn't matter how productive the equipment is at the workplace. Using a virtual server, you can deploy desktops online. This will allow employees to complete all tasks without having to travel anywhere.
It is impossible to do without a virtual server in case the company is engaged in the creation of certain software. This greatly simplifies the debugging, customization and testing process. All actions can be performed quickly. After all, VPS-server can be easily adapted to those or other needs.
Use virtual servers for access control and management systems (ACS). This provides efficient resource utilization, ease of scalability, component isolation and security, ease of backup and recovery, flexibility in resource management, cheaper hardware, simplified testing and development, and centralized management.
A virtual server may be required in order to keep your email stable. For companies that are active in correspondence or mailing, a lot of capacity is needed. And a VPS server is a great option.
To take advantage of all the benefits of VPS-server, it is worth choosing the right option, determine the appropriate characteristics and properties. It is important to understand why you need a virtual server specifically for your purpose, because the scope of its application is very wide and multifaceted.