---
Hosting for WordPress – new rates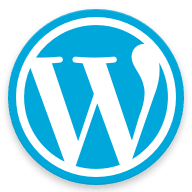 Updated hosting rates for WordPress. They are now provided on a new tech site that is even more optimized for fast WordPress sites. Among the key features of the new site we would like to mention the key ones:
NVME high-speed SSD drives.
We are the first in Ukraine to launch hosting on SSD NVME drives. This is a new standard of SSD drives that are connected via an interface

PCI Express, while conventional drives are connected via the SATA interface. According to preliminary tests – the gain in speed of data exchange on such disks is on average 2 times, compared with conventional SSDs.

Caching Memcached
This is a caching technology that speeds up the loading of sites on WordPress and reduces the load on the server, so the site can withstand more simultaneous visitors. Many companies provide such a possibility only on the most expensive hosting plans, but we made it available for all hosting plans for WordPress.
WP-CLI
This is a command line that allows you to quickly perform many of the actions available through the WordPress admin panel. For experienced webmasters – will increase the speed and convenience of developing sites on WordPress.
All limits and PHP parameters are chosen so that the WordPress site can run quickly and smoothly. You can select the available PHP modules and configure its settings directly in the Directadmin panel.