1) CREATE A SERVING SERVER
Under Integration → Service Handlers we create a new service server. Select the desired product type SSL certificate, Domain or ISPsystem licenses.
On the second step, specify the BILLmanager handler (BILLmanager is not listed for unsupported product types).
In the third step you fill in your data to connect to the billing. Enter the address https://my.tuthost.ua/ and your username and password.
In step four, enter the name of the handler and select the support department to which processing error notifications will go.
2) IMPORT TARIFF PLANS
Under Products – Rate Plans, press the Import button and import existing rate plans in TutHost billing in your BILLmanager. Step 3 must be repeated for each data plan.
3) CUSTOMIZE YOUR PRICES FOR PERIODS AND ADDITIONAL SERVICES
After importing the tariff plan, you need to click the Change button and adjust your prices for the service.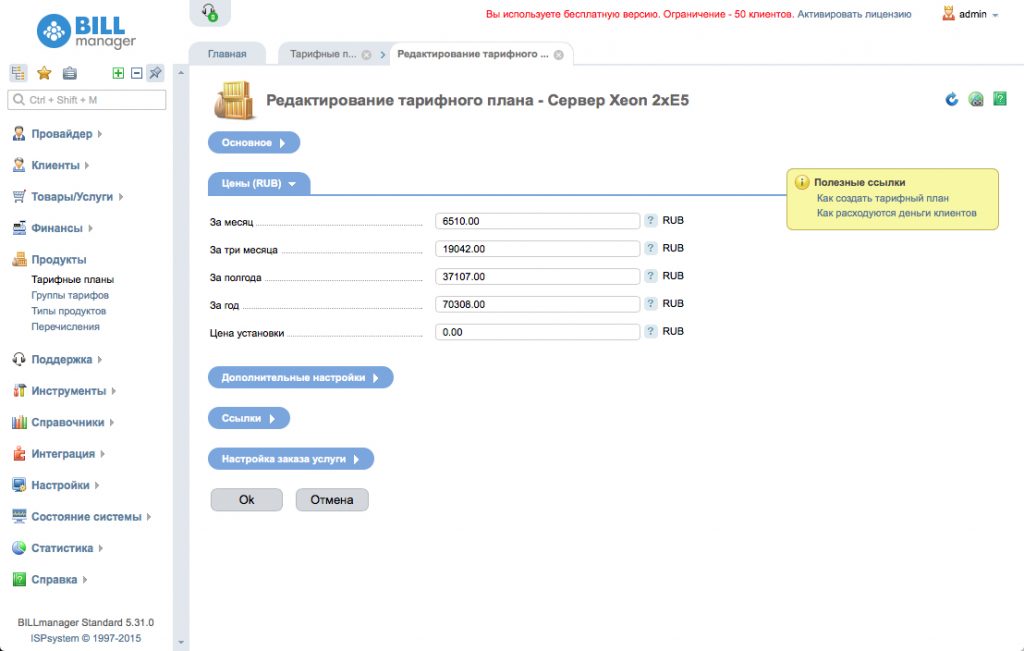 After setting the prices of the tariff, you need to configure the prices of add-ons. Go back to the list of tariff plans and click the Configure button, where you set the prices for additional services.
WHAT WILL YOU END UP WITH?
As a result of this setup, you get a bundle of two billing systems that automatically processes all orders placed by your customers. If you have enough money on your balance – the order will be processed instantly. If there are insufficient funds, the responsible department you selected when setting up will receive a notification.
For more information on setting up resale services, see the documentation.
Tell us how can we improve this post?