SPAMEXPERTS SPAM PROTECTION
WHAT IS IT AND HOW DOES IT WORK?
SpamExperts is one of the leaders in e-mail security. We provide anti-spam protection from this company on email hosting plans in Ukraine.
All incoming mail, first passes through servers with installed anti-spam protection, which are checked for a number of criteria and you get to your mailbox only "clean" mail.
All suspicious emails are stored in quarantine and clients can check the quarantine if necessary and mark their emails as necessary or suspicious (spam or non-spam).

You can access the anti-spam control panel by clicking on the "Spam Filter" link in the control panel. Then click the login link next to the desired domain.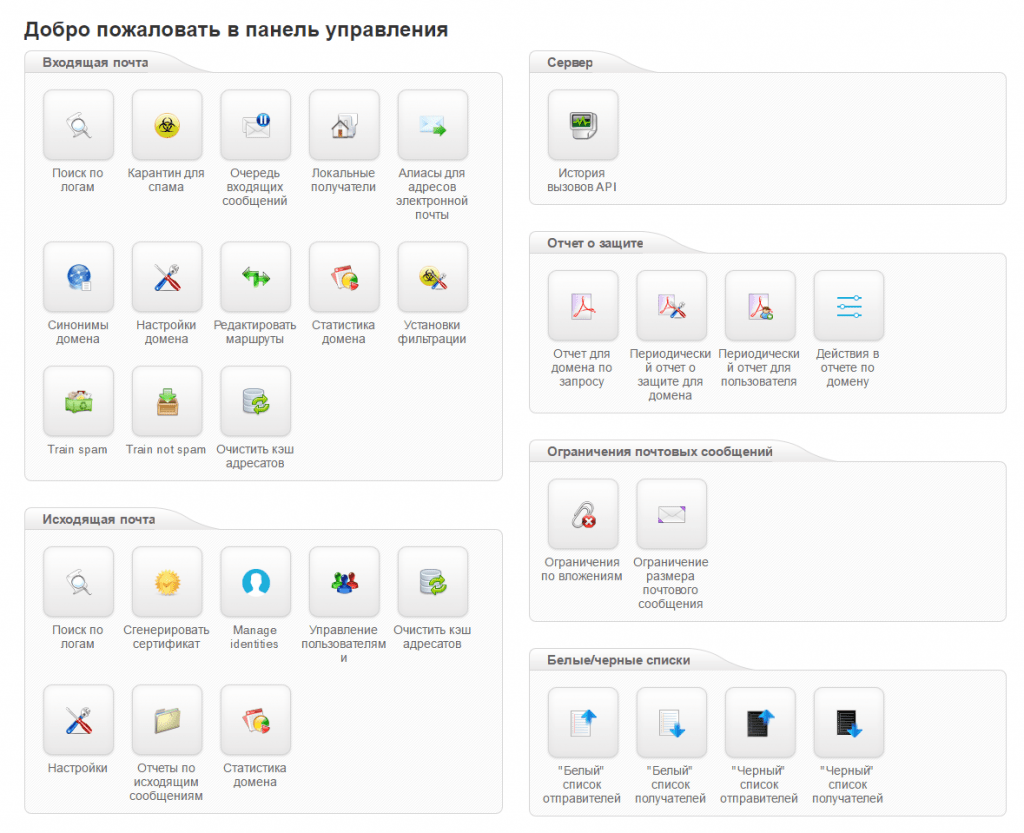 The control panel consists of several sections:
Outgoing mail
Defense Report
Restrictions on mail messages
Whitelists/blacklists
Web-Interface users
My account
Log Search
Using the log search, you can view the log of received, blocked, or temporarily rejected mail. You can search incoming mail logs by subject, sender and recipient, IP address, etc.
Quarantine for spam
This section saves all the suspicious emails that came to the email in the selected domain. Messages temporarily blocked by anti-spam protection are stored here. Each message can be delivered to a mailbox or deleted.
Deliver and train will deliver the email and train the protection system that this email is not spam.
Deliver will remove the message from quarantine and deliver to the recipient.
Deliver and add to whitelist will deliver the recipient's message and add it to the sender's whitelist.
Delete simply removes the message from quarantine.
Delete and blacklist this option deletes the message and automatically adds the sender to the blacklist.