The ability to directly change the email in the personal cabinet is disabled for security reasons.
But if your email address has changed, you can simply add a user with a new address.
You canadd a user in your personal cabinet under Tools – Add User.
Enter a new email, name, a new password for access and check "full access" if you want the new user to have full access to your personal account.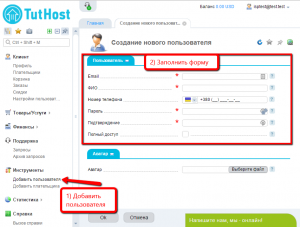 After that, if necessary, you can disable the old user under "Users".
If you need to change the Email without adding a new user, you can do this by requesting support, in the request specify your old email and the new one that you want to use.
If you' ve lost your password and you no longer have access to your mailbox – contact our support team – we'll tell you how to restore access.
Tell us how can we improve this post?