To set up an FTP connection in FileZilla in the upper left corner of the program window, select File – Site Manager, or press "Ctrl+S" together

Then click "New Site" and specify any appropriate name for the new connection: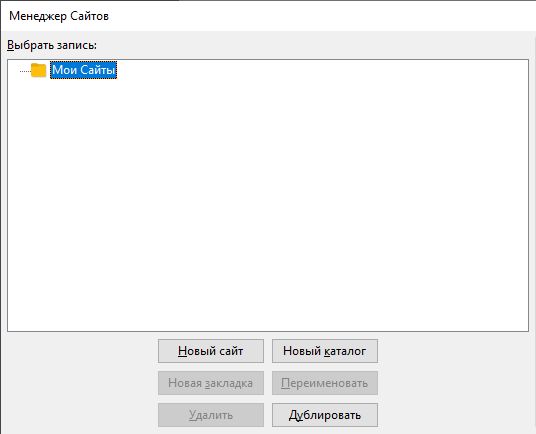 Now point to the data indicated by the arrows in the image:
1. host (server) – enter the address of the server that hosts your hosting service, which you can find out in these instructions [link to instructions needed]
Login and Password – enter your login and password for your FTP-account, these data are sent to the mail when activating the service and are also available in your personal cabinet in the Hosting – Instructions section.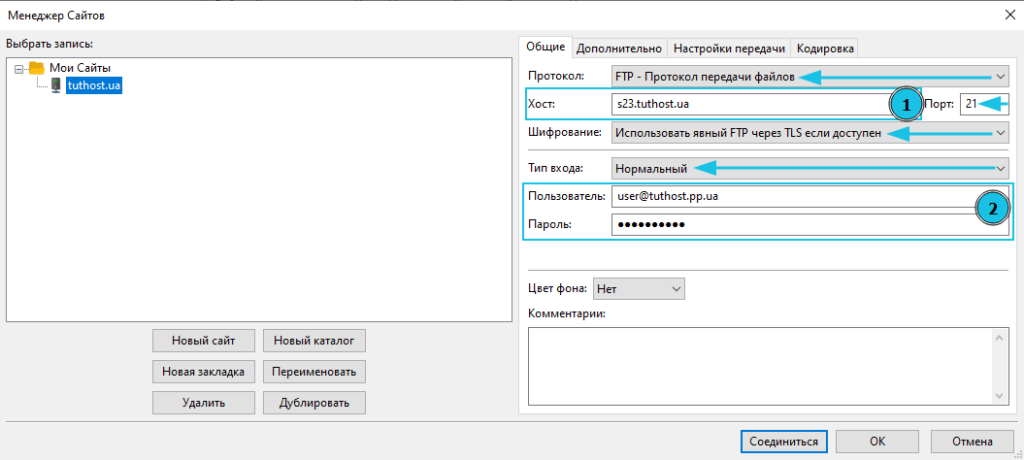 After this setting, pressing the "Connect" button will connect you to the server via the FTP protocol. These settings will be saved in the program and then you can connect in one click.
Tell us how can we improve this post?