20 reasons to use paid hosting
Almost any business on the Internet begins with a website. Development is the main item of expenditure, and it eats up most of the investment. Website owners often look for inexpensive hosting options because they have already spent money on development and now want to save money. We tell you why saving money on hosting is a bad idea.
The difference between paid and free hosting
The difference between paid and free hosting is obvious – the presence or absence of payment. However, there are other differences:
Reliability. Paid hosting providers provide a high level of service and reliability. They invest in infrastructure, data backup, security systems and monitoring to minimize the risk of failure. Free hosters cannot guarantee the same degree of reliability.
Management and Setup. Paid providers offer more control and customization options. You will get access to the control panel, support for different programming languages, databases, SSL certificates and other extensions. Free hosting providers do not provide this service.
Support. On paid hosting higher quality and speed of technical support. They can offer help with problems and answer questions 24/7. Free hosting providers sometimes do not provide technical support at all, and sometimes it is too slow.
The limited capabilities of free hosting hinder the development of the site. Search engine promotion of such a resource is doomed to failure.
Free hosting: the disadvantages and risks it poses to the site
Instead of paying for free hosting may be other conditions: the pages will be placed on the advertising banners provider, and at the slightest increase in traffic, the site will be inaccessible. Free hosting is a huge risk to the reputation of the site.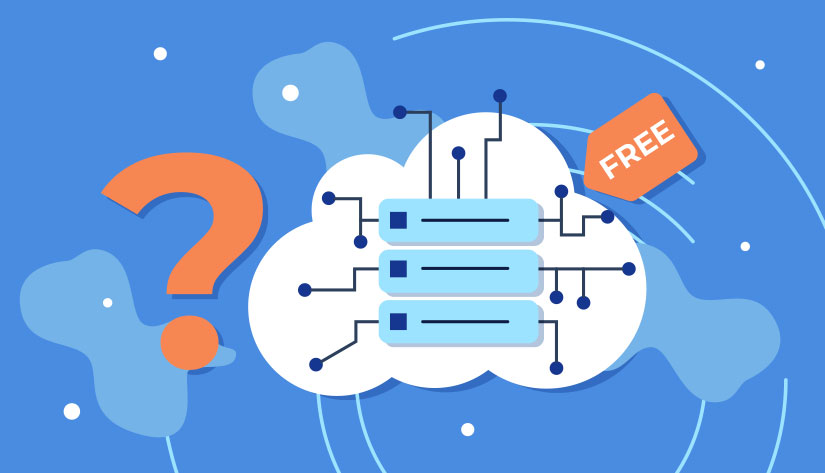 Low site speed
Free hosting uses weak servers, unable to withstand the high loads. Given the huge number of sites hosted, you will not get normal speed. Because of this will suffer attendance, SEO-optimization.
Unprofessional domain name
Serious business website requires an attractive name, but on free hosting with this can be difficult. Most free providers do not allow domains purchased from other registrars to be hosted. You will have to register a subdomain with the hoster. For example, if you make a site on Tilda and choose the free plan, the address of the site will look like domain.tilda.ws.
Neither users nor search engines take such domain names seriously, so you won't get much traffic.
Minimum amount of disk space
On free hosting you get a limited amount of disk space, which is enough only for a small site. You can not put a lot of images on the pages or connect databases. Some providers have restrictions even on the number of pages of the site.
Hidden costs
Often free hosting includes only the placement of the site. If you need additional services, you have to pay for them. It can be:
FTP connection;
site transfer;
creating a mailbox on the server.
Posting graphical content and video can also be paid. Hidden fees make free hosting unattractive at all.
Unable to install CMS
WordPress and other content management systems use PHP and databases. They require an impressive amount of server capacity, which is usually not available on free hosting. Even if you manage to install the CMS on a free server, the speed is very low.
No backup
If the server fails, you will lose data. Free hosting rarely offers a backup service. And if it is still there, then such copying is not performed every day.
Lack of protection
On free hosting you will not get protection against DdoS-attacks, hacking and intrusion. It will be difficult to eliminate the consequences of the attack because of the aforementioned lack of backup.
Free hosting can only be seen as a temporary solution for personal blogs. Below you will find 20 reasons to buy paid hosting from a reliable company.
20 reasons to choose paid hosting
Paid hosting is the best solution for any website. Providers offer a huge number of services and plans, among which you will find options for both small sites on WordPress, and for large businesses.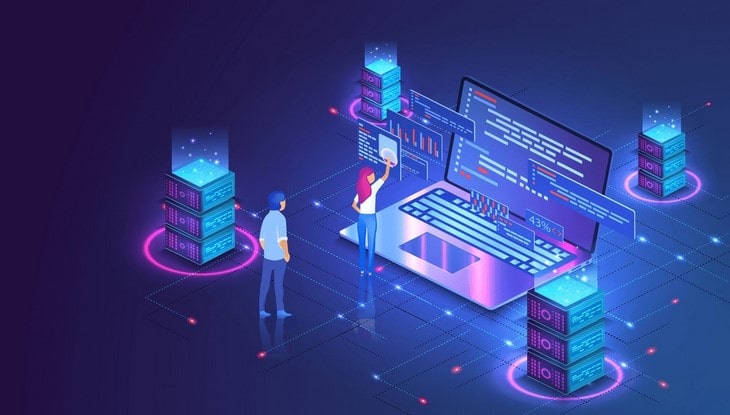 1. Instant activation after payment
You get access to the server immediately after ordering and paying for the service. When ordering shared hosting or VPS you do not need to wait until the server is configured – you can immediately proceed to the placement of the site. When renting a dedicated physical server, it may take time to set up.
2. Test period and moneyback
Major providers offer a free trial period and the opportunity to get your money back if you don't like the conditions. The duration of the test period may vary, with us it is 30 days.
3. Fixed capacity as part of the tariff
Choosing a paid rate, you can see the size of disk space, RAM, the maximum number of sites and other parameters. The specified power is available for use in its entirety.
4. Unlimited number of web pages
There is no limit on the number of pages on the site at a paid rate. You get a fixed amount of disk storage – that's the only limitation. Create as many pages as you need.
5. Own domain
You can send any domain to paid hosting. No prefixes will be added to it, so the name of your site will be solid, and search engines will not pessimize it when ranking. To forward a domain to hosting, you must specify the DNS server in the domain settings.
6. CMS installation
On paid hosting is possible to use any CMS. The only limitation may be related to RAM and disk capacity, so choose a plan with the right conditions. Many providers offer plans optimized for specific systems. We can order hosting for Joomla! and other popular CMS.
7. Backup
Most paid hosting companies offer data backups. Ideally, it should be performed every day – so the risk of losing data is minimal.
8. Round-the-clock technical support
If you have any questions about the server or the installed software, you can get help. Many companies offer chat on the site, e-mail and telephone to communicate. The competence and speed of support are important criteria for choosing a hosting provider.
9. High uptime
Free hosts have longer downtime because they are less likely to maintain servers. You can lose traffic and search engine trust because of website downtime. Paid hosting offers 99% uptime, so visitors to your site are less likely to run into problems.
10. Lack of advertising hoster
On paid hosting pages of your site will not contain intrusive banners, as it happens with free providers. You can set up ad units if you make money from contextual and teaser networks.
11. Ability to choose an admin panel
The provider will offer you a panel for convenient hosting management. Popular options: CPanel, VestaCP, ISPmanager, Plesk, DirectAdmin. They give you access to the file system, FTP-client, PHP settings, MySQL, DNS.
12. Mailbox on the server
Paid plans usually allow you to set up POP3 and SMTP accounts used for email. You will be able to create an e-mail address with the format mail@yourdomain.com . This image tool increases customer confidence and simplifies the handling of your email, because you can manage it together with the website.
13. Moving the site
Many providers offer a site transfer service from your old hosting. Some companies, like TutHost, are willing to move the site for free, but even if it is a paid service, all the files will be moved correctly without your participation. Free providers do not perform transfers.
14. Ability to change the tariff
If site traffic has increased, or you run another project, you may need more server resources. Paid providers offer a simple change of plan. At TutHost, we offer Gigabyte rates for large sites.
15. Selecting a location
Do you have a project for the Ukrainian market? Choose a local data center. If your audience is in Europe, the U.S. or Asia, it is better to choose a foreign server. Many companies provide this opportunity. When ordering hosting with us, you can also choose the location of the data center.
16. Selecting the operating system
Planning a business information technology infrastructure is a complex process. The operating system determines the convenience and security of the data storage system, the ability to scale. Popular options include VPS on Windows, CentOS, FreeBSD, Debian.
17. Additional features and tools
Free hosters cannot boast of additional features. With paid services, you can use the website builder, a simple script installer, connect the protection against DdoS-attacks and other utilities.
18. Domain and SSL certificate for free
The practice of giving a domain and SSL certificate for a year when ordering hosting is used more and more often. This is a significant savings, especially for owners of small sites and non-commercial projects.
19. Ability to place ads on the site
Many free plans will not allow you to generate income from advertising banners. This can be a serious obstacle if you have an information resource, for which the placement of ad units – the main source of income. Using paid hosting, you can make money through advertising, such as Google AdSense.
20. Possibility to conclude a contract for legal entities
You will need a contract and invoices for reporting, which you can get from the hosting provider who provides paid services. This official document is legally binding. If the terms are violated, you are entitled to damages.Paid hosting – a prerequisite for the development of a business on the Internet. Even small sites, personal blogs and non-commercial projects are better placed on paid hosting, and in order to save money you can choose a basic rate.